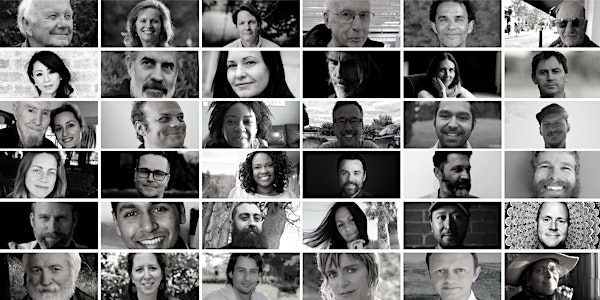 Nothing Conference (Nonduality, Enlightenment)
Livestream event featuring over 40 nonduality speakers and authors discussing enlightenment and the beauty of the present moment.
Refund Policy
Contact the organizer to request a refund.
About this event
Access to Livestreams + Event Recordings
NOTE: Eventbrite uses PayPal. Use a Credit Card Instead here.
✨✨✨✨✨✨✨
The mission of Nothing Conference is to provide guidance and support to enlightenment seekers.
Join us as we explore and share in the space of being, taking a deeper look into the human experience in this mysterious play of life.
✨✨✨✨✨✨✨
Pass Includes
2 Full Days (12 hours each)
2 separate live-stream channels
40+ nonduality speakers
Over 48 hours of talks, Q&A
Access to pre-recorded interviews
Group breakout sessions with Q&A
Access to event recordings for one year
✨✨✨✨✨✨✨
Livestream Speakers
Tony Parsons
Jim Newman
Richard Sylvester
Ilona Ciunaite
Jerry Katz
Cheryl Abram
Peter Dziuban
Jac O'Keeffe
Chuck Hillig
Pamela Wilson
Paul Hedderman
Salvadore Poe
Kenneth Madden
Naho Owada
Andreas M¨üller
Tim Cliss
Rebekah Maroon
Sailor Bob & Kat Adamson
Roger Castillo
Lisa Lennon
James Sebastiano, Jr.
Seth Kostek
Amoda Maa
Mark Drummond Davis
Brian Thompson
Louise Kay
Akilesh Ayyar
Rajesh Latkar
Cormac Doherty
Tom Das
Brian Tom O'Connor & Jonathan Robinson (Awareness Explorers)
Gilbert Schultz
Paul Somers
Nancy Neithercut
Unmani
Ananta Kranti
Joan Tollifson
Robert Saltzman
Isaac Shapiro
Justin Miles
Emerson
Noel
✨✨✨✨✨✨✨
Contributors in the Void Village (Pre-Recorded, Art, Etc)
Tim Schofield
Ivan Fürst
David
Anthony (Blissful Relaxation)
David Lindberg
Gordana Ivetic
Frank McCaughey
Kelly Sammy
Ian McNicholl
Art Pinsof
Neil Denham
Donna Diemer
Xuna
Michael Markham
Miranda Warren
✨✨✨✨✨✨✨
EXTRA PASSES INCLUDE:
+ Access to all live-streams, content and recordings.
+ Annual access to additional content and group sessions.
+ Full year membership to the Nothing Conference website, content and events.
+ Limited quantities available.
✨✨✨✨✨✨✨
More Info
If PayPal isn't working, you can buy tickets directly from our website on the Pay / Donate page.
Website: https://www.nothingcon.com
Newsletter: https://nothingcon.com/newsletter/
Pay with Credit Card (Stripe): https://nothingcon.com/payment/
#nonduality #nondualism #advaita #enlightenment #vedanta #awakening