Description
PROTECT WHAT YOU LOVE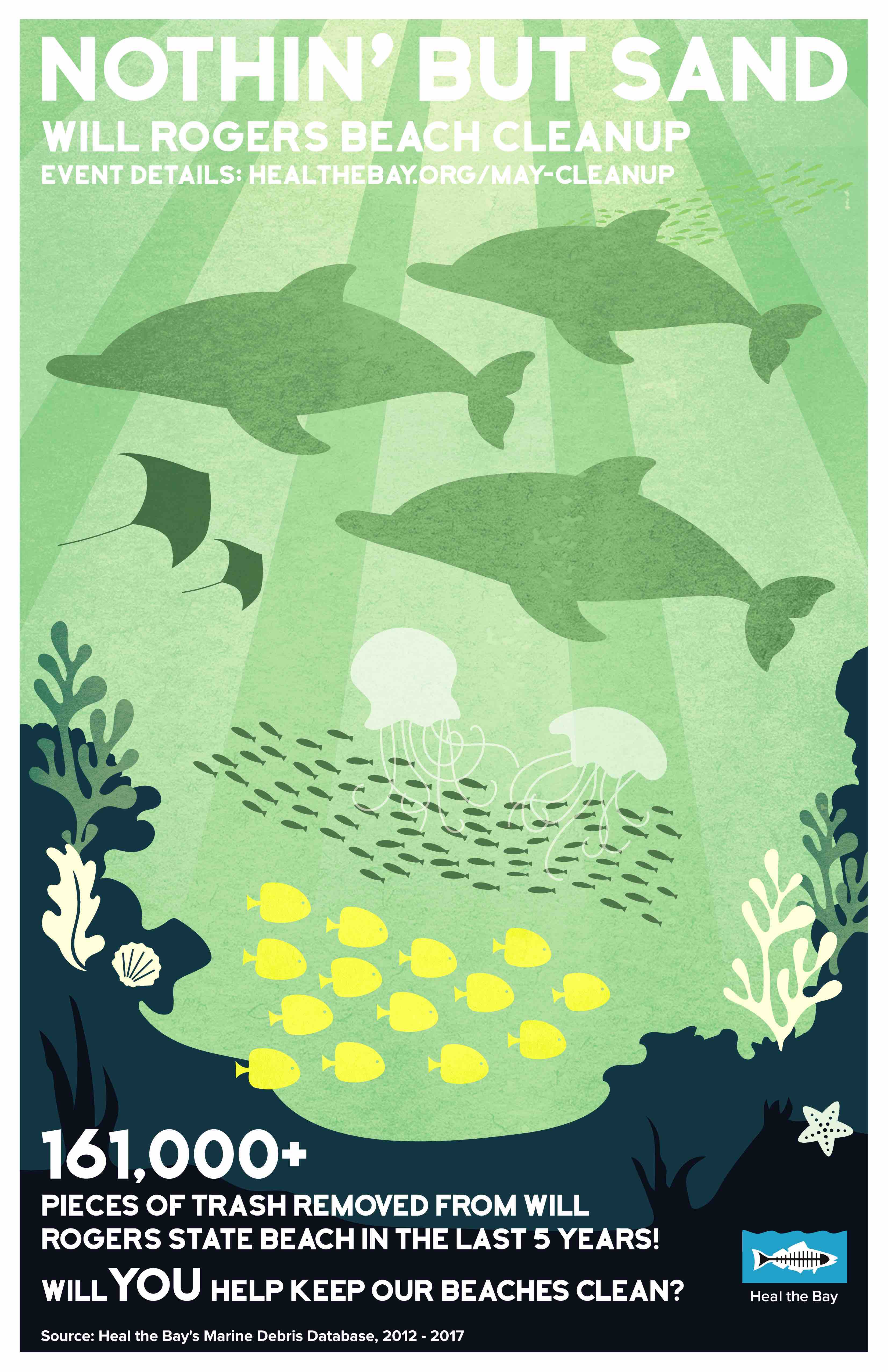 This is a great opportunity for you and your family, friends or associates to get involved. All you need to do is show up...and bring a bucket if possible!

General Admission: Each volunteer will need to register individually unless you are bringing a youth group or family.
Youth Group Leaders: You can register groups of 2-100 people under the Youth Group ticket type. Please email Isabel if tickets run out.
Overflow Admission: When our general admission sells out, you can still register, however you will be responsible for bringing your own cleanup supplies: a bucket or trash bag, and a garden glove or latex gloves.
All cleanup volunteers must sign out online waiver or bring a signed waiver form to the cleanup.

Parking: Bring cash if you plan to park in the lot (there is no discounted parking) or come early to find street metered parking.
Young Volunteers: 12 and younger must be accompanied by an adult. Volunteers under 18 must have a waiver signed by parent or guardian.
Community Service: forms will be signed by the beach captain at the end of the cleanup. Our cleanup counts toward 2 hours of community service.
Commit to zero waste: Buckets, garden gloves, water, and healthy KIND Snacks (while supplies last) will be provided, but we encourage you to bring your own cleanup supplies and a reusable water bottle so we can reduce our environmental footprint.
Safety: Be prepared to be outside for 2-3 hours. Beach weather can be unpredictable, so we recommend dressing in layers. We also encourage you to bring a filled reusable water bottle to stay hydrated, and to bring a snack in case you get hungry. Water is available at all cleanups.
Access: Beach wheelchairs are available! Please contact Heal the Bay at (310) 451-1500 x 148 if you'd like to reserve one or if you have other access requests.
Questions/Concerns: Email our Beach Programs Manager.
Note: Nothin' But Sand is a rain or shine event. Cleanups are only cancelled for lightning or thunderstorms. We will still hold the cleanup in light and steady rain.
Interested in doing more at cleanups? Attend our Beach Captain training this Saturday at 8:00 am. Click here for more details.
More Information