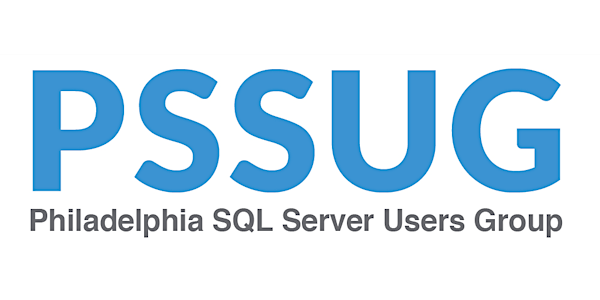 Note to all PSSUG members
PSSUG will continue to operate unchanged, unaffected by PASS's discontinuation.
When and where
Location
(Sign up for this event to get future emails.) This is not an actual event.
About this event
Hello everyone.
By now you likely have seen the email from the PASS organization, announcing that PASS will be ceasing all the events/operations/activities on Jan 15, 2021.
The Philadelphia SQL Server Users Group will not be affected by this change. We will continue to operate like before as an independent entity -  only now without PASS affiliation. 
We will continue to hold our monthly meetings, currently virtual and soon again in-person. The invite for our first meeting of 2021 will go out in a few days.
Looking forward to seeing you all soon.
Thank You
Your PSSUG Board
P.S.: PASS's demise will cause all online content to be taken offline. So if you currently have access to content because you paid a fee (or for other reasons) and you would like to peruse that content, it is our understanding that you'll have to do that before Jan 15th, 2021.