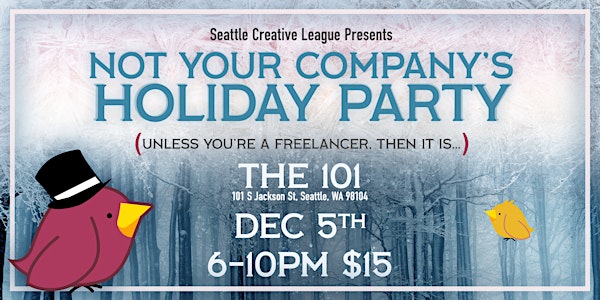 Not Your Company's Holiday Party
When and where
Location
THE 101 101 S Jackson St Seattle, WA 98104
Description
Put on those festive threads, escape the grey winter skies (and that boring conference room), and rock the night away at Not Your Company's Holiday Party, a celebration for creative and tech professionals at THE 101, the newest venue in historic Pioneer Square.
Seattle Creative League, the organization that brought you Creatives Night Out in August, is back, this time a little more sparkly and a lot more jingly. Once again, AAF Seattle, AIGA Seattle, CreativeMornings, and Creative Connect have unified to bring our city's creative minds together for a night of discovery, interaction, and connection.
Dance worry-free to beats from DJ Nostalgia B and very special guest, DJ DV One from the world famous Rock Steady Crew and more recently official DJ of the Seattle Seahawks!
No ducking that PM wondering about your task progress.
No monologues on "Big Data" (unless that's your crew's thing, then data on).
We're here to mix it up.
And it's for a great cause…
All proceeds benefit Arts Corps, which revolutionizes arts education by igniting the creative power of young people through culturally engaging learning experiences. That's our kind of jam.
Tickets include one drink, a very special gift from CreativeLive, and a chance to win a huge prize from Adobe Creative Jam, but will go fast and won't be sold at the door.
Reserve your spot now and join us to celebrate the holidays, our community, and the creative spark within us all.
RSVP on Facebook to keep up with the latest developments—and invite your friends!

Use #NYCHP2018 to join our social stream.
This event is 21 and over.

Food and Drink

Beer, wine, cider, and signature cocktail will be available for purchase via drink tickets - credit card sales only!
Small bites provided

Organizers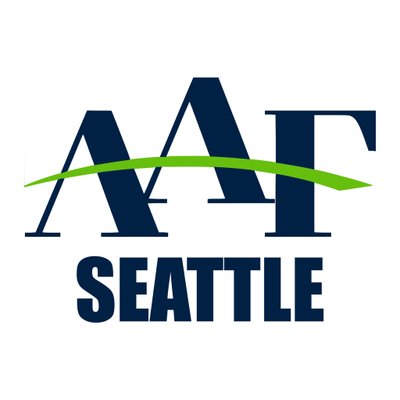 AAF Seattle
AAF Seattle is the Western Washington chapter of the American Advertising Federation, serving the area's creative services industry professionals, agencies, and vendors since 1909.




AIGA Seattle
American Institute of Graphic Arts: As the profession's oldest and largest professional membership organization for design, AIGA advances design as a professional craft, strategic advantage, and vital cultural force.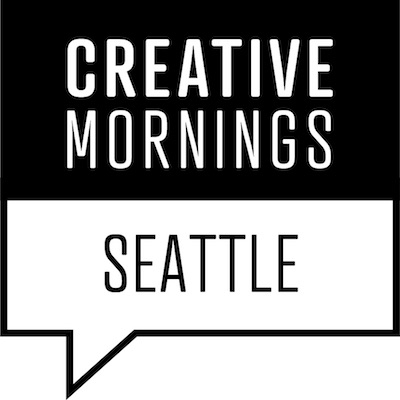 CreativeMornings Seattle
CreativeMornings is a free monthly breakfast lecture series. We offer free coffee, breakfast, and an inspiring talk highlighting an artist, maker, entrepreneur or creative individual in our community! We're part of a global network found in over 180 cities worldwide, and are entirely volunteer-run and supported by local businesses in Seattle.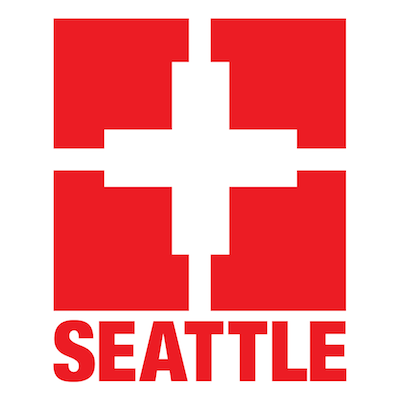 Creative Connect Seattle
Creative Connect meets on the second Tuesday of the month at 6 pm, and the venue changes every month. It's a mixer format with no agenda. Light refreshments are provided, and there is no cost and no need to RSVP.
Supporters


Washington Technology Industry Association
WTIA provides Washington's powerful technology industry the connections, resources, and advocacy needed to build sustainable innovation and economic growth.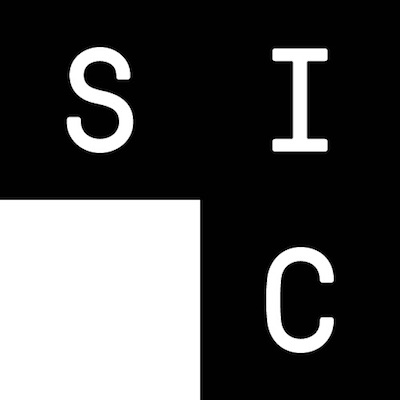 Seattle Interactive Conference
SIC is a celebration of the incredible work happening at the intersection of technology, creativity, and commerce. Our aim is to shine a light on Seattle's best and brightest to give the world a glimpse of what we've built. We invite visionaries from across the globe to inspire our city to reach even higher. We are a community of thinkers and makers, of dreamers and doers. We gather together to get better together. We believe that innovation and success comes with responsibility and opportunity. Each year, we spend two days sharing inspiration and forging connections so that every attendee leaves motivated and empowered to push further.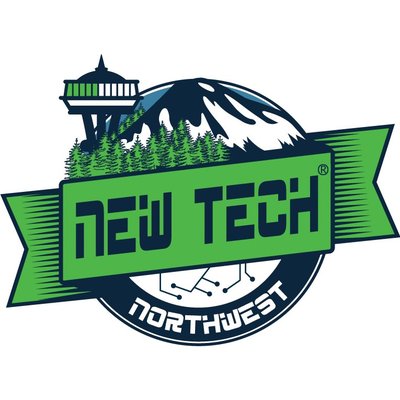 New Tech Northwest
NTNW community members come together with a Give First attitude to discover new technology, share connections and fun, and help each other build their tech careers and companies.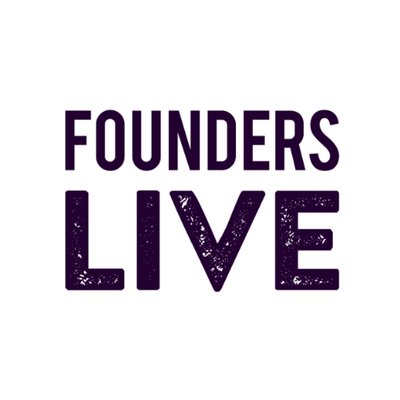 Founders Live
Founders Live is an unforgettable happy hour competition sweeping the world where five handpicked companies take the hot seat, with only 99 seconds to pitch their company and describe their value proposition in front of an eager audience. After the pitches and audience Q&A, the crowd will vote on a winner who will not only receive an award, but recognition from the crowd and also the opportunity to talk more about their product or service. So bring your friends and coworkers, grab some food and drink, get to know your local entrepreneurs and vote for what you think will be the next big thing... built in Seattle. Check out the next Founders Live Seattle on 1/31/2019 at http://foundersliveseattle.eventbrite.com.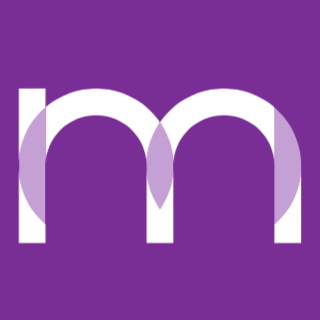 mBolden
mBolden (formerly Women in Wireless) champions women in leadership in the mobile, digital and tech industries through content, corporate partnerships and events. Our community of 10,000 members and 10 chapters connects, inspires and emboldens women across the globe.


Seattle Startup Week
5 days celebrating the great Seattle startup community with over 180 events!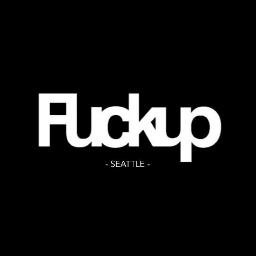 FuckUp Nights
Most of us don't create perfection on the first attempt. Fuckup Nights isn't afraid to talk about it. Each month, in events in 80+ countries around the world, we convince people to get up in front of a room full of strangers and share their own fuckup. We celebrate the inclusivity of failure, we believe we can aim higher and achieve more if we're not afraid of it, and we're building a community of people who want to share & learn from each other's experiences.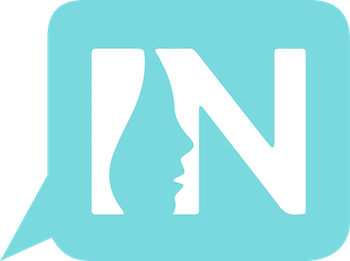 Women in Digital
Women In Digital is a national organization founded in 2016 in Columbus, OH, with more than 1350 members, and 20 chapters across the US. More than a networking organization, WID is a support system, a sounding board, and a meeting of minds for women in digital careers. We connect women through engaging and educational events, and enable them with the confidence and skills they need to exchange their power.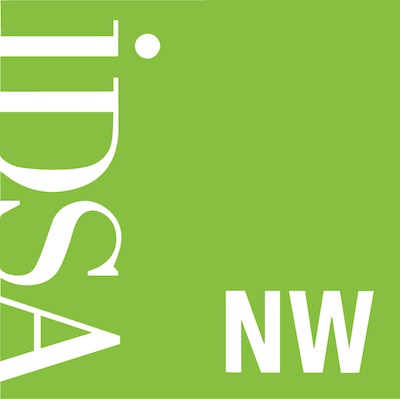 IDSA NW
Every product you have in your home and interact with is the result of a design process and thousands of decisions aimed at improving your life through design. IDSA is the oldest (and only) professional society of industrial designers in the United States. Our mission is to promote the practice of industrial design through education, information, community and advocacy.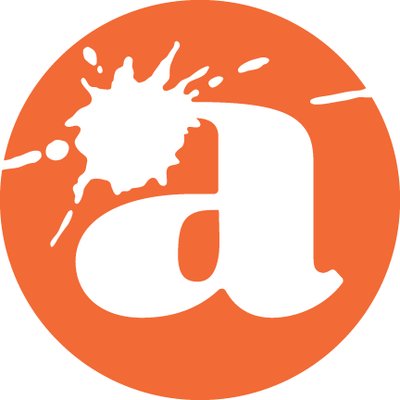 Arts Corps
Arts Corps revolutionizes arts education by igniting the creative power of young people through culturally engaging learning experiences.

Sponsors


THE 101
THE 101 is an event venue located in Pioneer Square. Functioning as an art gallery by day, and your blank canvas by night, the possibilities are endless - and epic. 24-hour rentals, no curfew, and open vendor policy give you all the tools you need to get the party started.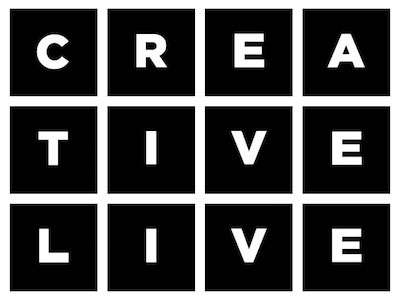 CreativeLive
CreativeLive is a global community of creatives living their passions in work, hobby and live and the destination for online creative learning. Over 10 million students have elevated their skills with world-class instructors. From beginner basics to advanced techniques, every class is hand-picked by creatives for creatives.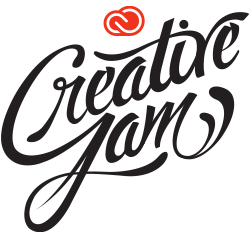 Adobe
Nothing beats being part of a creative community. That's why we created Creative Jams, an event series where local thought leaders share a behind-the-scene peek into their processes and projects; meanwhile, teams compete in a tournament that puts their creative skills to the test using Adobe Creative Cloud. There are plenty of ways to get involved — whether it's to compete and show off your skills, be inspired by your favorite design idols, or connect with friends — there's something for everyone. So, what are you waiting for? Join us the next time we're in your city!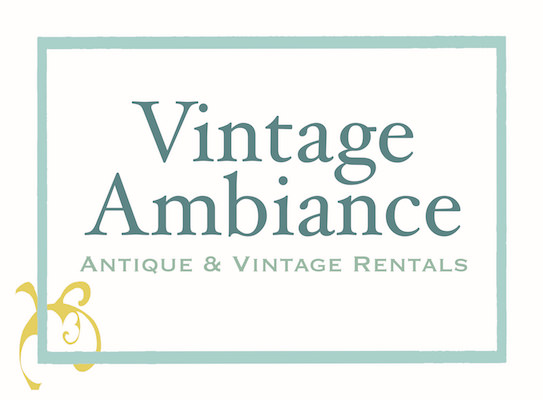 Vintage Ambiance
An avid antique hunter and curator of all things vintage, Beckie started Vintage Ambiance in 2012 after realizing that she no longer wanted to permanently part ways with all the wonderful goods she discovered during her nationwide travels. With an eye for designed and desire to bring authentic vintage flair to all types of events, Beckie has curated one of the most highly recognized antique and vintage rental collections in the Pacific Northwest. She often says that her favorite pieces is the one she has yet to find and is always on the hunt to provide the best one-of-a-kind pieces to her clientele.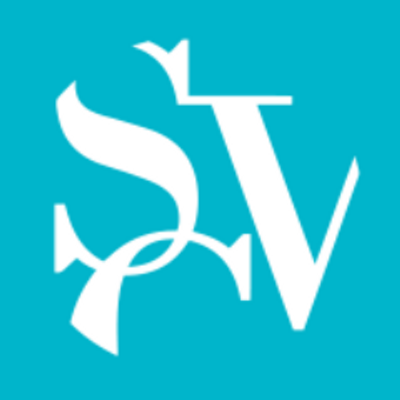 School of Visual Concepts
SVC helps career-changers, career-starters, and career-havers develop their skills in marketing, branding, graphic design, UX, UI, software, content creation, and letterpress printing. They offer a mix of evening classes, certificate programs, corporate training programs, and half-day and full-day workshops, all taught by top working pros and all filled with practical training.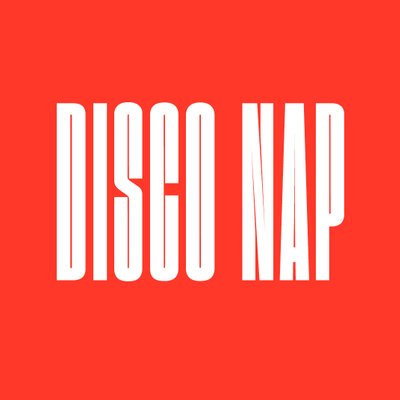 Disco Nap
Disco Nap is your friendly internet party supply and design services company.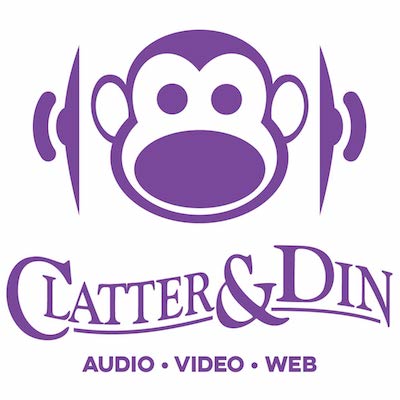 Clatter & Din
Clatter is a serious audio/video/immersive content creation company. Sure, we LOOK like we're having too much fun to actually get anything done, but in fact it's all a ruse—carefully calculated to distract you with an atmosphere of mirth and gaiety.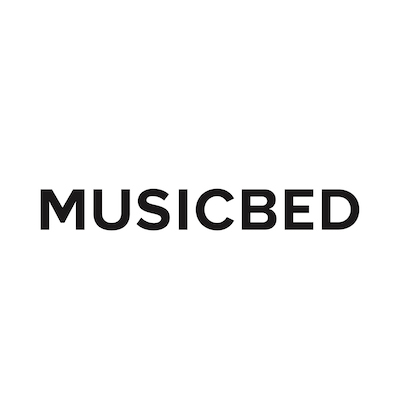 Musicbed
Musicbed exists because creatives like you deserve easy access to incredible music. That's why we've made it our mission to connect filmmakers with real artists and make your films better in the process. Find your perfect song today and discover how much great music can do for your next project.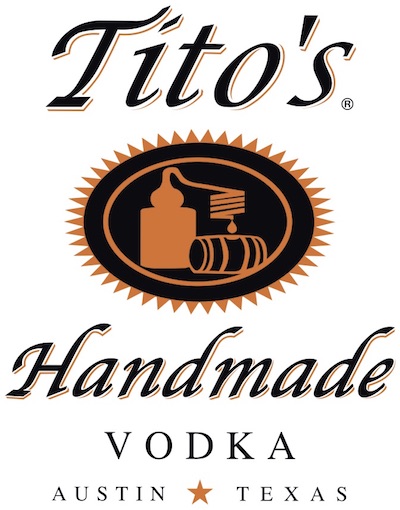 Tito's Handmade Vodka
Austin based vodka company that makes smooth, great-tasting vodka while helping thousands of charities across the country.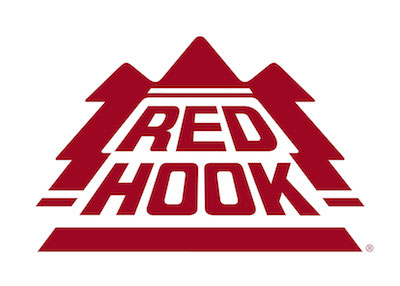 Redhook Beer
Redhook was born out of the energy and spirit of the early 80's in the heart of Seattle. While the term didn't exist at the time, Redhook became one of America's first "craft" breweries. From a modest start in a former transmission shop in the Seattle neighborhood of Ballard, to the current innovation brewery in Capitol Hill, Seattle, Redhook has become one of America's most recognized craft breweries.