Actions and Detail Panel
Not Tonight, Dear: Managing Mismatched Sex Drives
Sat, February 25, 2017, 6:30 PM – 8:30 PM EST
Description
Let's talk about sex...
and why you may not be happy with how often it happens in your relationship!
It may not be openly discussed, but the reality is that many couples struggle with unequal levels of sexual desire. Partners with a higher libido often feel rejected and unwanted, and those with a lower drive often feel guilty and pressured into having sex.
Both sides can find compromise difficult, either from feeling their needs aren't being met, or that their body is not their own.



Join relationship experts Esther Boykin and Erica Turner, as we share tips and suggestions for couples dealing with sexual incompatibility. Learn how to:
have honest conversations with your partner about sex

better understand each other's sexual perspective

get your needs met within the relationship

make peace with seemingly dueling sex drives

and more!


Want to know more about what to expect? Check out this video!
This fun and informative discussion will be held in the private offices at Group Therapy Associates. Esther and Erica will share expert advice, and participants will have the opportunity to ask questions.
We will have opportunities for men and women to share anonymously and also speak frankly with each other about the challenges of finding the middle ground when it comes to sex.
Want to know what others think about Conversations Off the Couch events?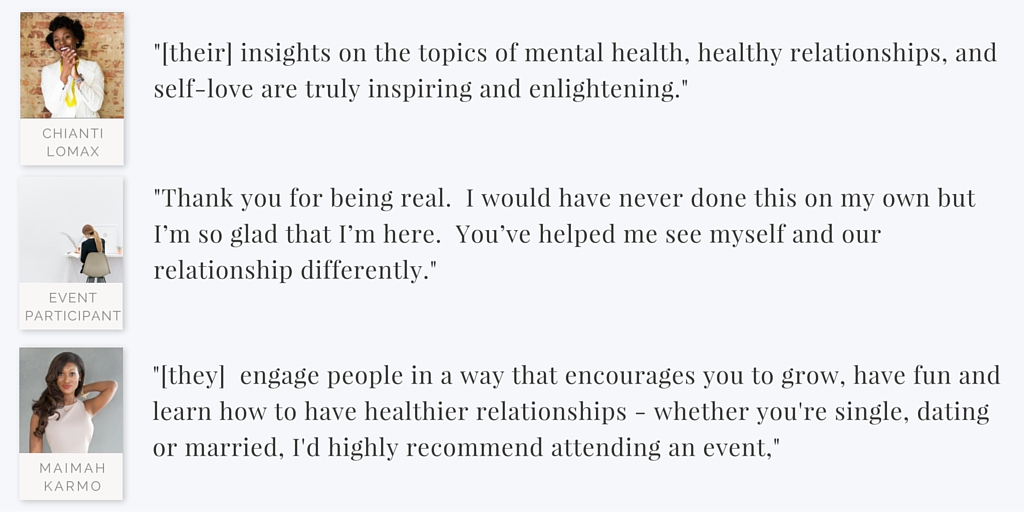 Want to know more about Esther and Erica?
Read some of our articles here and here, check out our podcast, or visit us at Conversations off the Couch!