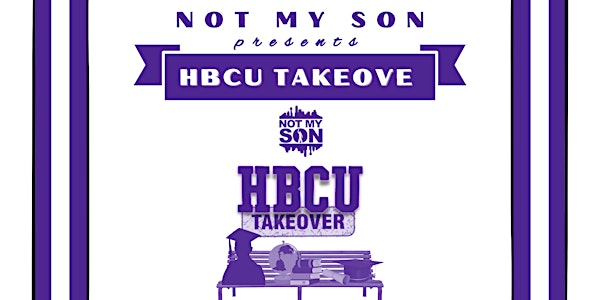 Not My Son HBCU Community Take Over!
Not My Son will be spreading love and knowledge at this month's HBCU Community Clean-Up Take Over.
When and where
Location
J.P. Hawn Park 2600 N St Augustine Rd Dallas, TX 75227
About this event
Not My Son will be partnering with the local DFW HBCU Alumni Associations, Look Like Love, Oak Cliff Veggie Progect and the city of Dallas for the second annual HBCU Take Over.
Please arrive at 9:30 AM to get checked in as a volunteer, sign a waiver, and receive your group assignment.
Volunteer registration is required! You can register via the Eventbrite link. Once complete, your spot will be reserved as a volunteer for service day.
Volunteers are encouraged to wear HBCU, Greek or Not My Son apparel to pre-purchase visit www.notmysondallas.org
If you would like to donate to Not My Son's community outreach needs, please see the list below.
*Backpacks
*Notebooks/Spirals
*3 prong folders
Monetary donations are excepted as well.
https://www.paypal.com/donate?token=E5RcMDAGp4uty1UEsTarlOXkJMZFAa-m_An1c906JRs5MYH-ErRQZBZZ7BIeXo4pKYuBAV15dPKizSqO
Venmo: NOTMYSONDALLAS
CashApp: $NOTMYSONDALLAS