Description
Robert Lzicar and Davide Fornari will be in the U.S. for a multi-stop tour to present their co-edited book, Mapping Graphic Design History in Switzerland. Join us for their NYC event!
ABOUT
Mapping Graphic Design History in Switzerland features eleven selected essays on the mediation and consumption of graphic design artifacts and processes by authors from the German, French, and Italian-speaking areas of Switzerland. Check out and/or purchase your copy here. Published by Triest Verlag.
The event will include a panel featuring experts in the field, moderated by Davide and Robert.
PANEL
Intro: Alexander Tochilovsky, Associate Professor at The Cooper Union and Curator at the Herb Lubalin Study Center of Design and Typography
Moderator: Robert Lzicar & Davide Fornari, co-editors of MGDH Switzerland
Panelists:

Juliette Cezzar, Assistant Professor of Communication Design at tthe New School's Parsons School of Design
Lucille Tenazas, Founder and Principal of Tenazas Design, Associate Dean of AMT & Henry Wolf and Professor of Communication Design at the New School's Parsons School of Design
James Goggin, Assistant Professor of Graphic Design at the Rhode Island School of Design
---
PROGRAM
6:00 pm Introduction given by Alexander Tochilovsky, Curator, The Herb Lubalin Study Center
6:20 pm Pesentation of the book
6:50 pm Panel discussion - see panelist info below
7:30 pm Q&A session


---
EDITOR BIOS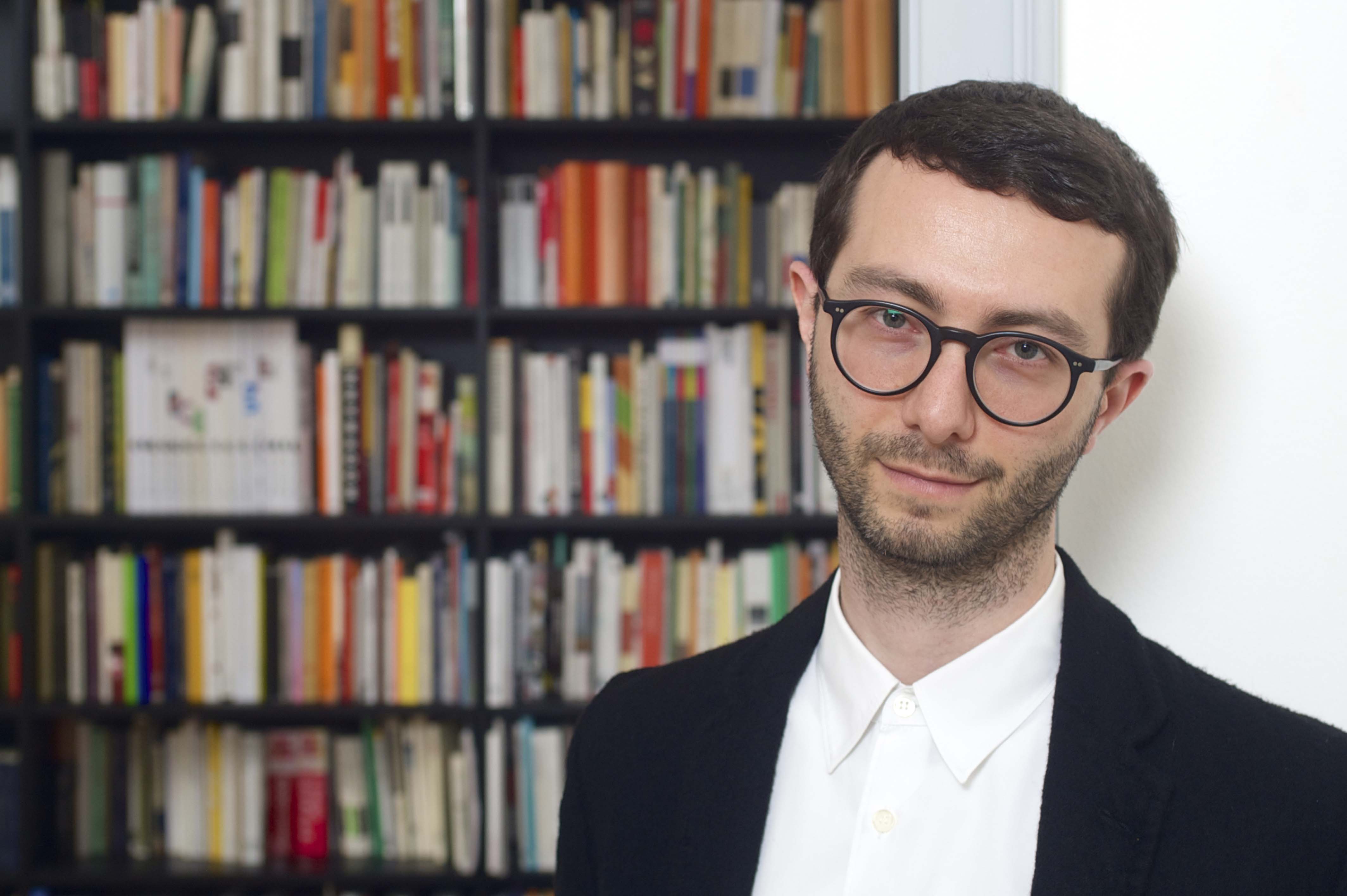 Davide Fornari is associate professor at ECAL University of Art and Design in Lausanne, where he leads the research and development sector. He has previously been teacher and researcher at SUPSI University of Applied Sciences and Arts of Southern Switzerland. He holds a PhD in Design Sciences from the School of Doctorate Studies, University Iuav of Venice. His PhD thesis "Il volto come interfaccia" (et al./edizioni, Milan 2012) was awarded a grant for publication from the Swiss National Science Foundation. He has published essays for Sellerio, Einaudi, Treccani, Springer, and for the magazines Domus, Alias, and Ottagono. He is a member of the permanent observatory of ADI (industrial design association) and co-editor of the magazine Progetto grafico. He was a member of the Swiss Institute in Rome for the academic year 2014 – 2015. Photo © Corinne Aeberhard.
---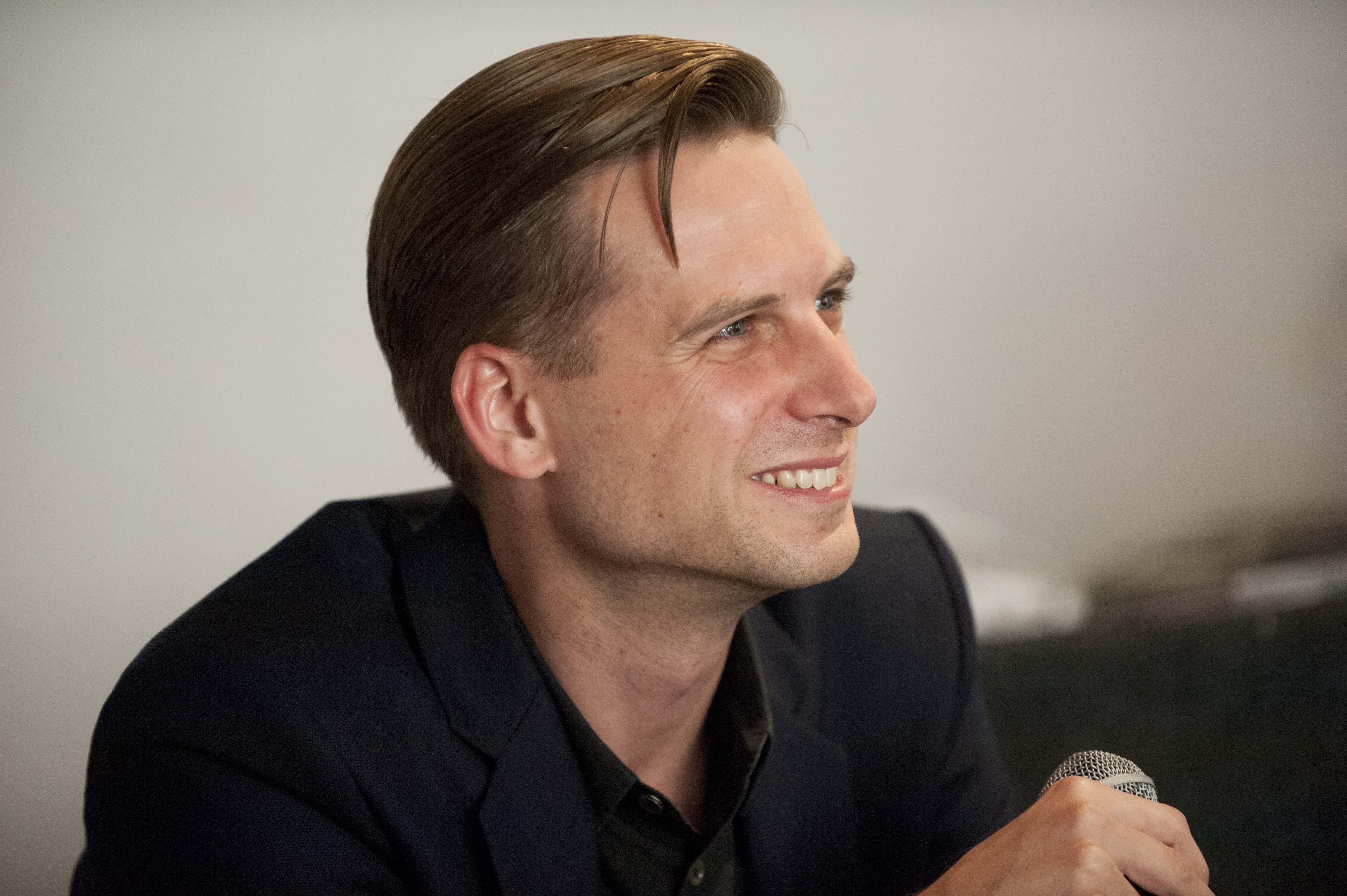 Robert Lzicar is a communication designer, professor and researcher. He is based at the Bern University of the Arts, where he directs the MA Communication Design course, researches at the Department of R+D Communication Design, and teaches design history. He earned a Master of Arts in Research on the Arts at the University of Bern, and is a PhD candidate at the Graduate School of the Arts, Bern. As an undergraduate he was trained as a visual designer at the Hochschule für Gestaltung Schwäbisch Gmünd and at the Zurich University of the Arts. Since 2006 he is partner of the design studio STVG – Mahrer, Lzicar in Zurich. He organized the symposium "Mapping Graphic Design History in Switzerland" (2014), as well as co-coordinates the research project "Swiss Graphic Design and Typography Revisited," funded by the Swiss National Science Foundation (SNSF) Sinergia programme from October 2016.
PANELIST BIOS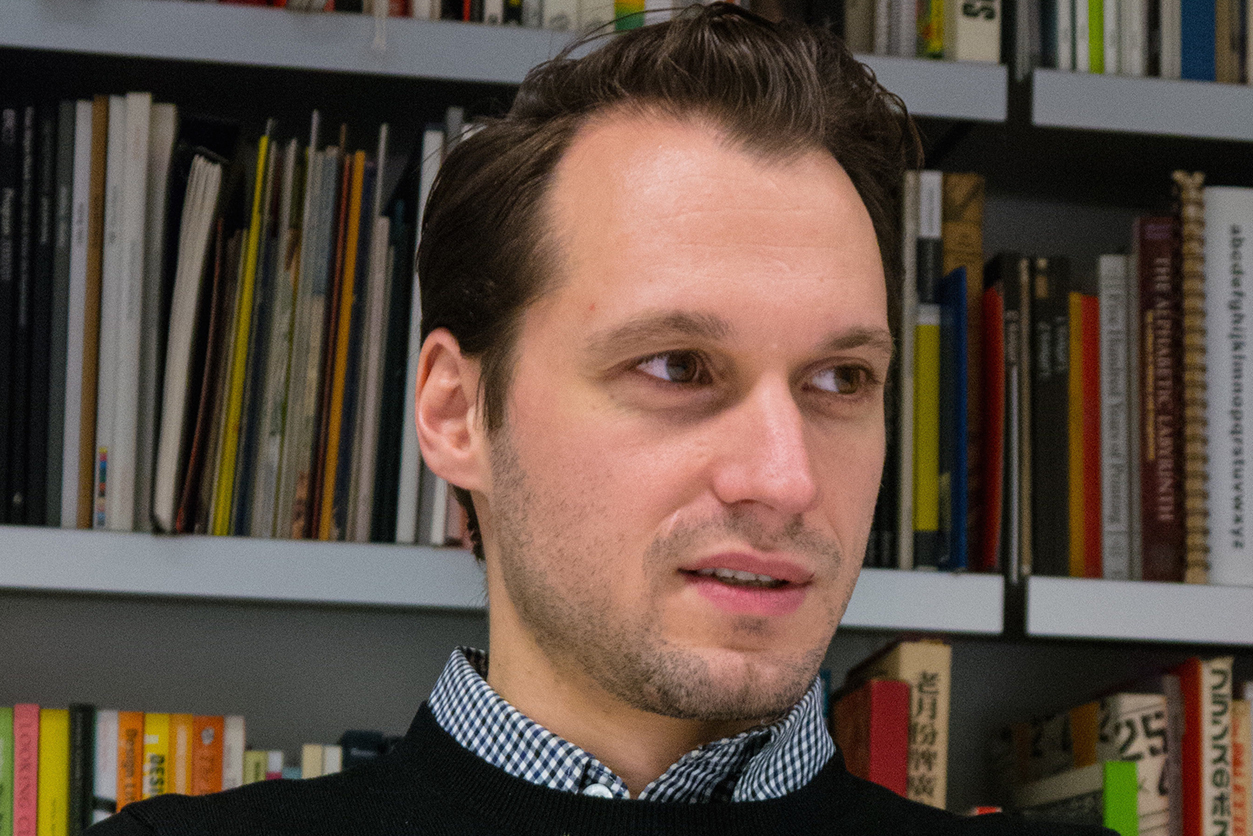 Alexander Tochilovsky is a graphic designer, typographer, curator and educator, with nearly 20 years of professional design experience, and 10 years of experience teaching typography. He graduated with a BFA from The Cooper Union, and holds an MFA from Cranbrook Academy of Art. He is currently the Curator of the Herb Lubalin Study Center of Design and Typography. In 2009 he co-curated the exhibition Lubalin Now, and since 2010 he has curated five other exhibitions: Appetite (2010), Pharma (2011), Type@Cooper (2012), Image of the Studio (2013) & Thirty (2015). Since 2007 he has taught typography and design at the Cooper Union School of Art, and also teaches the history of typeface design at Type@Cooper, the postgraduate certificate program he co-founded in 2010.
---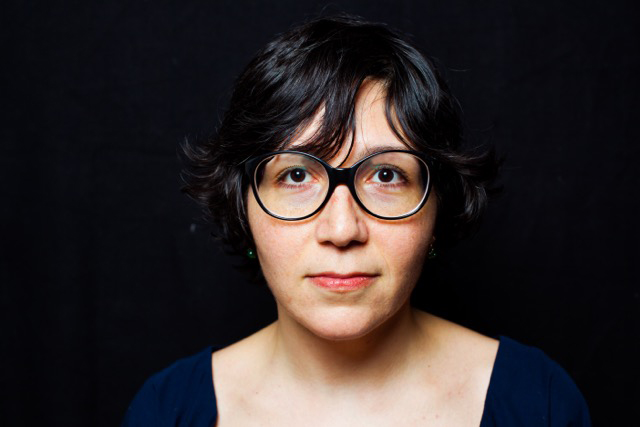 Juliette Cezzar is a designer, writer, and educator based in New York City. She is an Assistant Professor of Communication Design at the New School's Parsons School of Design, where she was the Director of the BFA Communication Design and BFA Design & Technology programs from 2011–2014. While books anchor the practice, her work has spanned a variety of media for clients such as the Metropolitan Museum of Art, The Museum of Modern Art, The New York Times, Eleven Madison Park, Tartine, and Columbia University's Graduate School of Architecture, Art, and Planning. She is the co-author of Designing the Editorial Experience (Rockport) and author-designer of Office Mayhem (Abrams), Paper Pilot, Paper Captain, and Paper Astronaut (Universe / Rizzoli). She holds an MFA in Graphic Design from Yale University and a professional degree (B. Arch) in Architecture from Virginia Tech. From 2014–16, she served as President of the board of directors at AIGA/NY.
---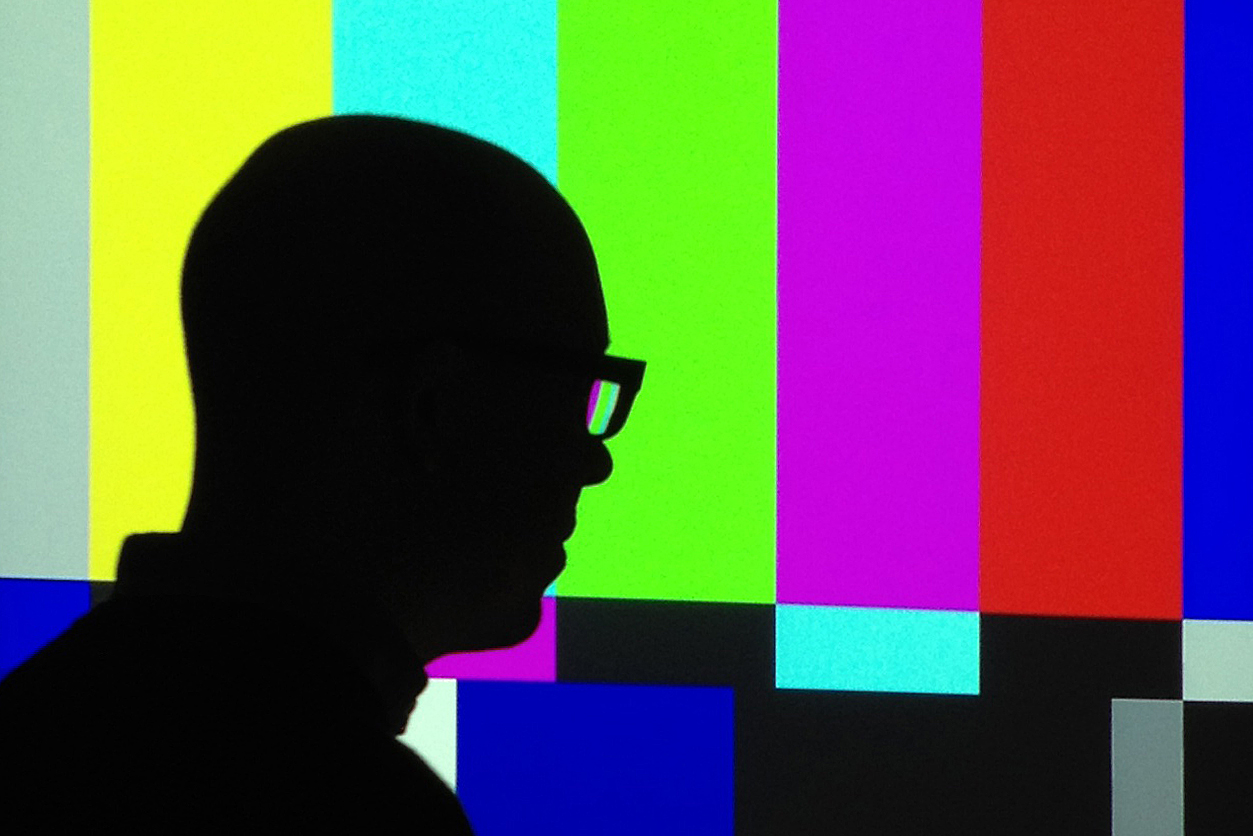 James Goggin is a graphic designer and educator from London via Sydney, Stockholm, Copenhagen, Auckland, Arnhem, and Chicago. He received his MA in Graphic Design from the Royal College of Art and founded a design practice named Practise in London upon graduation in 1999. The studio is now based in Providence where James is on the faculty of the BFA and MFA Graphic Design programs at Rhode Island School of Design. In parallel with Practise, he has worked as a long-term consultant to Tate Modern and Tate Britain; art director of the avant-garde British music magazine The Wire; and director of Design and Publishing at the Museum of Contemporary Art Chicago. He previously taught at Werkplaats Typografie in Arnhem, The Netherlands, and at Ecole cantonale d'art de Lausanne (ECAL) in Switzerland. James contributes writing to a range of international publications and journals, and is a member of Alliance Graphique Internationale.
---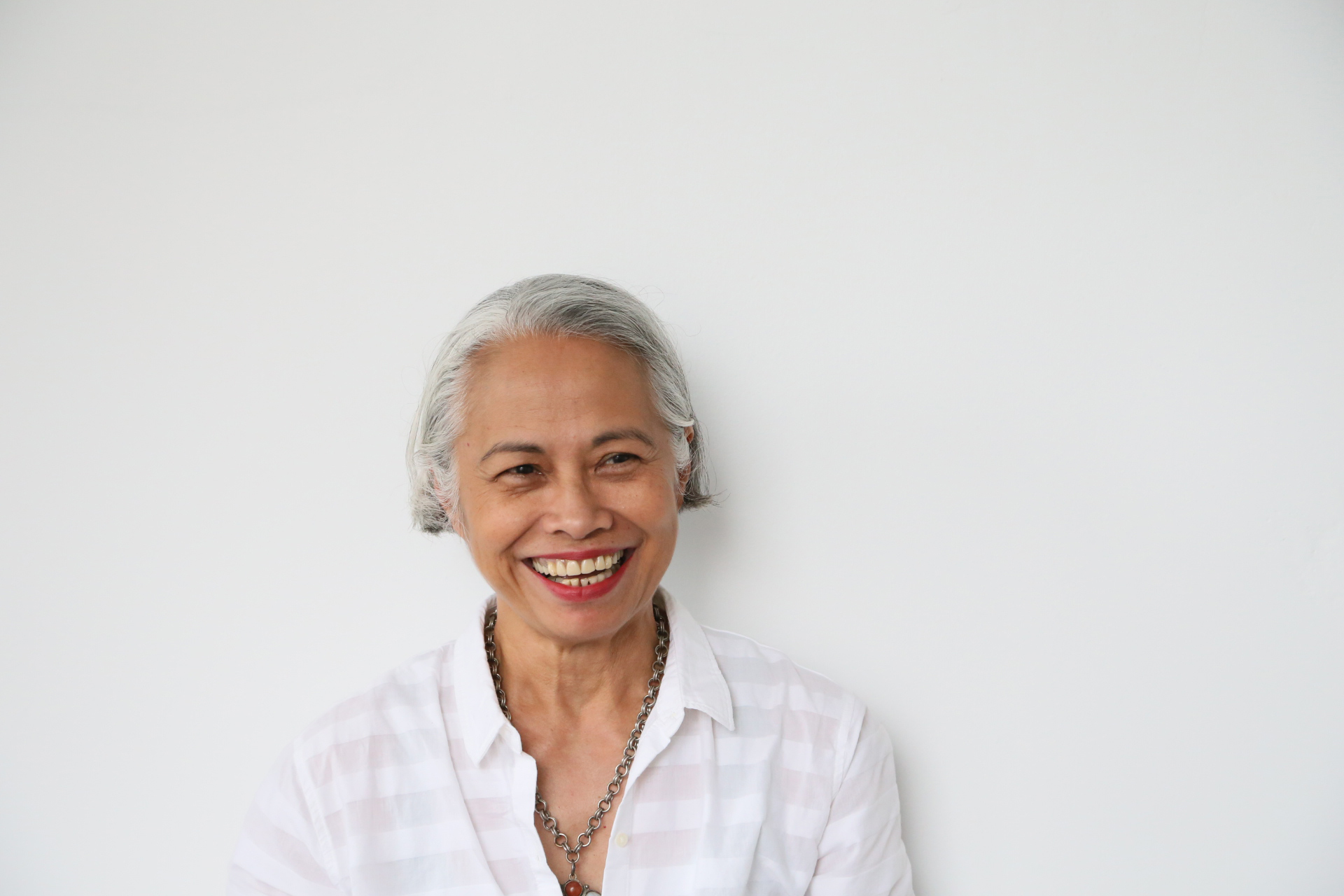 Lucille Tenazas is a graphic designer and educator. She is the Henry Wolf Professor of Communication Design at Parsons School of Design in New York, where she is the Associate Dean in the School of Art, Media and Technology (AMT). Her work is at the intersection of typography and linguistics, with design that reflects complex and poetic means of visual expression. As a design educator, she believes in an interdisciplinary approach, bridging theory and practice, moving beyond the traditional aspects of design education to the development of personal voice as a filter in addressing communication design issues. Lucille was the national president of the American Institute of Graphic Arts (AIGA) from 1996-98 and was awarded the AIGA Medal for lifetime achievement in design in 2013. She received the National Design Award for Communication Design by the Cooper Hewitt National Design Museum in 2002. Lucille's work has been featured in many publications and exhibitions both nationally and internationally, as well as in museum exhibitions, at the San Francisco Museum of Modern Art and the Cooper-Hewitt National Design Museum. Originally from Manila, the Philippines, she has taught and practiced in the United States since 1979, a trajectory that included living in San Francisco, Rome, Italy and New York. She studied at California College of the Arts in San Francisco and received her MFA in Design from Cranbrook Academy of Art.
---
BOOK INFORMATION & CONTRIBUTORS
Epilogue and prologue by the editors.

Contributions by Constance Delamadeleine, Davide Fornari, Roland Früh, Invar-Torre Hollaus, Barbara Junod, Leslie Kennedy, Robert Lzicar, Corina Neuenschwander, Franziska Nyffenegger, François Rappo, Michael Renner, Bettina Richter, Teal Triggs, Amanda Unger, and Peter Vetter.

Visual Essays designed by Diana Iennaco, Marina Prado and Leonardo Signori.

Published by Triest Verlag. ISBN: 978-3-03863-009-8.
---
SUPPORTERS