Description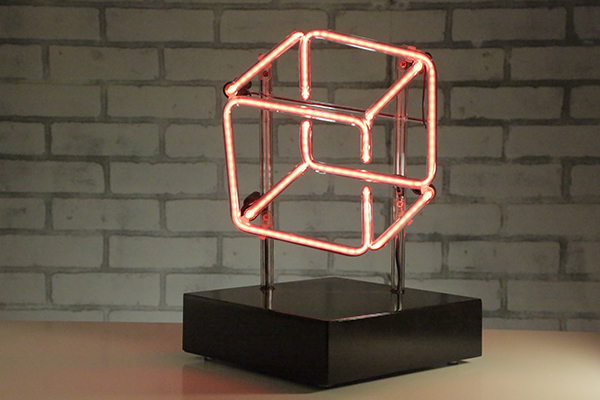 INFO
Join the Not Impossible Awards Developer Roadshow! Meet local innovators, pitch your projects, listen to great speakers and enjoy an evening with new friends, food and drink!

Founded on the principle of Technology for the Sake of Humanity, Not Impossible Labs is a one-of-a-kind, award winning technology incubator and content studio dedicated to changing the world through technology and story.

The San Francisco Developer Roadshow evening event starts with a networking reception, followed by inspirational presentations from the creators of some of 2018's most innovative products, including Music: Not Impossible. During the pitch competition, attendees will get feedback from industry leaders to help them "think through the impossible" for challenges such as meeting hardware goals, gaining technology partnerships and bringing their product to market. Complimentary tickets are now available for each of the five-city Developer Roadshow events, and advance registration is encouraged.
You can find out more about the event at our website here: https://events.hackster.io/NotImpossible2019
SCHEDULE
Wednesday February 27th, 6:30-9:30pm
Check-in, mingle, treat yourself to food and drink, grab a seat
Intro to Hax's space and mission
Mick Ebeling (Not Impossible) talks about Not Impossible Labs and the mission to create tech for good
Sunny Trinh (Avnet) talks about Avnet
Monica Houston (Hackster) announces the pitch forum
10 minute break to stretch legs, get more food
Participants pitch their ideas (3 minutes) and receive feedback from Avnet & Not Impossible experts
Judges deliberate and prizes awarded
Closing remarks


SPEAKERS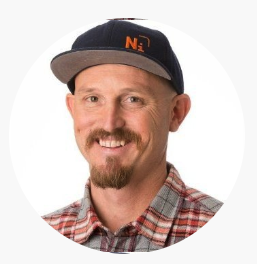 Mick Ebeling, CEO & Founder, Not Impossible Labs
A recipient of the Muhammad Ali Humanitarian of the Year Award, named one of Wired's"Agents of Change" and listed as one of the most influential creative people by The Creativity50's, Mick Ebeling has sparked a movement of pragmatic, inspirational innovation. As a career producer and filmmaker, and now founder and CEO of Not Impossible, Ebeling harvests the power of technology and story to change the world. He founded Not Impossible on the premise that nothing is impossible. His mantra of "commit, then figure it out" allows him to convene a disparate team of hackers, doers, makers and thinkers to create devices that better the world by bringing accessibility for all. Ebeling not only pushes the bar on innovation, he also shares the emotionally resonating story of doing so. These narratives of overcoming seemingly impossible odds have inspired people across the world to do the same.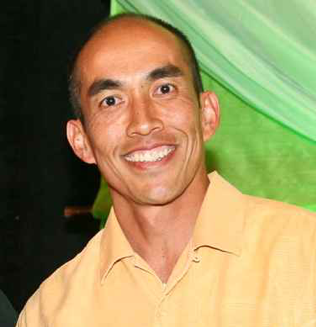 Sunny Trinh, VP of Demand Creation, Avnet
With over 25 years in the electronics and semi-conductor industry, Sunny has helped numerous companies, from start-ups to large multi-billion dollar companies, move their ideas through design, production and revenue. Prior to Avnet, Sunny was the Chief Operating Officer for Jooster, a health and wellness company and was VP of Sales for Arrow Electronics. During this time, he led the engineering team that re-designed a Corvette Stingray that was driven by a quadriplegic. Sunny also co-founded and served as CEO for 9 Fish Surfboards and was an adjunct professor for Cal Lutheran University's MBA program where he started the school's technology tract. Sunny holds several patents on electronic accessories for cell phones.
Sunny has a Bachelor's and Master's degree in Engineering from Harvey Mudd College and a Master's in Business Administration from Cal Lutheran University.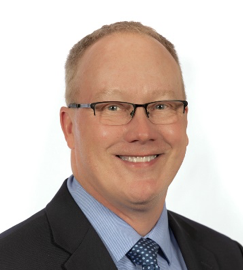 Arnie Grever, VP of Global Design Solutions, Avnet
Arnie has an extensive track record of leading engineering, product development, and manufacturing organizations to bring complex products to market across a wide range of technologies. He currently leads Avnet's Global Design Solutions team which is responsible for key portions of Avnet's ecosystem including design services, manufacturing, and engineering solutions. Arnie previously worked as an engineer and then engineering manager at Motorola in the cellular infrastructure and mobile devices divisions. He also served as Vice President of Products at SteelSeries and later at Turtle Beach where he led the product development teams.
Arnie holds a MS in Electrical Engineering from the University of Louisville and an MBA from Florida International.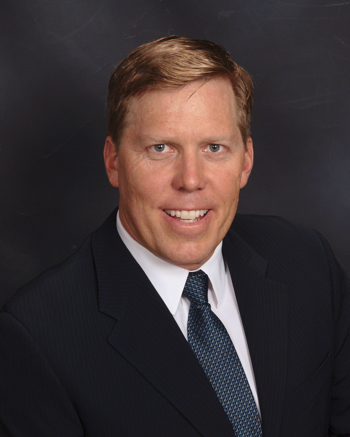 Erich Van Stralen, Senior Program Manager, Avnet
Erich Van Stralen is an industry veteran of 25 years with extensive experience in engineering product development. His experience spans the complete lifecycle from idea to mass production and end of life. He has managed projects in all industries from consumer to medical and military. Erich's roots are in electronic system and chip design. His career evolved over time to project management of global, multidisciplinary engineering teams to develop complete products. Erich also has experience in technical marketing and business development. One of his most exciting projects was managing the Not Impossible Music product engineering development - www.notimpossible.com/mni/


---
ABOUT THE CONTEST
Have a project or prototype you're working on? Join our contest here: https://www.hackster.io/contests/NotImpossibleAwards
The Not Impossible Awards celebrates the inspiring work of people and companies who share Not Impossible's mission to create innovative technology to improve the well being of others. The Awards focuses on highlighting the achievement and honors the commitment of those who innovate for the sake of humanity.
Each of our five award recipients will receive a short documentary showcasing their technology and the people it helps that will be featured at the Not Impossible Awards show and on social media. Winners will also receive ongoing collaboration and mentorship from industry leaders and experts, along with opportunities to incubate and accelerate their work.
Not impossible will select five award winners for 2019 in the categories of Healthcare, IoT, Sustainability, Adaptive and Accessibility, and the Wildcard category.