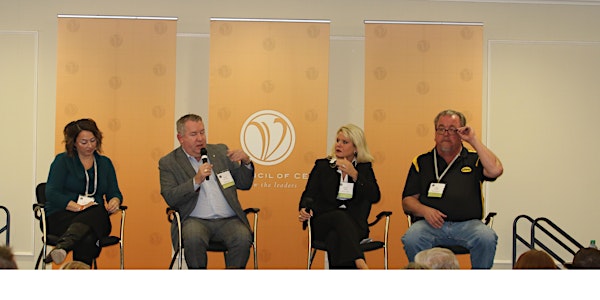 Not Going Back: Panel of 4 CEOs Share What's Changed for Good
"Not Going Back: What's Changed for Good"
About this event
Four CEOs have made significant changes to their businesses in response to the Coronavirus Pandemic. They've made shifts large and small in strategy, operations, marketing and culture. At this meeting, we will share what's changed for good and learn lessons about taking advantage in a crisis.
This event is for VACEOs Members and Sponsors only.
Panel:
Gwen Cooper, CEO, Patient Services, Inc.
Mark Smith, Owner, Midas of Richmond
Chris Leone, CEO, WebStrategies, Inc.
JJ White, CEO/Franchise Owner, Dale Carnegie