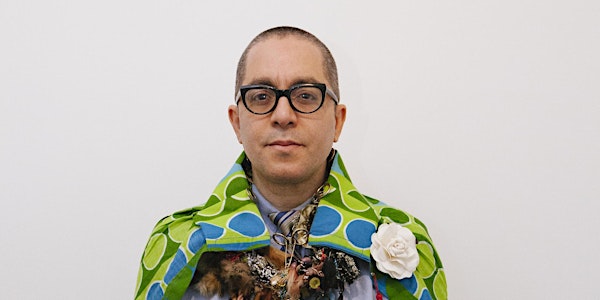 NOT FESTIVAL: Artists Talks / Round Table by Thomas DeFrantz, Nicolás Dumit Estévez Raful and Doran George (in memoriam)
When and where
Location
University of California, Riverside 900 University Avenue Riverside, CA 92521
Description
Location: Symposium Room, INTS 1113
2:00 - 5:00 pm.
Thomas DeFrantz and Nicolás Dumit Estévez Raful will give an artist talk about their artistic practice and process. A conversation between the artists and the audience will follow their presentations.
Doran George (in memoriam): There is a possibility of projecting Doran's film Remnants of The Original, as he has planned for this round table.
Nicolás Dumit Estévez Raful Talk Description:
Estévez Raful introduces some of his works existing at the intersection of art, the religious, and spirituality, focusing on ritualistic processes effacing marked boundaries dealing with gender, sexuality, and professional roles. During this presentation, he purposely combines documentation of artistic experiences together with diary entries, personal sketches, and seemingly mundane photographs of his private environment, all of which are focused on his approach to creativity as a tool for self-transformation and healing. At the end of his talk Estévez Raful invites a small group of people in the audience to ask one question per person having to do with a current health-related situation that they may be going through.