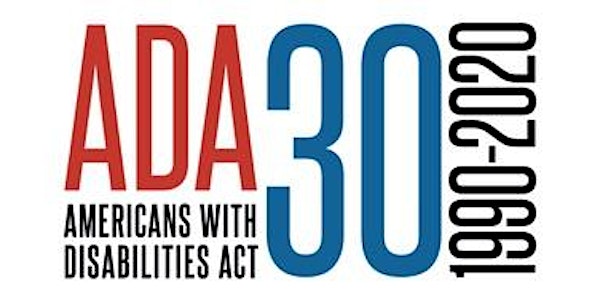 Not Dead Yet: We're Fighting for our Lives
Dr. Jack Kevorkian, Dr. Peter Singer, Black Lives Matter, and rationing healthcare of people with disabilities - what do they have in common
About this event
Presenters
Diane Coleman, President & CEODiane Coleman is the President and CEO of Not Dead Yet, a national disability rights group which she founded in 1996 to give voice to disability rights opposition to legalization of assisted suicide and euthanasia. Prior to that, she served for three years as Director of Advocacy at the Center for Disability Rights in Rochester, New York and twelve years as Executive Director of Progress Center for Independent Living in Forest Park, Illinois. Ms. Coleman has presented invited testimony four times before Subcommittees of the U.S. House of Representatives and Senate. Coleman is a person with neuromuscular disabilities who has used a motorized wheelchair since the age of eleven.
Anita Cameron, Director of Minority Outreach, Anita Cameron began working as Not Dead Yet's Director of Minority Outreach in January 2017. She has met with national and state policy makers and written persuasively about opposition to a public policy of assisted suicide from the perspective of communities of color who experience disparities in access to healthcare.
Since 1986, Anita has volunteered with ADAPT, a national, grassroots disability rights organization. In 32 years of involvement, she has risen to a position of national leadership. She was invited to the White House on two occasions, has met three sitting U.S. Presidents and two Vice-Presidents, helped to organize a national march, and was published in a book by the late award-winning writer and historian, Howard Zinn.
John Kelly, New England Regional Director,Boston-based disability rights activist and writer John B. Kelly is a longtime member of Not Dead Yet. As someone commonly referred to as "paralyzed from the neck down" from a spinal cord injury, John was influenced by the writings of Paul Longmore about the "right to die" cases of the 1980s and 90s – people with similar disabilities who were put on the fast track to death while being denied the resources to live.
As director of Second Thoughts MA: Disability Rights Advocates Against Assisted Suicide, John has again and again helped stop the legalization of assisted suicide in Massachusetts. In 2012, he squared off thrice against assisted suicide proponent Dr. Marcia Angell, and more recently his work has been featured in outlets such as as the Boston Globe, Worcester Telegram, CNN's "United Shades Of America," WSHU-AM in CT, and elsewhere. John has a Masters degree in Sociology from Brandeis.