NOT A REAL CLASS Lean Startup Supercharged with Innovation Games®

Tuesday, June 27, 2017 at 8:30 AM

-

Wednesday, June 28, 2017 at 5:00 PM (PDT)
Event Details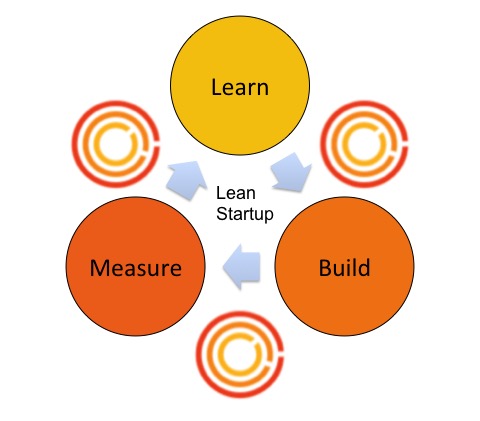 This course is designed for leaders and product management teams who want to learn how to most cost-effectively uncover and understand customer needs, validate potential solutions, reduce systemic risk, and develop effective go-to-market strategies. Whether you are a start-up or working in the enterprise using Lean Startup to help your company innovate, this interactive class will give you skills, practice and frameworks to use in the real world.
What You Will Learn
→ Lean Canvas / Value Proposition Canvas
→ How to use multiple frameworks to articulate and document product and customer understanding
→ How to create Falsifiable business hypotheses
→ How to determine testing priority based on risk and uncertainty
→ Select, design, and execute in-market results
→ Methods for improving customer segments and personas using experiment output
→ How to effectively document and communicate process, learning and plans to stakeholders
Conteneo Weave License
Participants will be given a one year, Professional license to the Conteneo Weave platform so that they can collaborate with internal and external stakeholders and conduct market research after the course. 
Certification
This course earns participants 120 Training Credits in the Conteneo Certified Collaboration Architect program equivalent to an Orange Belt.

Who Should Attend?
→ Product Managers/Directors
→ Portfolio/Product Management Professionals
→ Marketing Professionals
→ Market Research Professionals
→ Software Engineers/Developers/Architects
→ Executive Management
→ Agile Coaches/Team Leads

Your Instructor: Mike Northcott
With over 25 years of global business leadership & innovation experience, Mike balances his business consulting
 work with philanthropy. A lifelong pragmatist, Mike strives to cut through the Gordian knots of 
jargon and operational complexity that slow decision-making and the delivery of results. Having led teams in almost every business function, from sales to supply chain operations, he has developed an appreciation for the cultures and languages that make a successful company work. His areas of concentration are innovation process, strategy development, large group alignment, and new business opportunity development.
In addition to his consulting work, Mike has extensive personal experience leading and managing teams to success. This hands-on experience informs his consulting engagements and allows him to guide his clients from concepts through implementation. Clients have included international high-technology businesses in computing, medical equipment, as well as NFL franchises.
In his career Mike has lived and worked in Europe, Asia Pacific, and North America. His past positions include Vice President for Global Operations at Hewlett-Packard, and director level positions for HP's internal consulting teams, Personal Computing supply chain operations team, international marketing operations in Europe and Asia Pacific, and worldwide innovation manager for medical products. His philanthropic endeavors take him to China on a regular basis.
Have questions about NOT A REAL CLASS Lean Startup Supercharged with Innovation Games®?
Contact Conteneo Inc.
When & Where

Conteneo, Inc.
1296 Kifer Rd, Suite 601
Sunnyvale, CA 94086


Tuesday, June 27, 2017 at 8:30 AM

-

Wednesday, June 28, 2017 at 5:00 PM (PDT)
Add to my calendar
Organizer
Conteneo Inc.
When people work together to their full potential, amazing things happen. And we believe that the best way to reach that potential is through the power of collaborative frameworks and serious games.
Our mission is to use collaborative frameworks to empower people and organizations to work better together, with their colleagues, customers and partners – no matter where they are in the world. This mission guides our products, informs our services and drives our social and civic engagement.
Learn more at www.conteneo.co.
NOT A REAL CLASS Lean Startup Supercharged with Innovation Games®