Description
Grand Tasting with Atlanta's Premiere Caterers & Executive Chefs
Black Restaurant Week cordially invites you to NOSH, our second annual culinary showcase featuring Atlanta's premiere Black chefs, caterers and bartenders! Dive into the African diaspora and tantalize your taste buds with flavors of African, African-American, and Caribbean cuisine.
From spicy and savory, to sweet and subtle, we will have an array of options suited for every taste. Vegetarian or Vegan? No problem! Take the guess work out of finding your next event caterer, wedding-cake vendor, or meal-prep service. All we need you to do is have a great time! Oh, and don't forget to vote your favorite for the People's Choice Award. We can't wait to see you there!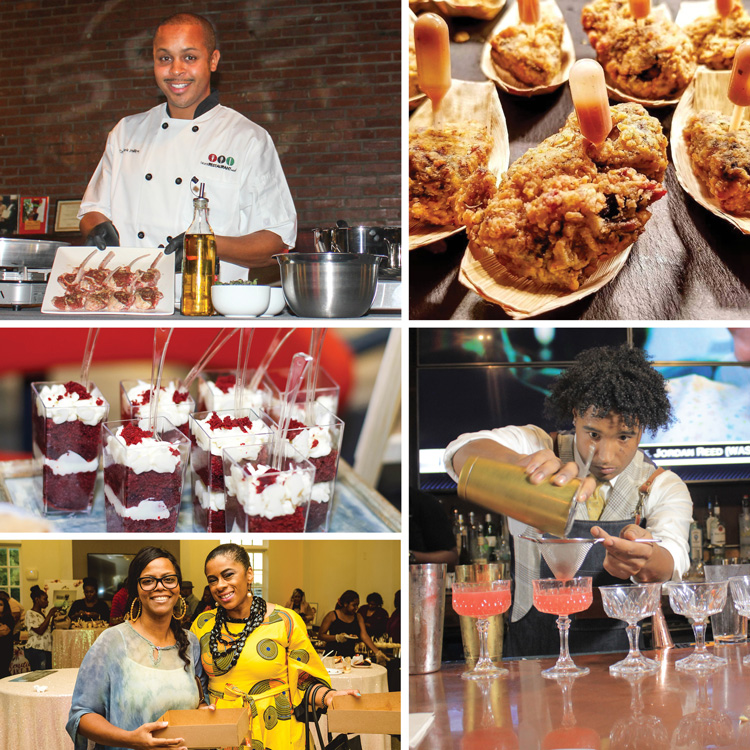 Participant & Vendor Spaces available
Interested in participating in Nosh? We have spaces available for caterers, Executive Chefs, culinary students, and vendors. Visit atlbrw.com for more information.
Nosh Magazine Ad spaces available
Market your business or organization in the new Nosh: Culinary Showcase magazine. Multiple ad sizes are available. Email atlbrw@gmail.com for more information.