Sales Have Ended
Ticket sales have ended
Tickets for this event are longer being sold.
Sales Have Ended
Ticket sales have ended
Tickets for this event are longer being sold.
About this Event
The Northwoods Mall Barbecue Cook-Off is an amateur-only competition. The entry fee to participate in the competition is $100, and all proceeds will go to Ronald McDonald House Charities. The general public is invited to attend, enjoy the entertainment, and cheer on their favorite BBQ team at no charge! PACE (Peoria Area Community Events) will be selling alchoholic and non alchoholic beverages and The Smoking Pit will be selling food. Teams are encouraged to decorate or sign their grilling space with their team or company name. Trophies will be awarded for 1st, 2nd, and 3rd place in each category, as well as a single Grand Champion.
All teams will be given 2 whole chickens and two racks of ribs courtesy of Raber Packing Co. Of this, a minimum of 1 whole, separated chicken, and 6 ribs must be submitted for judging.
Teams will also receive up to two customized event t-shirts, a customized event insulated bag, a customized event spray bottle, and a customized event drink insulator.
Event proceeds will go to benefit The Ronald McDonald House Charities of Central IL
The deadline to register is 11:59 pm Sunday September 8th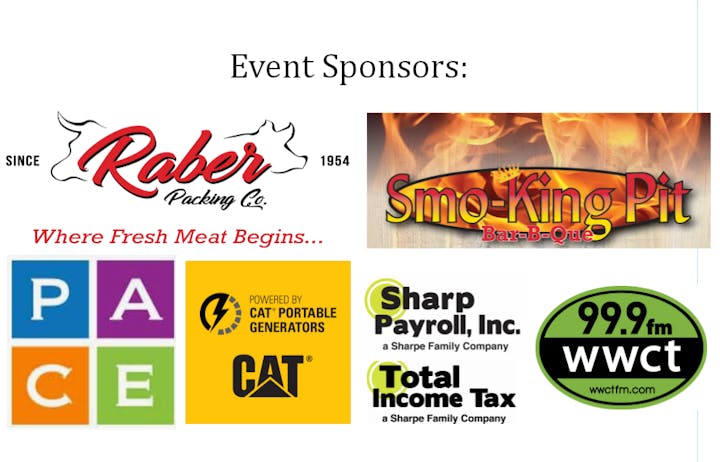 REGISTRATION / JUDGING
Contestants should complete and submit the registration form, entry fee, and hold harmless waiver to the Northwoods Shopping Center Management Office or online at (www.eventbrite.com/e/northwoods-bbq-cook-off) no later than September 4th, 2019.
Contestants should check in at the event prior to the cooks meeting at 8am on September 14th.
Contestants may begin set up at as early as 6am the morning of the event. Setup must be complete with vehicles removed from the event area by 8am. Contestants may begin teardown after the awards ceremony at 5pm.
Cooks meeting : 8am
Chicken turn in: 2pm
Rib turn in: 3pm
Awards ceremony and entertainment: 5pm -7pm
No entries will be accepted after the turn in time. Entries must be submitted in the provided container and without garnish of any kind. Judging will be blind and based on taste, tenderness, and appearance.
AWARDS
Trophies will be awarded to the top three entries in each category and for an overall Grand Champion. Each team will receive 2 event t-shirts, a custom insulated bag, portable spray bottle, a drink insulator and a certificate of participation.
RULES
Contestants must use meats provided by the vendor the day of the event.
A minimum of 6 ribs and 1 whole chicken separated must be submitted for judging
Meat will be inspected by a Cook Off / PACE official
A mandatory cooks meeting will be held at 8am the day of the event. Failure to attend this meeting will result in disqualification without reimbursement of entry fee.
Cooks meeting agenda—Cover rules, regulations, setup, health department expectations, sign hold harmless agreements, and receive participant package that will include the meat vouchers.
Contestants will be provided a 10 x 10 space. Contestants must provide their own grilling equipment, tent, seating, etc.. Cat Portable Power will be prove limited 110 volt power to contestants. Sampling and selling to the general public is strictly prohibited. Live animals are not permitted in the event area. Contestants must keep their area clean and sanitary at all times.
It is against Northwoods Shopping Center policy to bring alcoholic beverages onto property. PACE will be on property selling alcoholic and non alcoholic beverages.