Description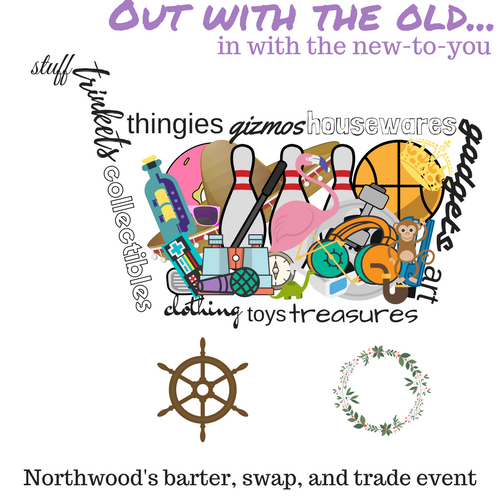 Bring any unwanted items (that you're still proud of) to surrender during any of the designated drop-off times Each item will be inspected and offered a ticket value. If you agree, the items are excanged for tickets, which can then be used to "purchase" fun and exciting trinkets that have been brought by others. Win-Win!
Admission is $5 and can be paid in advance through the link below or at the event. There is no cap to how many items you are allowed to bring. If more than a few, please contact us ahead of time and we can set something up to go through your items.
Just want to shop? That's cool with us too! Tickets can be purchased at the event as well.
Once surrendered for tickets, no items will be returned.
For more info click here or RSVP on facebook for a chance to win the opportunity to come back Sunday and take your pick of anything that remains, for free! (We'll even refund your admission!) Share the event with the hashtag #NVtrades on facebook, twitter, and/or instagram for more chances to win!
Other ways to get in free??
Volunteer to help put items out for an hour or 2
Let us borrow some display items - rolling racks etc for easy shopping