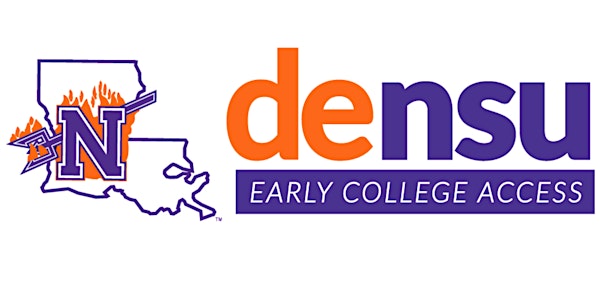 Northwestern State University Dual Enrollment Summit
NSU in partnership with participating high schools is pleased to offer one of the states premier dual enrollment programs.
Date and time
Thursday, March 30 · 7:30 - 11:30am CDT
Location
Northwestern State University 175 Sam Sibley Drive Natchitoches, LA 71497
About this event
Committed to creating and providing learning opportunities, the NSULA Dual Enrollment program boosts over 2000 students each semester enrolled in over 4000 courses!
Northwestern State University in partnership with participating high schools is pleased to offer courses for college credit for selected high school students. In an effort to provide a unique opportunity, 10th, 11th, and 12th grade students can earn college credit while enrolled in courses taught by their high school teachers. Students may also enroll in online courses directly through Northwestern State University.
Whether you are seasoned secondary counselor or new to the deNSU program, this summit will provide practical tools and information to make the deNSU program easier to navigate, but most importantly help your students succeed.
Agenda
7:30 AM - 8:30 AM
Summit Check-In, Networking, and Continental Breakfast
8:30 AM - 8:40 AM
Welcome and Introductions
8:45 AM - 9:00 AM
deNSU Early College Access Testimonies
9:00 AM - 9:30 AM
deNSU Sharepoint Dashboard
9:30 AM - 10:00 AM
IncludED and Course Demo
10:00 AM - 10:20 AM
Fast Forward to an AGS
10:20 AM - 11:00 AM
NSU Academic Department Exhibits and Showcase
11:00 AM - 11:30 AM
Student Success and Retention Panel Discussion
Frequently asked questions
Does every attendee need to registrar for the event?
How many representatives can attend from my school?
Should high school faculty teaching dual enrollment courses attend this event?
Will I be able to take a campus tour?
Will the event be livestreamed or recorded for those who are unable to attend?
Do I need to print and bring a copy of my Eventbrite Registration Ticket?