Description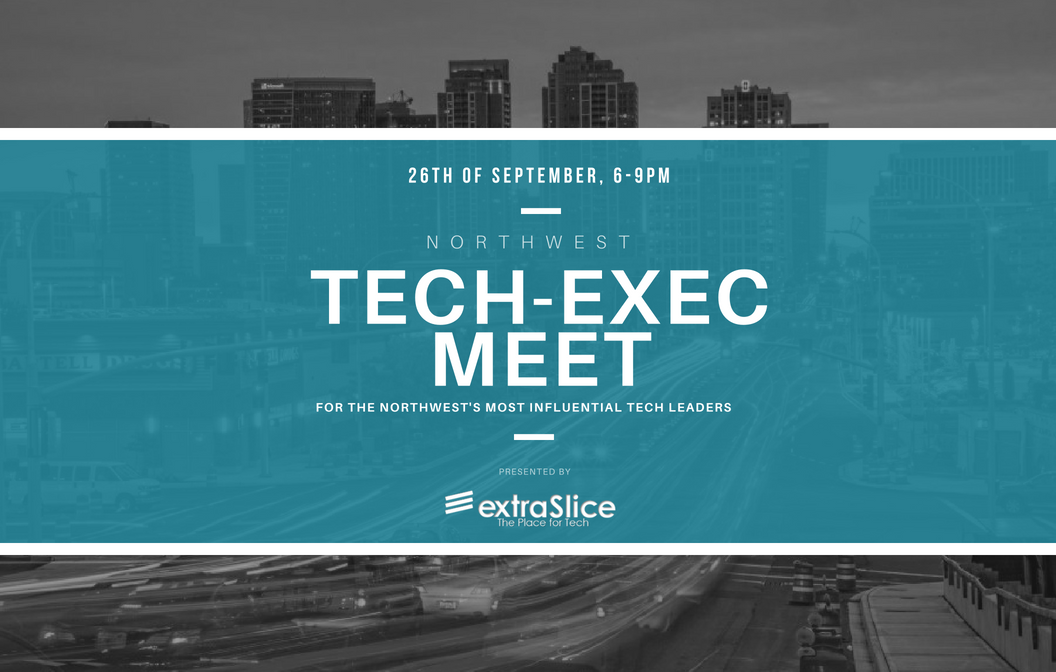 INVITATION ONLY - ENTRY CODE REQUIRED FOR REGISTRATION
If you do not have an entry code, please contact nick@extraslice.com
ABOUT THE EVENT
THE NORTHWEST TECH-EXEC MEET IS A DINNER AND PANEL DISCUSSION WITH TECHNOLOGY AND BUSINESs LEADERS. YOU'LL HAVE TIME TO NETWORK WITH KEY DECISION MAKERS, AND HEAR FROM A PANEL OF TOP TECH EXECUTIVES. THIS YEARS' TOPIC IS GLOBALIZATION, AND THE IMPACT ON TOMORROW'S WORKFORCE.
WHO SHOULD COME
CHAIRMEN & CEO'S, PRESIDENTS, VP'S AND DIRECTORS FROM LEADING TECHNOLOGY COMPANIES.
THIS EVENT IS FREE OF SALES PITCHES AND RECRUITMENT REQUESTS.
WHY ATTEND
TO BUILD YOUR NETWORK, AND CONNECT WITH THE PEOPLE MAKING DECISIONS IN YOUR ECOSYSTEM
WHO YOU'LL MEET
TOP MANAGEMENT OF GREAT GLOBAL TECH COMPANIES (ORACLE, BOEING, AMAZON, MICROSOFT, SALESFORCE, AND MORE); INFLUENCERS, AND DECISION MAKERS FROM YOUR PARTNERS, CUSTOMERS, AND COMPETITION
WHAT YOU'LL TAKE AWAY
NEW CONTACTS, STRONGER RELATIONSHIPS, AND INSIGHTS FROM TOP TECH LEADERS
About extraSlice
extraSlice is an On-Demand workspace and business ecosystem for technology companies, from enterprise to SMB.