Description
Join us for Northwest Parkinson's Foundation's Open House at our NW Headquarters on Mercer Island!
---
DETAILS
Northwest Parkinson's is hosting its OPEN HOUSE on Wednesday, April 8.
Join us for our 2nd annual Parkinson's & Poetry fun, get details about upcoming programs in the Northwest, get more tools for the Walk in May, and meet the NW Parkinson's staff and all-star volunteers!
Wine, non-alcoholic beverages, and appetizers will be available! There is FREE two hour parking available in the surface parking lot.
The OPEN HOUSE starts at 4:30 pm & will wrap up around 6:30 pm.
We hope you can join us!
By registering, you grant Northwest Parkinson's Foundation full permission to use photographs, videotapes, motion pictures, recordings or any other record of this event.
---
April is National Parkinson's Awarneess & National Poetry Month!

This will be the second year that NW Parkinson's facilitates a region-wide, online and support group-driven outreach.

You don't have to consider yourself a poet to benefit from the speech, cognitive, mood, and other benefits that come from the creative engagement of reading, writing, and sharing poetry.

We will be raising awareness of Parkinson's together through creative platforms for people impacted by Parkinson's, including:
A designated Parkinson's & Poetry online website, parkinsons.poetry.blog

A podcast format issued everyday in April, wherein NW Parkinson's staff and community members read and record submitted poems

Workshops led by BetteJane within the Puget Sound area

Support group participation and poem submissions throughout the NW

Readings & a gallery at NW Parkinson's Seattle Open House on Wednesday April 8
Side-effects from poetry
may include: improvements in
speech, cognition, mood, connection, & more.
Contact BetteJane@NWPF.org for more info!
---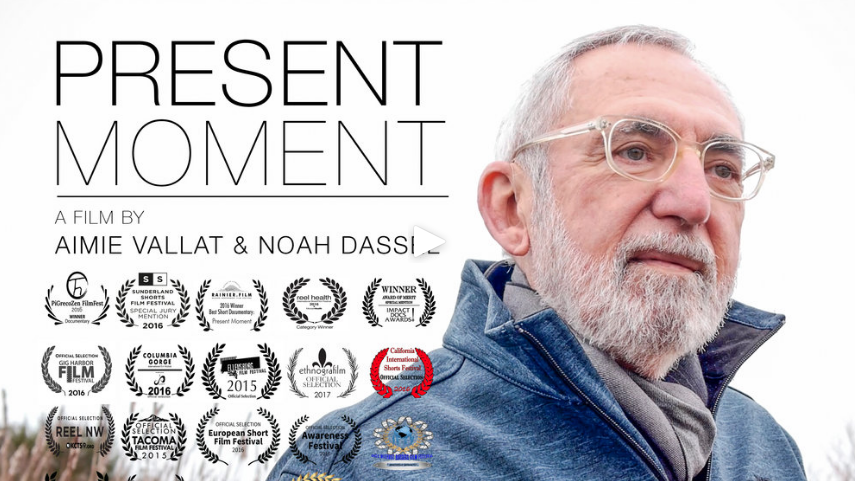 Featuring a reading from his recent book "There is a Lightness in the Telling" by Gary Vallat, poet and NW Parkinson's community member.
Gary and his daughter, Aimie, will also be sharing a special presentation of Present Moment, their award-winning film about Gary and his family's life with Parkinson's.
Includes Q&A with the Vallats!
---
NW Parkinson's in 2019--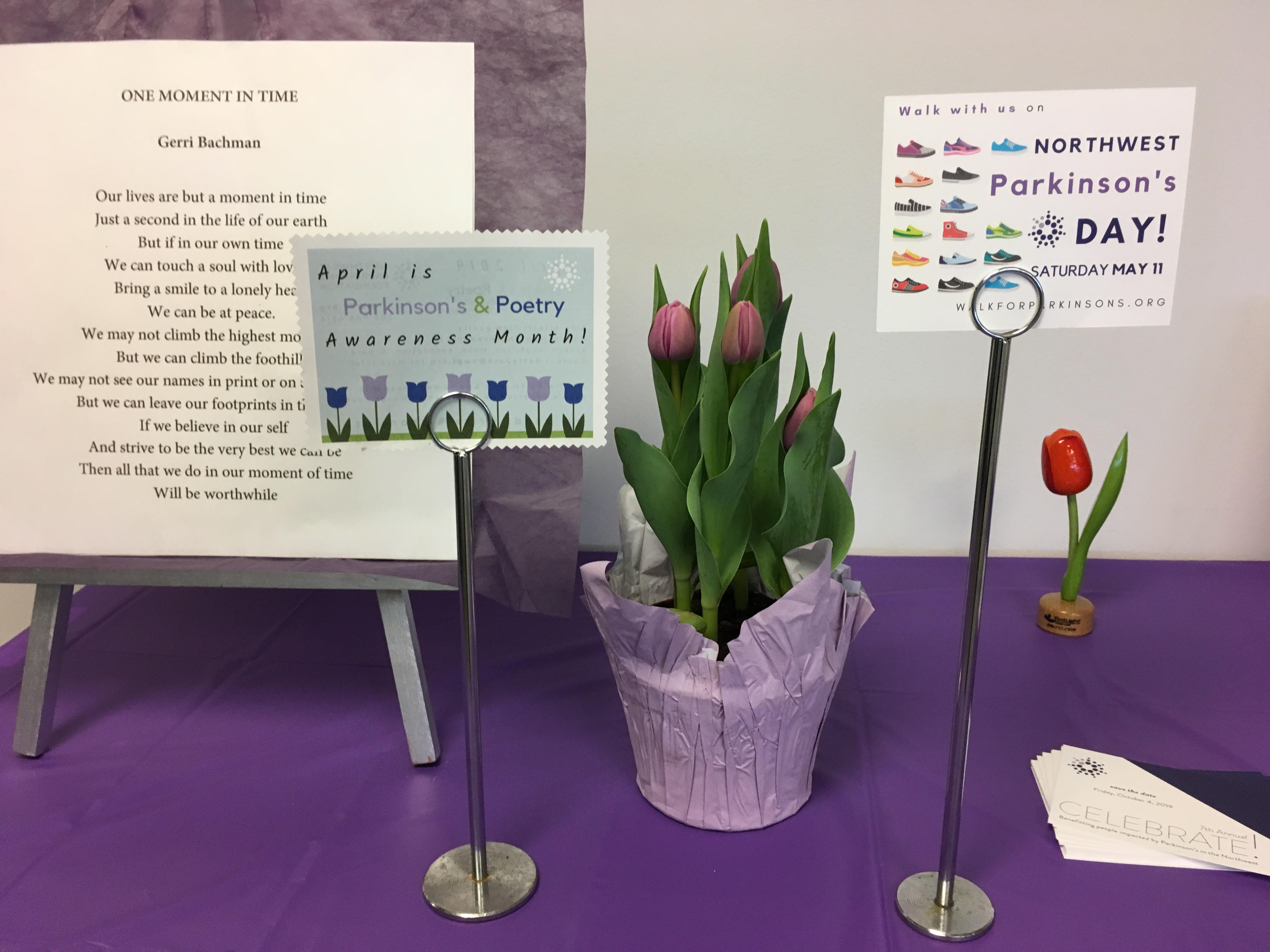 From our 1st Parkinson's & Poetry Awareness month!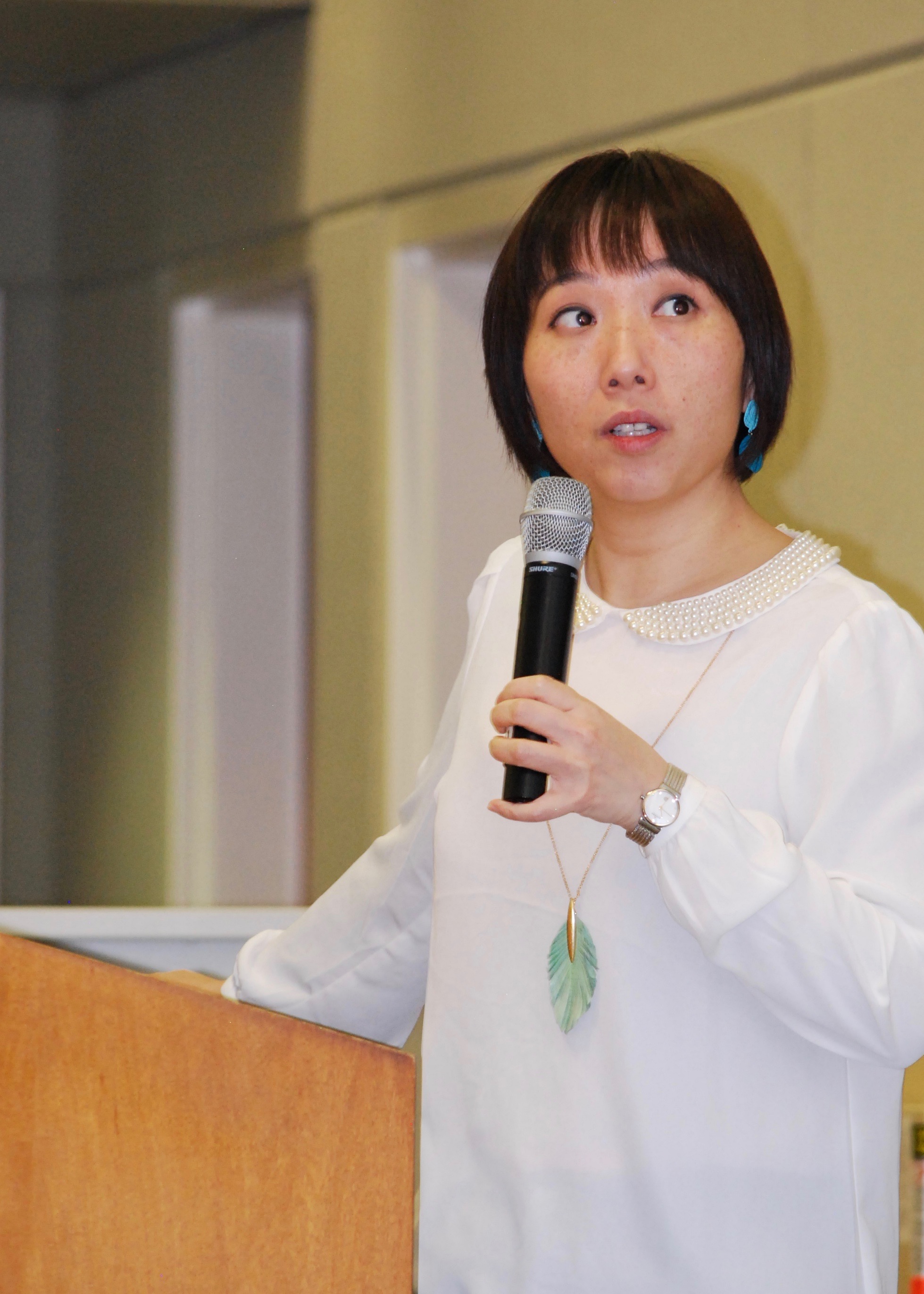 2019 Boise HOPE Conference - Cecile Zhao, MD presenting on a "Practical Approach to Parkinson's Treatment"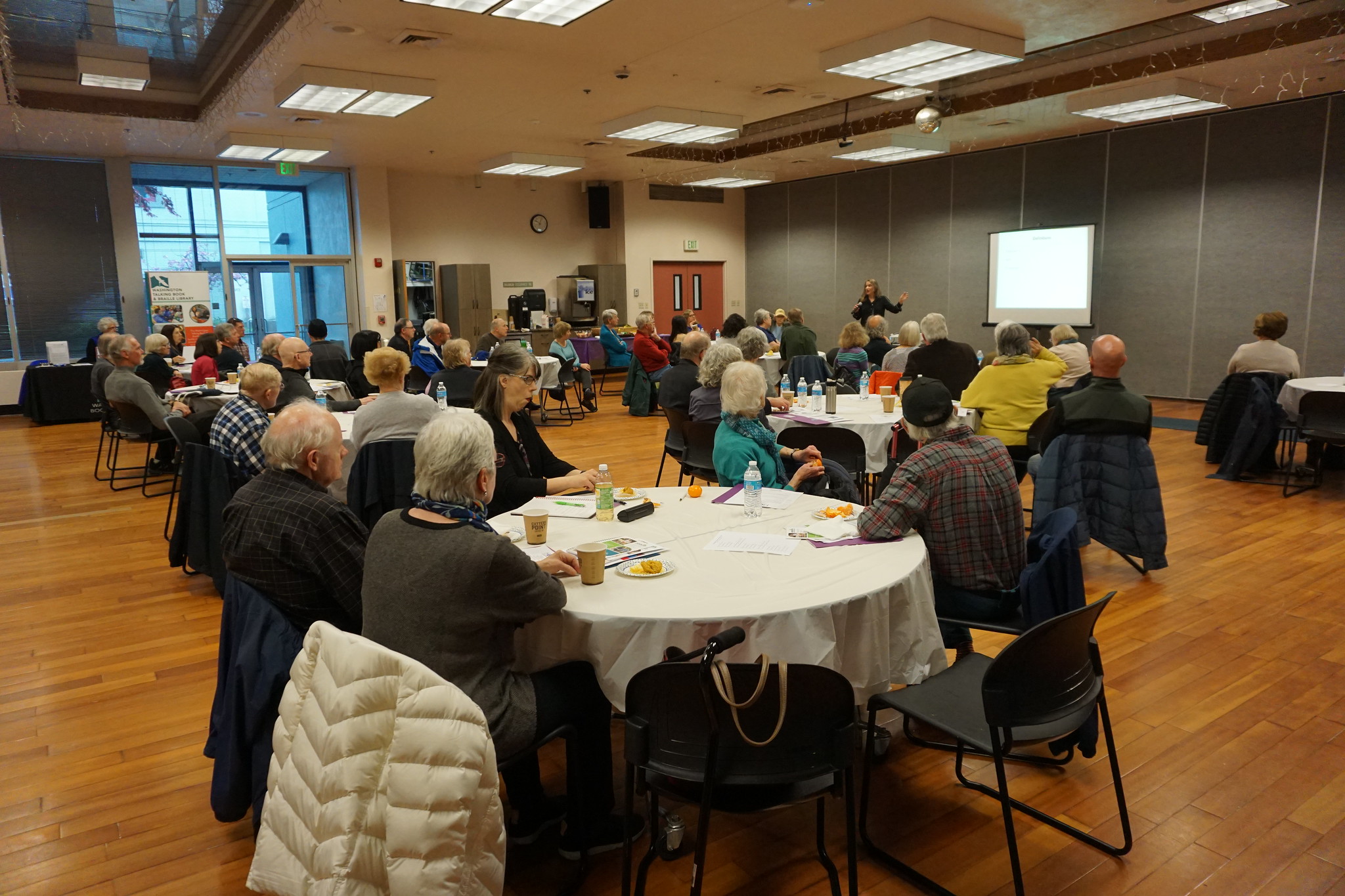 2019 Olympia HOPE Conference - Laurie Mischley, ND presenting on "Is it Possible to Influence the Rate of Progression?"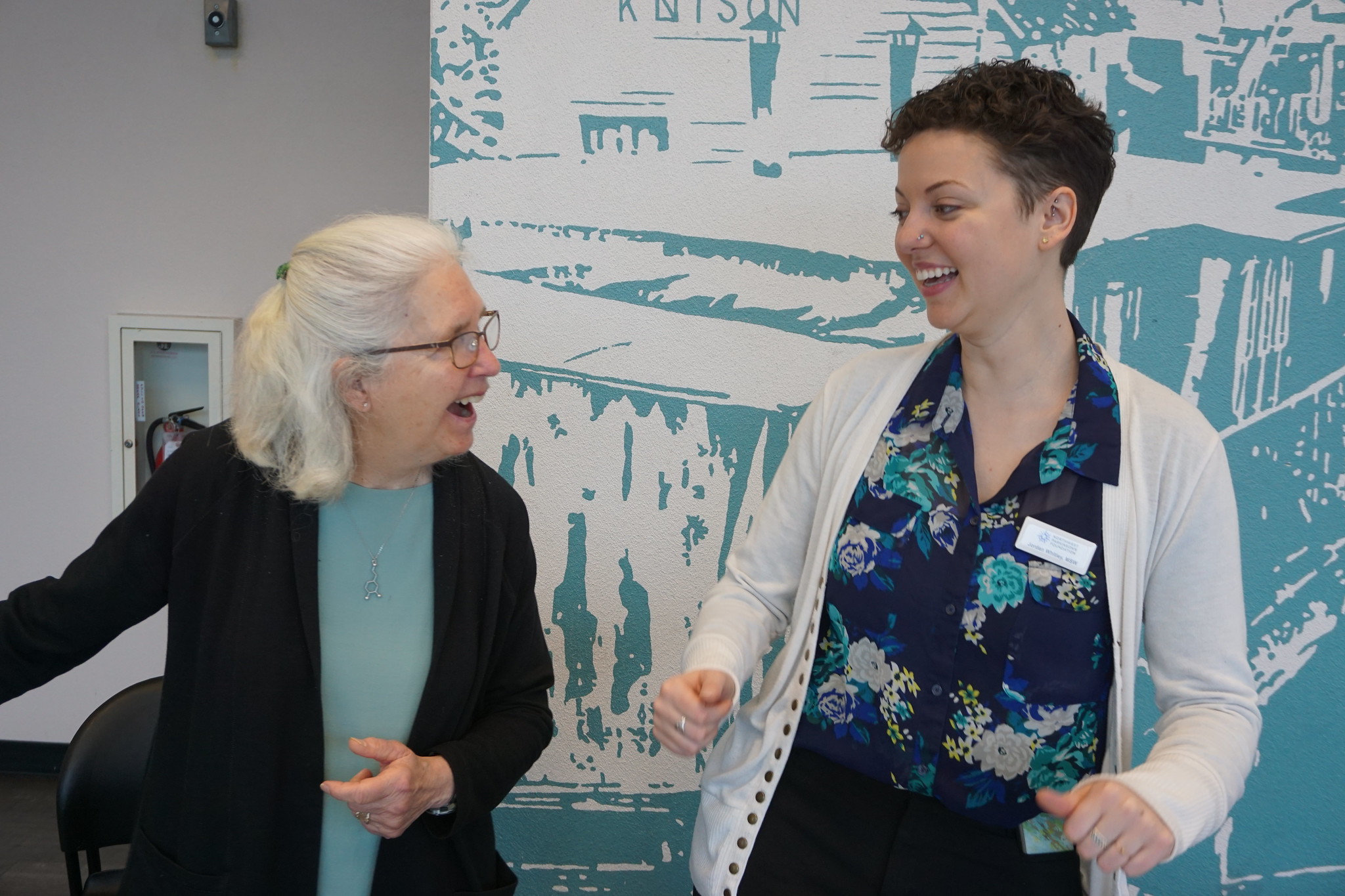 2019 Olympia HOPE Conference - Nan Little, PhD dancing outside the Zumba class w/ NW Parkinson's staff, Jordan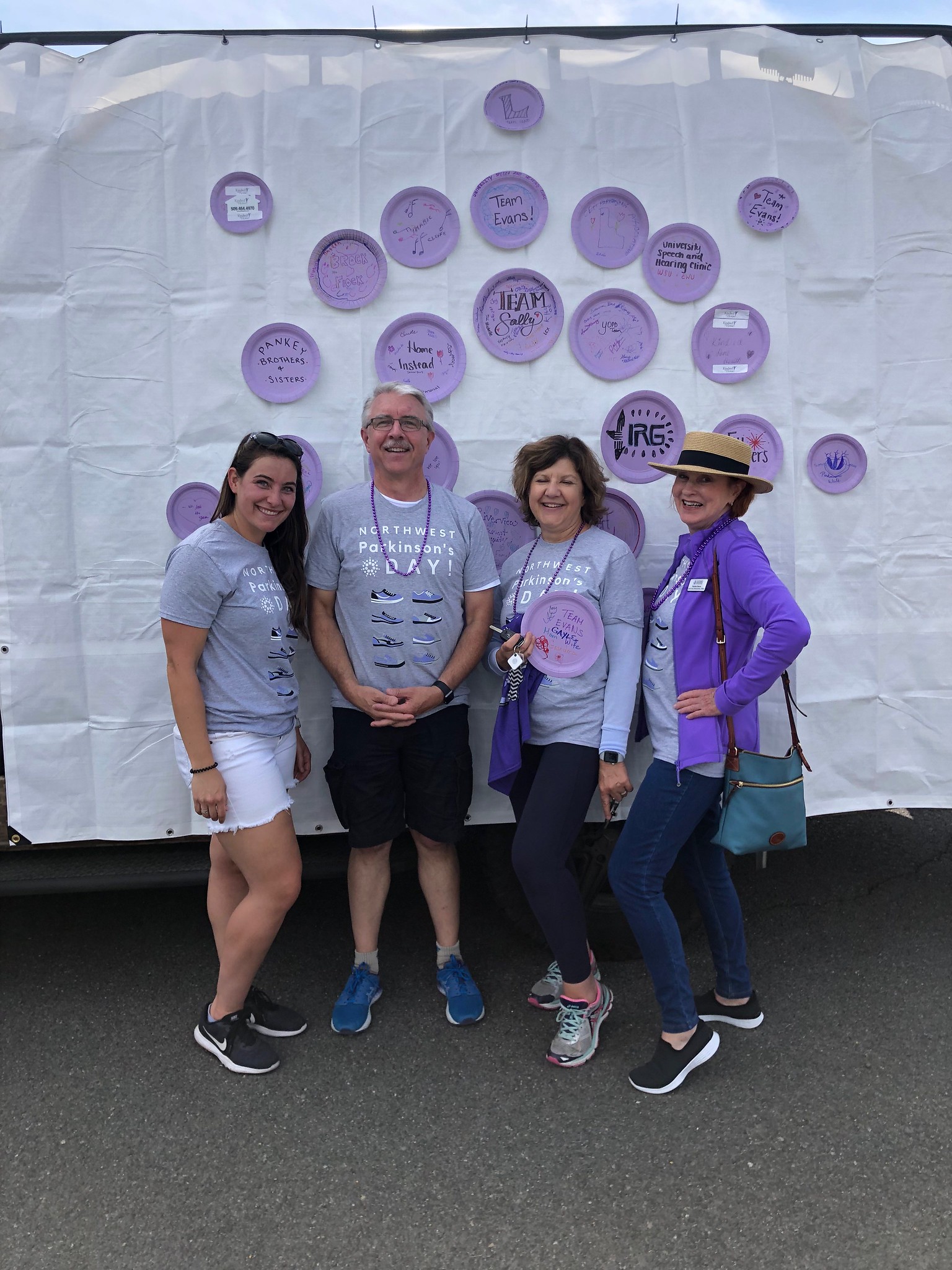 2019 Spokane Walk for Parkinson's - (L to R) NW Parkinson's Regional Director, Halle, NW Parkinson's Board Members, Grove & Doreen, and NW Parkinson's Community Stewardship Officer, Pam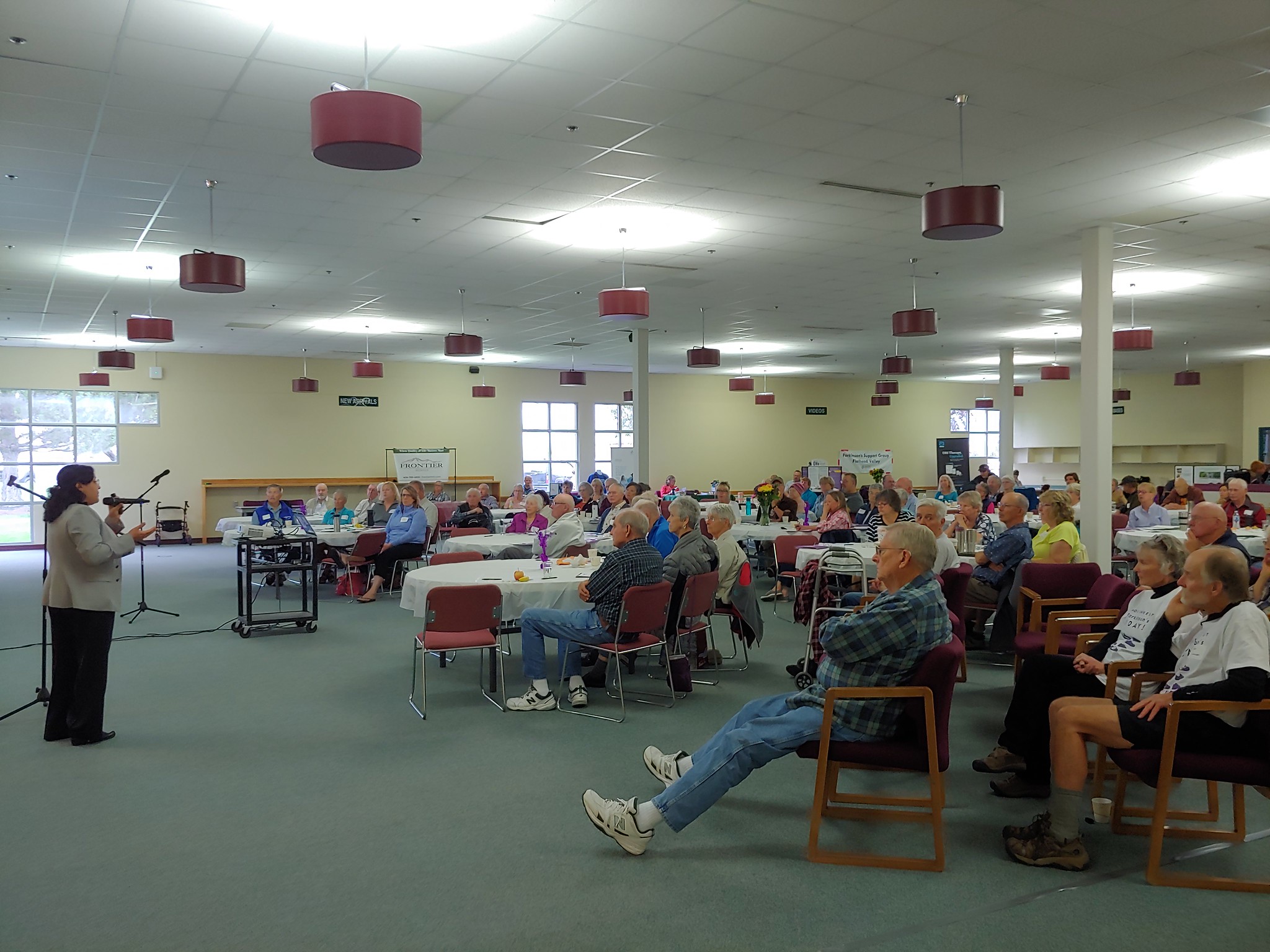 2019 Kalispell HOPE Conference - Pinky Agarwal, MD presenting on "Non-Motor Symptoms & Treatment"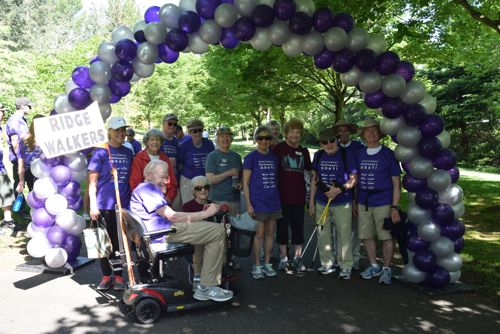 2019 Mercer Island NW Parkinson's Day at Aubrey Davis Park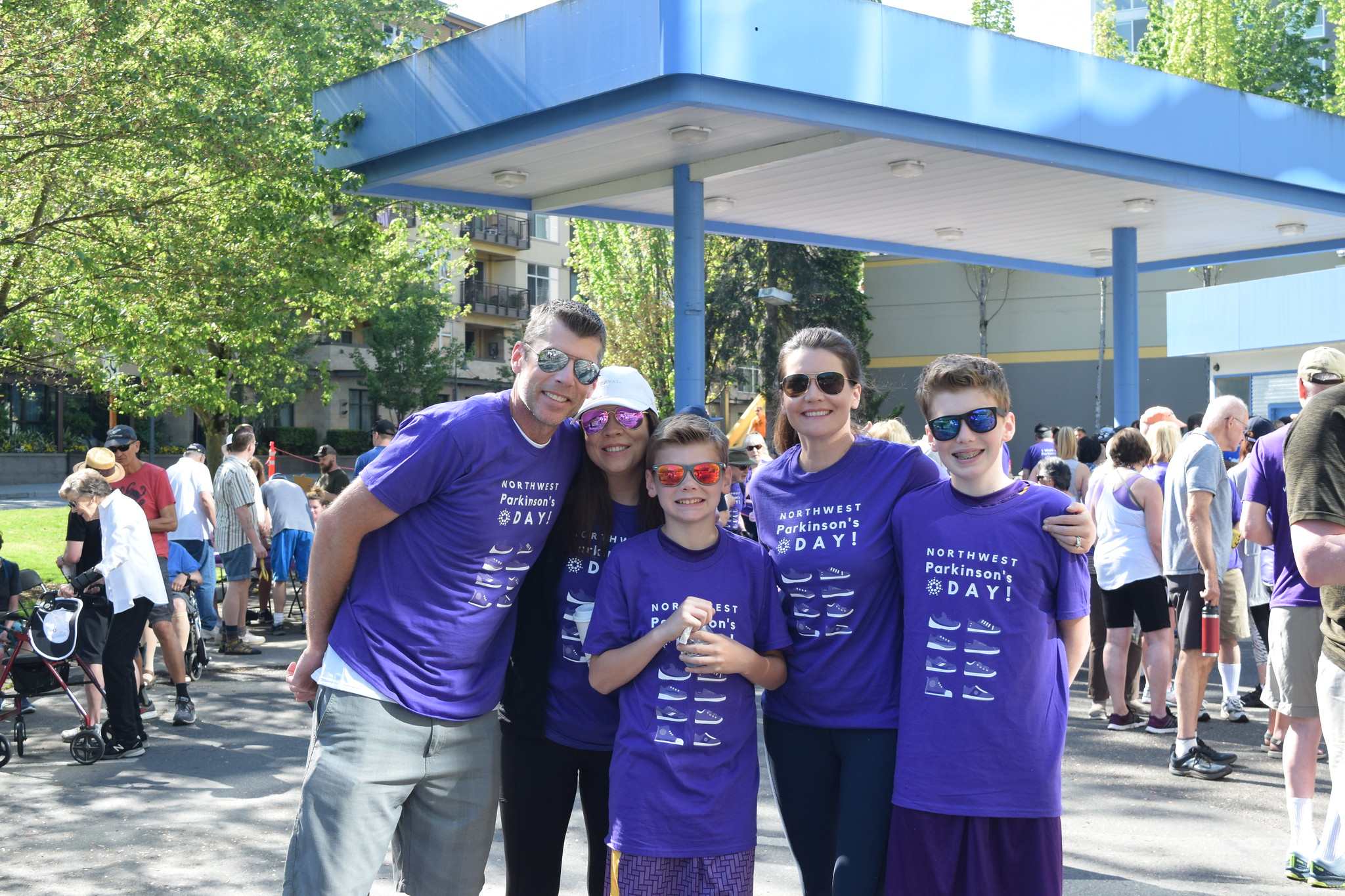 2019 Mercer Island NW Parkinson's Day family advocating for Parkinson's Awareness and HOPE
Have photos you wish to share with Northwest Parkinson's Foundation? Please email Bette Jane: bettejane@nwpf.org