Actions and Detail Panel
Northwest Basin & Range Ecosystem Symposium
Wed, Feb 15, 2017, 8:00 AM – Thu, Feb 16, 2017, 12:30 PM PST
Description
Promoting collaborative and inclusive landscape scale conservation in a changing environment.
Please join us February 15-16, 2017!
The Northwest Basin and Range Synthesis invites locals, scientists, managers, and the public to gather in Lakeview, Oregon for the 2017 Northwest Basin and Range Ecosystem Symposium. The event will include "state of the knowledge" presentations, discussions and activities on topics chosen by the NWBR Synthesis's Steering Committee. On the first evening of the Symposium there will be a poster session, a series of brief presentations, and a keynote.
Symposium Agenda
Panel #1: Wildlife Habitat Connectivity in the NW Basin and Range (Panelists: Phillip Street, UNR, Gail Collins, USFWS, Mark Freese, NDOW, and Jim Strittholt, CBI)
Panel #2: State of the Knowledge Around Changing Patterns of Water Availability on the Landscape. How will people adapt to meet the needs of ecosystems and economies? (Panelists: Dr. Jason Dunham, USGS, Hank Johnson, USGS, Justin Ferrell, Lake County SWCD, Nicole Sullivan, Trout Unlimited, and Jonathan LaMarche, OWR)
Discussion: Challenges and Opportunities of Natural Resource Management at the Landscape Scale
Panel #3: Sage-steppe Habitat Management - assessment, inventorying and monitoring: (Panelists: Dr. Chad Boyd, OSU-ARS, Jeremy Austin, ONDA, John Owens, BLM, Angela Sitz, USFWS, and Travis Miller, BLM)
Panel #4: Juniper, Weeds and Seeds: Lessons from Terrestrial Habitat Restoration in the NW Basin and Range (Panelists: Dr. Kirk Davies, OSU-ARS, Grace Haskins, Lakeview BLM, Lindsay Davies, Burns BLM, and Dr. John Bates, OSU-ARS)

Ignite Session: A series of brief presentations about regional scientific research, findings from recent projects, and collaborative initiatives
Poster Session: Abstract submissions due by December 15, 2016, more details here.
BBQ, Refreshments and Keynote: TBA
Please contact Levi Old with any questions, lold@thegreatbasininstitute.org
Northwest Basin and Range Synthesis Website
Additional Sage Steppe Climate Tools Workshop February 16 - Sign-up Information Here
Sponsors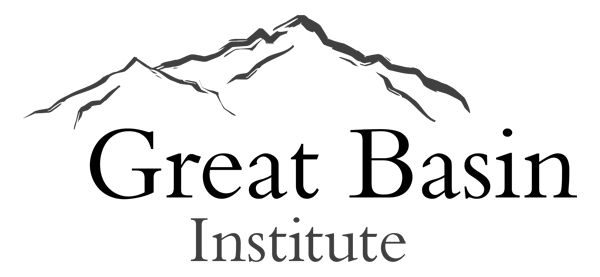 Date and Time
Location
Lakeview Interagency Office & Lakeview Elks Lodge
1301 S G Street
Lakeview, Oregon 97630