About this Event
We are celebrating 15 years of lending and increasing access, independence, and economic opportunity for people with disabilities!
Please join us for an informal evening of community, celebration, and giving.
5:00 p.m.: Cocktail Hour
Heavy appetizers and drinks will be provided.
6:15 p.m.: Award & Presentation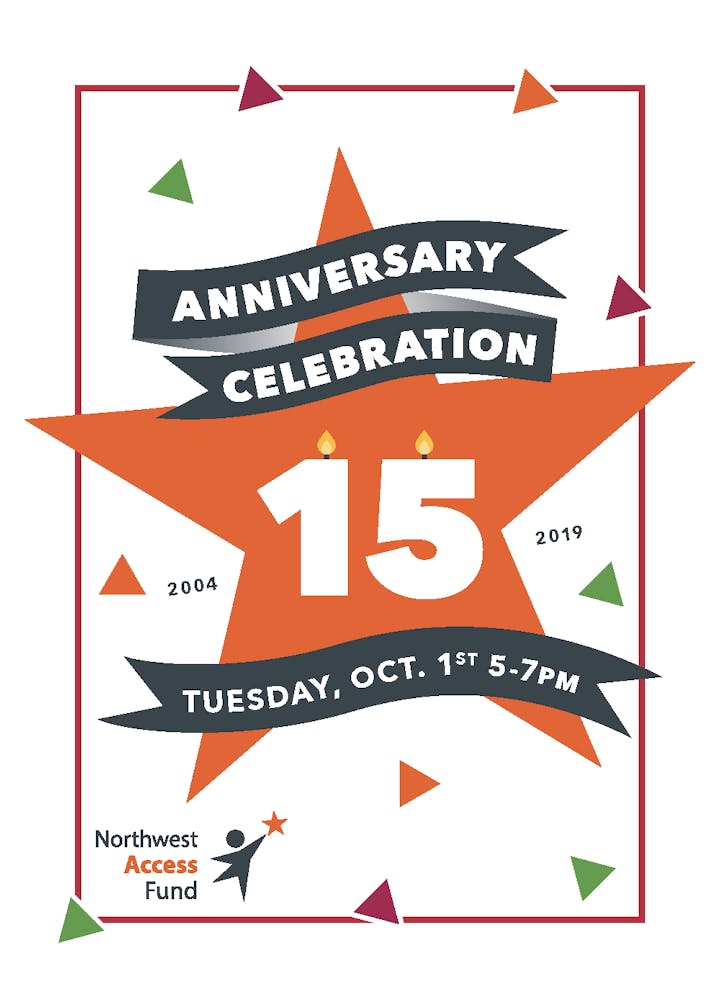 The Anniversary Celebration supports Northwest Access Fund's programs and services, with a suggested donation at the event of $125.
Cost:
The event is free to attend.
Accessibility:
We are committed to making the Anniversary and Awards Celebration as accessible as possible. Please contact us with any questions or concerns.
The building is wheelchair accessible, with ADA-compliant restrooms.
CART services will be provided during the presentation.
ASL interpretation can be requested during ticket checkout.
A temporary hearing loop will be installed in the room.
We strive to keep our events scent-free: please refrain from wearing perfumes or fragrances.
Transportation:
King County Metro bus route 78 stops right in front of the Center for Urban Horticulture on NE 41st Street. Metro bus routes 25, 65, and 75 stop at NE 45th Street and Mary Gates Memorial Drive NE. Route 67 stops at NE 45th and Montlake Boulevard NE.
Parking is available in the lots off 41st street at the Center for Urban Horticulture. Last year, parking filled up requiring guests to park on streets nearby.