Description
Social Sway: The Intersection of Culture, Brands and Tech— A look into social media influencers and innovative ways brands are using influence.
Join us for an Northside Innovation Meetup on Tuesday, January 31st, where we'll be diving into different innovative ways brands are marketing their products. Come learn how some of the hottest startups and top executives are engaging new consumers.
Complimentary dinner, beer and wine will be served!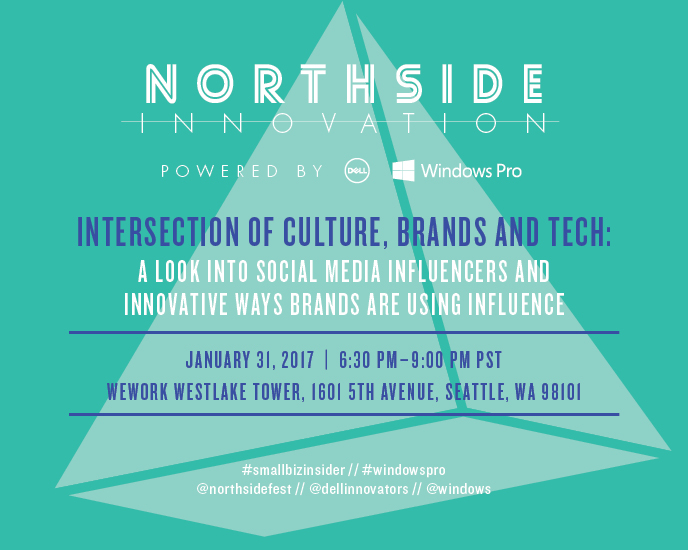 Speakers:
- Lightning Speaker: Mihir Vaidya, VP of Engineering, Experticity; Co-Founder, ReadyPulse, Inc
- Moderator: David Kaufer, Digital Marketing Strategist
- Panelist: Kristina Libby, CEO, Social Works Company
- Panelist: Rob Wolf, Director of Communications, Microsoft Image
- Panelist: Rand Fishkin, Founder, Moz
- Panelist: JJ Davis, VP, Global Communications, Dell
Meet with Dell and Microsoft to learn more about its technology solutions as well as their commitment to supporting and helping small businesses grow.

Schedule:
6:30 - 7:00pm - Grab a beer and mingle
7:00 - 7:45pm - Speakers + Panel Discussion
7:45 - 9:00pm - Dinner, drinks, and networking