Description
Is Venture Capital Dead?
Join us for a Northside Innovation Meetup on Tuesday, May 3rd, for a conversation celebrating small businesses and startups, including the Co-Founder of Avant, one of Chicago's best known "unicorns," currently a nearly $2 billion valuation.
In this conversation, top Chicago VCs and founders will share their knowledge and personal stories on the current state of venture capital in the Windy City. Underperformance from startups in Silicon Valley may have caused valuations to drop and exits more rare, but how are both emerging and profitable companies fairing in Chicago? Is the startup ecosystem seeing a shift bootstrapping with less access to venture capital money? What's the best advice these experts have received for raising capital?
Complimentary dinner from Honey Butter Chicken and beer will be served!
Speakers:
John Sun | Co-founder | Avant
Aaron Dallek | Co-founder & CEO | Opternative
Sonia Nagar | Vice President | Pritzker Group
Patrick Hechinger | Writer | Built In
Graham Gilbert | Co-Founder | Mobile Doorman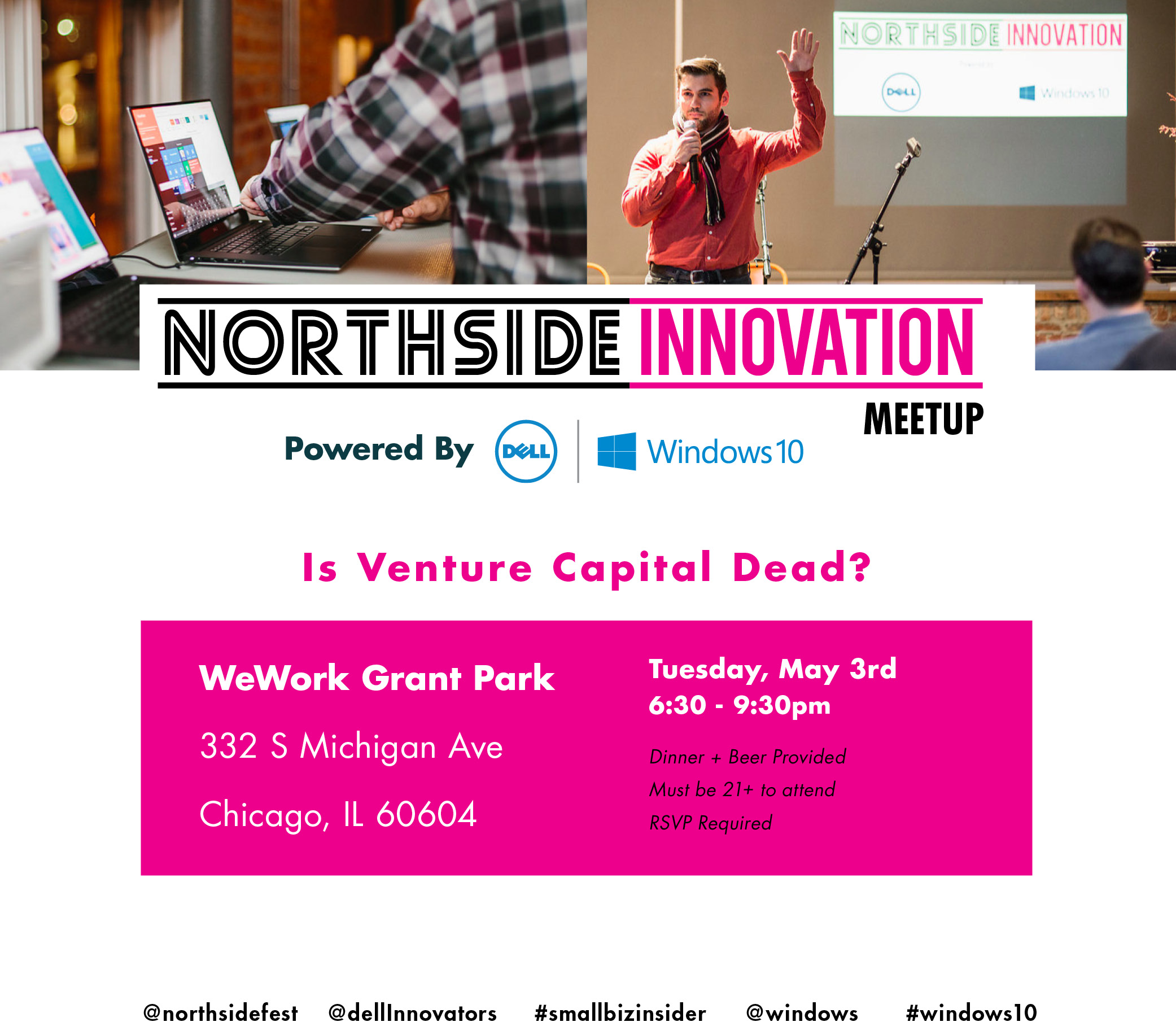 Meet with Dell and Microsoft to learn more about its technology solutions as well as their commitment to supporting and helping small businesses grow.
Complimentary drinks and bites will be served!
Schedule:
6:30 - 7:00 pm - Grab a beer and a seat
7:00 - 8:00pm - Panel discussion
8:00 - 9:30pm - Drinks, food and mingle

WeWork provides small businesses, startups, freelancers, large enterprises, and everyone in between with the workspace, community, and service they need to make a life, not just a living. With weekly events, personalized support, month-to-month flexibility, and access to over 50,000 like-minded creators around the world – WeWork is the perfect place to grow your business. Book your tour here!

Have friends interested in WeWork? The WeWork Refer app makes it easy to refer them and earn 10% of their monthly membership fees for up to one year. (Can't get the app? You can also submit referrals to referrals@wework.com.