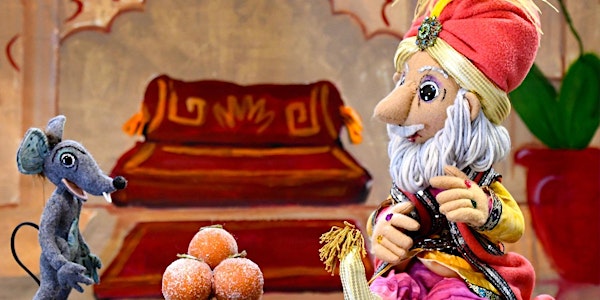 NORTHSIDE Diwali Dhamaka 2019: The King's Problem Puppet Show (For All Ages...
Location
Northside Branch Library
695 Moreland Way
Santa Clara, CA 95054
Description
We are kicking off our Diwali Dhamaka 2019 with a Indian Fairy Tale based on "The Panchatantra." The show features classical and Bollywood music from India.

Our Panchatantra, a talking storbook, tells four tales of wonder and enchantment that teaches young children how to handle problems. They include an honest woodecutter who befriends a Forest Fairy; how Crow & Fox outsmart an evil Serpent; the story of a farmer and his five lazy sons; and how a king who is tormented by mice complicates his problems with a bigger and bigger solution! There is also two comical interludes with a not-so-smart Snake Charmer, and a performing elephant.
For All Ages
This program is sponsored by the Santa Clara City Library Foundation and Friends.
*** A ticket does not guarantee entry to the program if you do not arrive on time. Any leftover seats will be given away to the waitlist after the doors open. Doors will close ten minutes after the event begins or after the event reaches capacity.
*** Your attendance to this program grants permission to the City of Santa Clara to take your photograph and/or your child's photograph for marketing purposes.