Northern Virginia Women's Conference on Reformed Theology - April 7-8, 2017
Sales Have Ended
Ticket sales have ended
Thank You
Sales Have Ended
Ticket sales have ended
Thank You
Description
Register Early, Space is Limited!
Early Bird Registration
April 7-8
NO LITTLE WOMEN: Equipping All Women in the Household of God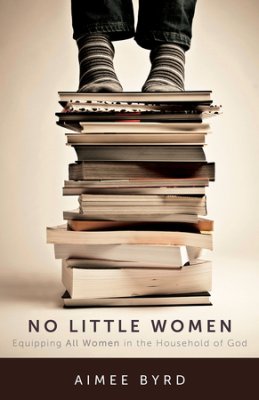 Theme: When warning Timothy about dangerous fake teachers infecting the church, Paul cautions that they target "little women." Who were these women then, and are there still little women in the church today? Have we made any progress in equipping our women to discern truth from error in what they are hearing and reading?
Christ loves his church so much, that he wants all of his church, including the women, to "attain to the unity of the faith and the knowledge of the Son of God." (Eph. 4:13) This is good news! No Little Women aims to diagnose some of the problems plaguing the women in the church and to equip women as necessary allies in the household of God.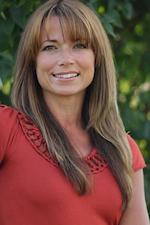 Speaker: Aimee is the author of Housewife Theologian (P&R, 2013), Theological Fitness (P&R, 2015), and No Little Women (2016). She blogs at www.housewifetheologian.com for the Alliance of Confessing Evangelicals. Along with Carl Trueman and Todd Pruitt, Aimee is a co-host of the Alliance podcast The Mortification of Spin.
Schedule:
Friday, April 7, 2017
5:00 p.m. Church doors open - Registration
6:00 p.m. Hymn – Welcome – Introduction for Aimee Byrd
6:15 p.m. Session 1 – Equipping All Women
7:15 p.m. Break
7:30 p.m. Breakout Session 1
8:00 p.m. Hymn – Close program (light refreshments)
8:30 p.m. Church doors close
Saturday, April 8, 2017
8:00 a.m. Church doors open – Registration (continental breakfast)
9:00 a.m. Hymn – Welcome
9:15 a.m. Session 2 – Necessary Allies in Our Current Context
10:15 a.m. Breakout Session 2
10:45 a.m. Break
11:00 a.m. Session 3 – Honing Our Skills as Competent Allies
12:00 p.m. Breakout Session 3
12:30 p.m. Hymn - Close program
1:00 p.m. Church doors close