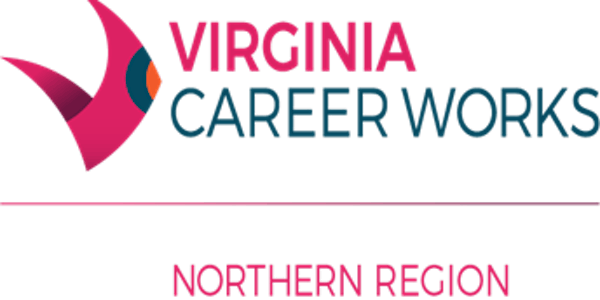 Northern Virginia Virtual Job Fair - Healthcare and Essential Jobs
Please come join us for our Virtual Job Fair! **Please note all employers will be utilizing their own individual platforms to connect**
About this event
Welcome to the Day of the Virtual Job Fair!
FOR LIVE CLICKABLE LINKS TO SPEAK TO EMPLOYERS, VISIT https://www.loudoun.gov/DocumentCenter/View/160468/Employers-Registered-with-links-5-6-2020-final
Virginia Career Works – Northern Region, in partnership with Fairfax County Government and Loudoun County Government, is excited to announce a Virtual Job Fair on May 6th beginning at 10:00 am!
The fair will focus especially on Healthcare positions, with some additional opportunities for essential jobs such as transportation, retail, and facilities services.
Each employer below has their own link to access their company's meeting during the scheduled times.
How does this work?
The overall event will run for 3 hours, starting at 10:00 am and concluding at 1:00 pm. During this time, choose an employer's link to login to their meeting to learn about their company and speak with them. When you are finished, close the meeting and click another link to meet another employer.
How can I prepare?
• Before the event, download Zoom and make a free account to prevent any problems. You can do this at www.zoom.us. Some employers are also using Skype, Teams, and Office HD. Click on the links to test them and download the software ahead of time. Log into the "IT Booth" below if you have trouble.
• Have your resume file ready to send to the employer
• Since you will be on camera, be sure to dress professionally and be in the center of your screen
• Find a quiet place when talking or chatting with employers so you won't be distracted or disturbed
• Research each company website ahead of time to pick which employers you want to visit (company career pages are listed below) and choose some questions to ask about the company
• Fairfax County is committed to nondiscrimination on the basis of disability in all county programs, services and activities. Reasonable accommodations will be provided upon request. For information, call the Fairfax County Department of Family Services at 703-533-5400; 711 VA Relay.
EMPLOYERS (subject to change based on availability):
Check back on here the day before the event for the final employer registration and the latest hyperlinks to connect with the employer.
ADDISON GROUP, DMV Area: Healthcare
Seeking: Medical Assistants, CNAs, RNs, Medical Billing and Coding, Patient Services, Medical Administrative, Healthcare Management, healthcare IT, and more!
Employer ZOOM Link: https://us04web.zoom.us/j/78946675076?pwd=V2t4eW1OZ1B4bVhGcWZRZURWRytvZz09
Password: 9Q0Rg6
Careers page: https://addisongroup.com/job-seekers/find-jobs/ (Note: Not all positions may be listed, but you can see the types of jobs)
CHIMES, Fairfax County: Healthcare
Seeking: Direct Support Professionals (no credential required)
Employer ZOOM Link: https://us02web.zoom.us/j/89106133537
Careers page: https://chimes.org/careers/
CVS HEALTH, DMV Area: Healthcare, Retail
Seeking: Pharmacy Technicians, Pharmacists, Nurse Practitioners, LPNs, Customer Service, Retail Manager Trainees
Unfortunately, this employer was not able to make it today. Please email resumes to: eliza.chappell@vcwnorthern.com. Use subject "CVS Application"
Careers page: https://jobs.cvshealth.com/
DELTA-T GROUP, DMV Area: Healthcare and Mental Health
Seeking: LPN, RN, CNA, Med Techs, TME's, Licensed Clinical Social Workers, Licensed Professional Counselors, Master's Level Social Workers and Counselors, Counseling Program Managers, Residential Counselors, Direct Support Personnel, Case Managers. Bilingual Spanish candidates especially welcome.
Employer ZOOM Link: https://us02web.zoom.us/j/2024305705
Careers page: https://contracts1099.delta-tgroup.com/search/jobs
NEIGHBORHOOD HEALTH VA, Northern VA: Healthcare
Seeking: Medical Assistants, Nursing, Front Desk Rep and Call Center Rep.
Employer OfficeSuite HD Meeting Link: https://meeting.windstream.com/j/1121632613
Careers page: http://neighborhoodhealthva.org/get-involved/
THE FAIRFAX AT BELVOIR WOODS (SUNRISE SENIOR LIVING): Healthcare and More
Seeking: CNA, Housekeeper, Security Staff
Employer Zoom Link: https://bit.ly/3b9n3kC
Password: 2PpZAa
Website: www.thefairfaxretirement.com
Contact for Resumes: thefairfax.hrm@sunriseseniorliving.com
TALL OAKS ASSISTED LIVING, Reston VA: Healthcare
Seeking: CNAs, RN's
Please send resumes for positions above to gdamiano@talloaksal.com
LOUDOUN COUNTY PUBLIC SCHOOLS: Transportation
Seeking: Bus Drivers
ZOOM Link: https://us02web.zoom.us/j/87988149834?pwd=bjlSa2J1OGJ3RC9YWlUvRkdiRXNidz09
Password: 1tKR8m
Careers Page: shorturl.at/rxEI0
GREENSPRING ASSISTED LIVING, Springfield VA: Healthcare
Seeking: CNA, Medication Aide/CNA, Caregivers (no license needed)
Employer ZOOM Link: https://us02web.zoom.us/j/89650498960?pwd=SVo5bzQxMFBQRG51WDRmTDZmbUpUQT09Meeting ID: 896 5049 8960
Password: 7GMsfX
Careers Page: https://jobs.ericksonliving.com/
SUNRISE AT COUNTRYSIDE (SUNRISE SENIOR LIVING – Potomac Falls): Healthcare
Seeking: PCA, HHA and CNA (no experience necessary – willing to train)
Employer TEAMS Meeting Link: https://tinyurl.com/ybarez88 (uses TEAMS Meeting platform. Click the link, you can click the white button labeled "Join from Web Browser Instead" to continue without downloading)
Careers Page: https://www.sunriseseniorliving.com/careers.aspx
MOON RIVER SENIOR CARE, Ashburn, VA: Healthcare
Seeking: CNAs, Home Health Aids - Ask about our training program!
Employer ZOOM Link: (Offering informational sessions at 10, 10:30, 11, 11:30, 12 and 12:30.) https://us02web.zoom.us/j/87190216459?pwd=OXFncVZKQlI0VGtsVGJaY0hKRnhRZz09
Careers Page: https://moonriverseniorcare.com/career-training/
TRIBUTE AT ONE LOUDOUN, Ashburn, VA: Healthcare
Seeking: Certified Nursing Assistants, Caretakers, and many more!
Employer Platform Link: https://us02web.zoom.us/j/88675791939
Careers Page: https://thrivesl.com/careers-with-thrive/
JOB FAIR HELP ROOMS
Need Help? Troubleshooting? Missed an employer? Not sure what to do in an Employer's room? We are here to help!
Virginia Career Works Virtual Job Fair Event Assistance - Room Link: https://zoom.us/j/5668970089 Password: JobF@ir06 (If prompts for it)
Virginia Career Works Northern - Employment Services Information
From 10am – 1pm a representative from the Workforce Centers will be available for live chat about free employment services. Learn more about services here: https://vcwnorthern.com/events/
Room Link: https://vccs.zoom.us/j/8561875824