Description
It is Spring and we are over FOUR YEARS Strong!
Calling...
Seasoned Smart n' Savvy businesswomen
Small Business Owners with 3+ years experience
Entrepreneurs
Community Leaders
Movers and Shakers seeking to grow and get MORE done!
Our carefully selected speakers deliver!
GUESTS like YOU receive practical strategies, tools, and techniques.
There's plenty of time for Q&A during the sessions and we ask our speakers to stay for the entire day so that you can interact with them on breaks and at lunch.
Year after year, we have repeat attendees who get so much out of the conference, they make it a 'must do' on their calendar. Many of our attendees have gone on to become speakers at later conferences.
Network with and Learn from successful women business owners
There are very few conferences where you have a chance to interact with like-minded female business owners, get practical advice and strategies to grow your business and be inspired and energized by women who have 'been there and done that'! They've experienced the highs and lows of creating a thriving business and they will share them with you.
Find your next client, joint venture partner or service provider
But it's not all business. We'll pause throughout the day to raffle off some give-aways. You'll be able to make connections with the other attendees during breaks and at our networking lunch. Many attendees have found joint venture partners, suppliers or clients. Others have built strong friendships.
A unique part of our conference is the Open Discussion session. Many times when you attend a conference, you take a lot of notes but aren't able to put them into action when you get back to the daily routine. We help you identify major takeaways and actions you can commit to taking as soon as you get home. Some of our attendees have even taken action before leaving the room!
Bridge the Gap!
The theme for the 2019 Spring Conference is "Bridge The Gap"! Over the last decade, a large majority (78%) of new businesses created by women are owned by women of color. According to American Express, the gap is widening between the average revenue for businesses owned by women of color and those owned by non-minority women.

NO FAKE NEWS!
We are the real deal.
Committed to the growth and development of your business, our up close round table approach is a one of a kind event.
Are you ready to shift your business into high gear?
What are you waiting for? Reserve your seat now! You'll be glad you did.


Continental Breakfast and Lunch included!
Our Speakers: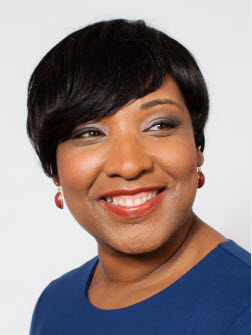 Precious L. Willams, CEO of Perfect Pitches By Precious
The "Wow" Factor: How to Attract Media in 5 Simple Ways
Ever wonder why some brands get great media interest and press while yours does not? Better yet, do you have a great business that no one knows about it? Or have you been pitching yourself to different media outlets and getting nowhere? Get ready to learn the secret to #slayingallcompetition and getting the maximum media exposure you need and want!
A 13-time local and national business elevator pitch champion and former lawyer, Williams has been featured on top television shows and publications for her pitching and branding skills. She was featured in ABC's "Shark Tank," CNN, MSNBC, Wall Street Journal as well as several others.
---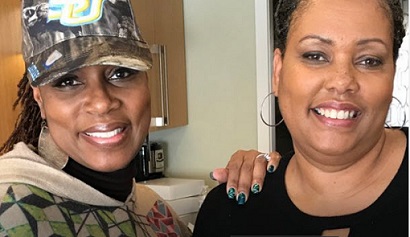 Jaqi Wright and Nikki Howard, Owners of The Furlough Cheesecake

Furloughed: Taking Something Sour and & Making Something Sweet
Severely impacted by the current government shutdown and desperate to figure out how to make ends meet without their paychecks, two sisters Jaqi Wright (left) and Nikki Howard (right), from two different federal agencies were forced to step out on Faith to support their families and prevent the bottom from falling out.
Jaqi and Nikki will share their story of how they turned the longest government furlough into a business opportunity including getting a $20K order from Ellen DeGeneres and Cheerios!
---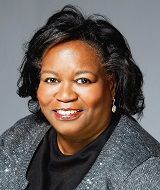 Linda Griffin, CEO of Grass Roots Marketing Systems, LLC.
How to Sell Anything by Telling Great Stories
Did you know our brains are hard-wired to learn from stories? Some of your very first memories are probably of your parents reading story books or telling family stories. Storytelling has become the secret weapon in building brand loyalty for your business. Stories build an emotional connection. Believe it or not, people are willing to pay more money for your product or service when you build a story around it. Learn how to create a story that sells even if you think your product is boring!

Linda is the author of two books, Maximum Occupancy and Book Smart. She helps her clients write books that teach or inspire and use those books to generate business. She holds a B.S. in Mathematics and an M.B.A and has written featured articles in publications and websites such as Excelle, Business 2 Community, Northern Virginia Woman, Proview. Linda is a sought after keynote speaker and workshop presenter for groups such as The Professional Association of Innkeepers, Virginia Women's Business Conference, Virginia Local Marketing Expo, and The Kentucky Bed and Breakfast Association.

---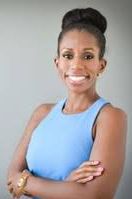 Shayla Cornick, Chief Happiness Officer of CYCLED!
Great Customer Service Is Not Enough
During this working session, participants will explore the differences between great customer service and an impactful customer experience. Participants will learn 5 essential components for creating and implementing a customer experience strategy to attract new customers and retain existing customers.
Dr. Shayla Cornick is an educator, researcher, and entrepreneur. She has a strong passion for fitness and education, and an unyielding desire to help others discover their best and be their best.
Dr. Cornick is the owner of CYCLED!, an upscale boutique, indoor cycling studio with locations in Downtown Silver Spring, Maryland and the Takoma Park neighborhood of Washington, DC. She found her passion in fitness over 13 years ago, and opening CYCLED! has undoubtedly allowed her to combine her love for cycling and helping others. As a Spinning and Barre certified instructor, Dr. Cornick has devoted her life to fitness not only because of the benefits she has personally received, but also to motivate, empower and support others on their journey towards healthier, happier lifestyles.
Dr. Cornick was born and raised in Atlanta, Georgia and is truly a lifelong learner. She holds a Bachelor of Science degree in Mathematics from Spelman College, a Bachelor of Science degree in Engineering from Georgia Institute of Technology, and a Doctorate of Education from George Washington University.
---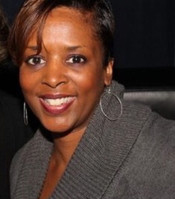 Adrienne Freeland,

Service Delivery Manager, Healthcare at Iron Bow Technologies
Collaboration - The Game Changer
Adrienne's corporate experience has taught her the importance of collaboration in business and she will share her strategies for how business owners can grow and thrive through collaborations.
Adrienne Freeland has over 29 years of Information Technology and Management experience. She launched her IT career and love for Business in the federal government where she worked for 10 years as a federal employee. There she ultimately became Acting Branch Chief of Telecommunication before leaving to work for large companies like Booz Allen Hamilton and Unisys Corporation. Her tenure at Booz Allen Hamilton and Unisys Corporation not only expanded her technical capabilities and gave her Executive level opportunities, but enhanced her business acumen. Currently, Adrienne is the Service Delivery Manager for HealthCare Solutions for Iron Bow Technologies, a small IT company.
Over the years, Adrienne has been a Mary Kay Consultant, a Franchise Consultant, owner of (2) 'Just Dogs Gourmet' Franchises, owner of 'Reiki by Adrienne' and CEO of Triple Arrow.
She has a Master of Science in Business Administration from Strayer University and a Bachelor of Science in Computer Information Systems from Strayer College.
---
Photos from the September 2018 Conference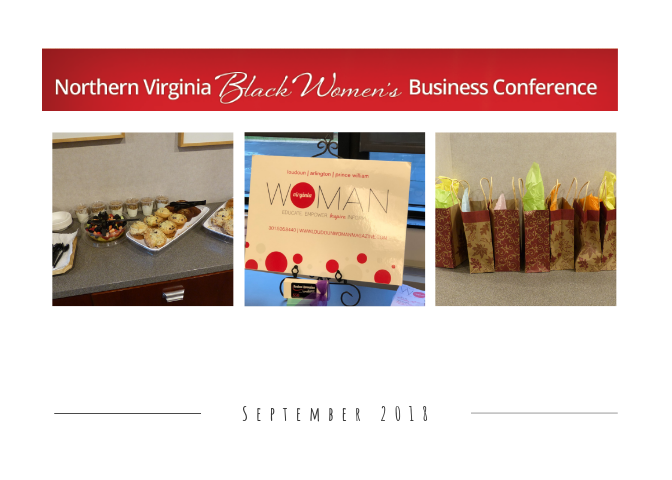 ---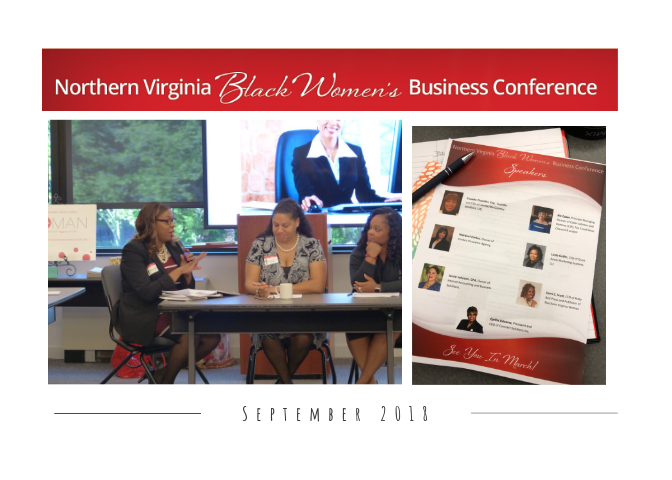 ---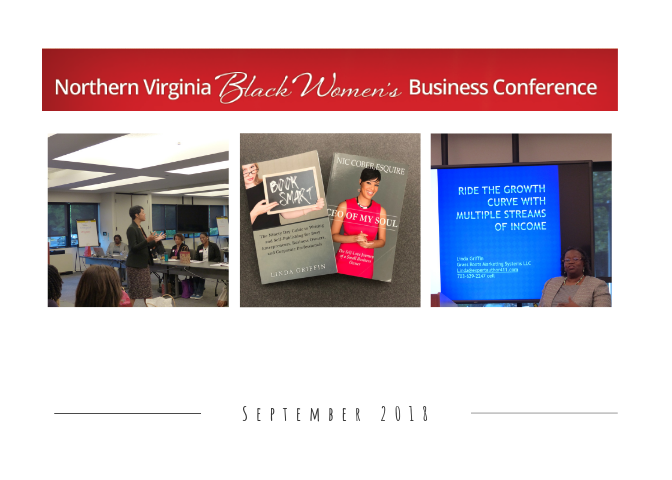 ---