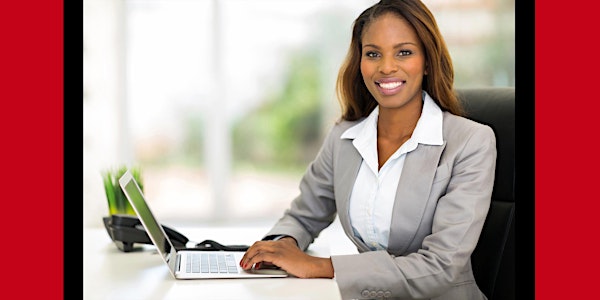 Northern Virginia Black Women's Business Conference Fall 2019
When and where
Date and time
Friday, September 27, 2019 · 9am - 3pm EDT
Location
1801 Alexander Bell Dr ASCE Bechtel Conference Center Reston, VA 20191
Description
Conference Theme: Grow Girl, Grow! Smart Strategies for Business Builders
Reid Hoffman, co-founder of LinkedIn says that "An entrepreneur is someone who will jump off a cliff and assemble an airplane on the way down." But for black women entrepreneurs, Dell Gines adds, "they do it with only a toothpick and a napkin." Our businesses tend to stay small and don't scale. Despite the odds, Black female founders like Natale Cofield whose business started as a lecture series for entrepreneurial women of color and Tiffany Aliche who runs the Budgetnista and the Live Richer academy have built thriving businesses.
Our powerful lineup up speakers have experienced the drawbacks and challenges and will inspire you to stop waiting and go for the success you've earned!
Calling...
Seasoned Smart n' Savvy businesswomen
Small Business Owners with 3+ years experience
Entrepreneurs
Community Leaders
Movers and Shakers seeking to grow and get MORE done!
Our carefully selected speakers deliver!
GUESTS like YOU receive practical strategies, tools, and techniques.
There's plenty of time for Q&A during the sessions and we ask our speakers to stay for the entire day so that you can interact with them on breaks and at lunch.
Year after year, we have repeat attendees who get so much out of the conference, they make it a 'must do' on their calendar.
Find your next client, joint venture partner or service provider
It's not all business. We'll pause throughout the day to raffle off some give-aways. You'll be able to make connections with the other attendees during breaks and at our networking lunch. Many attendees have found joint venture partners, suppliers or clients. Others have built strong friendships.
NO FAKE NEWS!
We are the real deal.
Committed to the growth and development of your business, our up close round table approach is a one of a kind event.
Are you ready to shift your business into high gear?
What are you waiting for? Reserve your seat now! You'll be glad you did.
Continental Breakfast and Lunch included!
---


Our Speakers: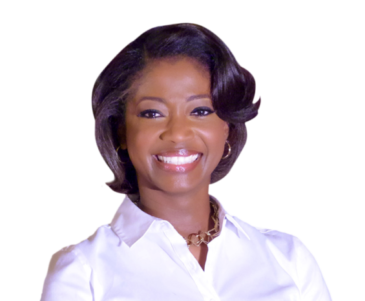 Anita Washington, M.Ed. & M.B.A, Host of That Anita Live TV Show
Is Your Past A Glass Ceiling To Your Business Growth?
Learn how to identify the events in your past that created limiting beliefs and behaviors that block your current success. Learn how to stop negative self-talk from sabotaging your business growth. Learn how to turn self-doubt into motivation that multiplies income.
Anita Washington, M.Ed. & M.B.A., is the host of the TV show, That Anita Live and The Emotional Happiness Podcast which provides a platform for women to learn, laugh and more importantly heal emotionally by learning from the challenges and successes of others. Anita's speak-to-teach style coaches others on how to launch and grow their own digital platforms to create media that consistently markets their small business and builds community. Anita's latest book is titled, Family Is Not Everything: How To Minimize Their Mess, Maximize Your Happiness and Enjoy Emotional Baggage Breakthroughs. It shows women how to beat emotional baggage using the affirmations, activities and techniques in the 7-Step Method.
A former school and community agency counselor and creator of the 7-Step Method, Anita has helped guide people from the ages of eleven to fifty through their own life issues, personal transformations, and professional endeavors. You can find Anita by visiting her website ThatAnitaLive.com or on Facebook, Twitter, and Instagram at ThatAnitaLive.
---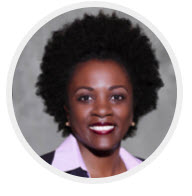 Valeria Lassiter,

CEO, Lassiter & Associates LLC.



Yes, You Can! Scaling Your Professional Services Business
When you're a staff of one, how do you take on more business without overextending yourself? How do you balance the need to hire more staff without making a long term commitment to payroll and human resources? Ms. Lassiter has designed an implemented a unique hybrid strategy to grow her business and will share the keys to scaling a professional services business. Each participant will receive a tool to help them apply her techniques in their business.
Valeria Lassiter has successfully led Lassiter & Associates, LLC for more than fifteen years. The national firm specializes in strategic partnerships and communications for the nonprofit and for-profit sectors. She is known in the industry as a top results-oriented strategist who designs and manages development plans that advance relationships and grow revenue. She has applied her analytical skills and considerable energies to multi-million dollar fundraising campaigns.
Valeria also has worked in government public affairs, in community and faith-based organizations, and in corporate philanthropy for a Fortune 500 company. Since 2003, Valeria has served as lead instructor for resource development with the Georgetown University Executive Nonprofit Management Certificate Program. For the past three years, she has served as one the lead trainers and coaches for the JPMorgan and Prosperity Now National Program for Building High Impact Nonprofits Lead by Leaders of Color Fellowship. Valeria has trained and coached over 2000 nonprofit leaders and boards of various sizes and complexities.
Valeria holds a bachelor's degree in communications from East Carolina University, a master's of divinity from Colgate Rochester Divinity School, and an MBA from Babson College. She is a graduate of Leadership Montgomery, Maryland, a member of the Board of Directors for the National Education Association (NEA) Foundation, and a member of the East Carolina University Foundation Board of Directors.
---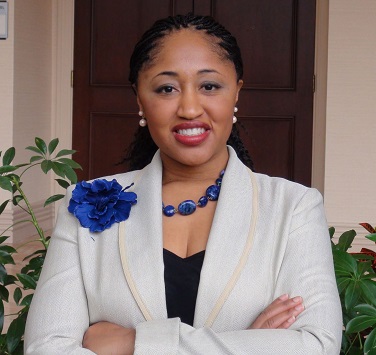 Krysta Nicole Jones, Founder, Vote Lead Impact
Using the Blue and Red to Get Your Green
Do you avoid politics because you don't want to alienate your customers? Are you unsure of how to use your elected officials to advance your business goals? Krysta Jones will help you create an advocacy framework to increase your bottom line and make meaningful changes in your community.
You will learn: Why it's important for business owners to have your voice heard, How to develop a personal and organizational advocacy strategy as a business owner, and How to utilize organizations and associations to grow your business.
Krysta Jones has committed her life to public service, developing leaders and changing lives. Named one of Leadership Arlington's Top 40 Under 40, she was also featured in Ebony Magazine as a "Hero Next Door". She is widely sought for her expertise in advocacy, politics, civic engagement, and women's rights issues.

In 2006, Krysta identified a need and founded Vote Lead Impact (formerly known as Virginia Leadership Institute, Inc.), which has trained over 400 Black future political candidates and leaders. She successfully represented two associations for eight years as a registered lobbyist, advocating for women's and socio-economic status issues.

Krysta has served as the Director of Outreach for two Members of Congress and a local elected official. She has served in leadership roles for several local, state and national organizations.

Krysta hosts her own show, "A Seat at the Table" on Arlington Independent Media, and is an author of an interactive how-to guide by the same name. She is a graduate of the Sorensen Institute of Political Leadership and the Women's Campaign School at Yale.
---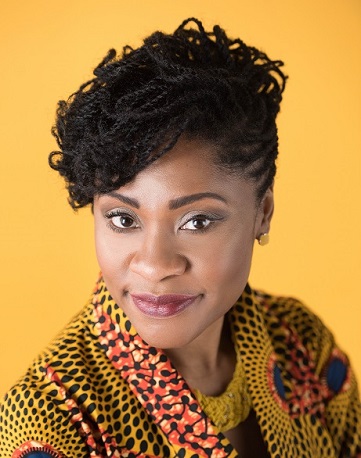 Johnette Ruffner-Ceaser, Founder and CEO, Liberated Expressions, LLC.
How to Be a Better Financial Partner with my Spouse/Significant Other
Being a businesswoman, entrepreneur, community leader, etc. and WIFE isn't easy, especially when it comes to finances! During this real-talk session, Dr. Ruffner-Ceaser will provide tips on "How to Be a Better Financial Partner with Your Spouse/Significant Other." She will discuss:


Faith vs. Strategy

How financial strain can impact intimacy

Acknowledging that you are a part of the problem
Dr. Johnette Ruffner-Ceaser, Founder & CEO of Liberated Expressions, LLC. Is a seasoned professional with leadership experience managing local and nationally recognized education programs. Her passion is helping individuals leverage their gifts, talents, expertise, and voice to obtain professional freedom. Dr. Ruffner-Ceaser is the author of the children's book When the Bow Breaks. She earned a Doctorate of Education in Education Policy and Leadership Studies at the University of Maryland College Park. Find out more at liberated-expressions.com
---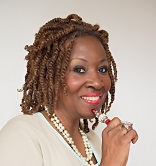 Dorri C. Scott, MSW, EXEC MBA,

Business Owner - Publisher – Educator – Author – Marketing Brand Strategist
When West meets East: The Wherewithal, Wonder and How-to For Building a Global Brand
Capitalizing on her success in the United States, Dorri has expanded her influence and brand internationally working with a private international college preparatory school with clients in China, Budapest, Nairobi Kenya, South Korea, and Viet Nam. Dorri will share how she attracted and successfully won business in a country known for its suspicion of Westerners.
Dorri C. Scott is an inspiring business owner and communications/media expert with a heart for education, its power to change lives, entrepreneurship and business matters.
An Educator and Business Owner, she is the Acting Chief Operations Officer at a world premiere private international college preparatory school. The private K-12 schools (100m) serve students and their families in Shanghai, Beijing, Budapest, Nairobi Kenya, South Korea, Viet Nam, and Northern VA.
From the classroom as an adjunct College Professor; to the board room, Dorri is the Founding Publisher-Editor in Chief of the VA WOMAN Magazine – a Media group. For 7 years, the education/lifestyle magazines including Loudoun WOMAN Magazine, Arlington, Fairfax, and Prince William Counties - served a readership of 85,000+.
The author of 3 books, including bestseller (Wake Up Women, 1998) she is active in numerous community, civic, professional organizations. Several include 4 Northern VA Chambers of Commerce, Delta Sigma Theta Sorority Inc, Women in Business Board @George Mason University, Women Pen Association, her local church and the Harvard Club. Committed to social justice; education and women's issues including diversity, much of her writing reflects a commitment to causes she supports.
---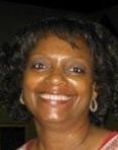 Connie Judge, CEO, Captivate With Video
Northern Virginia Black Women's Business Conference: Past, Present, and Future
One of the founding members of the conference will share the purpose of the conference and highlights from the last five years.
Connie Judge is a videographer specializing in online and mobile internet marketing media services. Her business, Captivate with Video, is located in Springfield, VA and focuses on businesses requiring web and mobile video distribution, such as real estate brokers and agents, or businesses that currently have no video presence and need professional help getting started.
---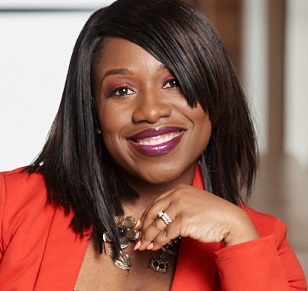 Quinn Conyers,
Chief Fashion Officer of the Purse Paparazzi and a TRANSFORMATIONAL Trainer.
Funded in 60 Seconds
Entrepreneurs will learn how to fund their business through business pitch competitions. They will learn how to find competitions and how to develop and deliver a powerful pitch that will increase their chances of walking away as a winner.
Quinn Conyers has won over $34,000 speaking about her business in pitch competitions, pitching her business to HSN, making it to the 2nd round of Shark Tank 4X, and appearing on the Entrepreneurs Elevator Pitch TV show. he now teaches other entrepreneurs and organizations how to turn conversations into cash! More specifically she trains individuals how to speak up in business so they can sell their product or service INSTANTLY after they speak. Quinn has used her savvy sales and speaking skills to raise over $4.5 million dollars for over 300 non-profit organizations, led her sales team to $300,000 in monthly sales and used the same powerful presentation skills to average $9,000 a month for her own bag business the Purse Paparazzi.
Quinn is a co-author of the book Speak Up: The Ultimate Guide to Dominate in the Speaker Industry alongside Les Brown and George Frasier. She earned her Bachelors Degree from West Chester University in Pennsylvania and a Master's Degree from Howard University in Washington D.C. Quinn is a wife and proud mother of 2 boys and currently resides in Baltimore, MD.


About the organizer
Linda Griffin is on a mission to help her clients write and self-publish books that teach or inspire. When you work with her, your fiinished book will rival those created by the big New York publishing houses, set you apart from competition and increase your professional reputation.
To connect with Linda visit www.linkedin.com/in/lindagriffin/