Description
We're Proud to Present the Northern VA Black Women in Business Sales & Marketing Summit - Spring 2017
Conference Theme: Building & Monetizing Your Tribe
Do you know what the "Bey-hive", sports teams, Star Wars, and your favorite hair stylist all have in common? Fans. Superfans. People that love, follow, share, and purchase from them on a regular basis.
Think that your business can't build a strong tribe? Think again. In order for us to reach new heights in our businesses, it's essential that we build and monetize our own tribes.
The conference is a fantastic opportunity to network with women who have owned their own companies more than two years, generate more than $50K in annual gross revenues, and want to exponentially multiply their influence and results.
An Interactive Experience!
After each engaging session, participants can expect to engage the audience, adding their own wisdom or getting answers from the gathering to their most pressing questions.
Participants can expect:
Ample time to interact with speakers and attendees

A prime networking experience (conference attendees limited to 30)

Lunch is included in cost of tickets
Conference Sessions and Featured Speakers:
Session I: Capture. Engage. Monetize. - How to Build a Tribe of 1,000 in 12 Months or Less
9:00AM – 10:00AM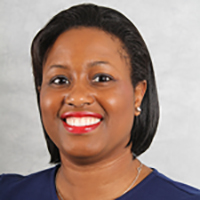 Cheree Warrick– Business Plan Writer & Strategist
Armed with the knowledge of how to grow a company from annual revenues of $50 million to $200 million, Cheree joined her family's bookkeeping firm in 2009. During her tenure there, she assisted in serving 35 clients in 22 different industries by preparing financial statements, annual budgets, and tax preparation alongside CPAs.
As the result of a bank president's compliment on her company's business plan, Cheree made it her mission to learn as much as she could about how companies position themselves to receive business financing, seeking to bridge the gap between entrepreneurs and potential investors.
Her book, Creating Business Plans That Actually Get Financed, has been praised by numerous angel investors and commercial bankers – including Barbara Corcoran (CNBC's Shark Tank) and Valerie Gaydos (Angel Venture Forum of D.C.).
Cheree holds a Bachelor's Degree in International Business from American University and a Masters degree in Finance from George Washington University.
Session II: Panel Discussion - How We Build Tribes
10:15AM – 11:00AM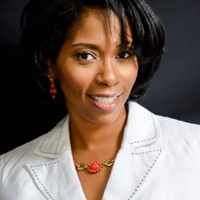 DeShawn Robinson-Chew – CEO, She-EO LLC
Meet DeShawn Robinson-Chew. As a child from a long line of entrepreneurs, Mrs. Robinson-Chew was creating and selling almost from birth. She worked for several family businesses and sold for herself and others up to and throughout her college years. But her life as an entrepreneur started to take shape during a fellowship with Dr. Toftoy in the Center for the Advancement for Small Business at George Washinton Univeristy. That opportunity was then followed by serving AmeriCorps as an Economic Development volunteer.
Upon receiving her M.B.A., DeShawn became the first certified NxLeveL(tm) Business Plan instructor and coach in Virginia, then became Director of the Women's Business Center of Northern Virginia under the Community Business Partnership. There she managed programs for the fastest growing SBA WBC at the time. While championing for the support of female entrepreneurs in and around DC, the stories of many entrepreneurial women inspired her to finally bring the vision she had been working on to life as She-EO®, LLC.
As SheEO of She-EO®, LLC, she founded a social enterprise to empower the CEO in every girl with Camp SheEO and SheEO Academy.
In 2014, the Women's Business Center of Northern Virginia presented She-EO®, LLC with a Small Business Growth Award. In March 2015, DeShawn and She-EO®, LLC won the SBA's InnovateHer business plan competition regionally-sponsored by the Community Business Partnership. In 2016, Mrs. Chew completed Leadership Fredericksburg. Mrs. Robinson-Chew continues to encourage female entrepreneurship as a public speaker and adjunct professor at Northern Virginia Community College and at Hampton University.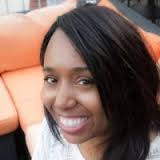 Jennifer Jessie – CEO, No Blue Creative
When she was 25 years old, she hit the self-destruction button on her life. She graduated from UVA Law and decided not to be a practicing attorney. Jennifer created a TV blog while studying for the VA bar. Less than 1 year later, thousands of people were visiting her site.
As a result of a redesign error by a web designer, her blog lost all of its traffic. She had to rebuild. She taught myself Search Engine Optimization (SEO), web design, content & social media marketing to make her blog successful once again. Within a few months, she had first page rankings on Google & an invite to party with celebrities.
Five years ago, she started implementing the same strategies she used for my blog for business owners. As a social media strategist, she works as a strategic partner, consultant, and trainer.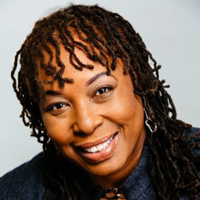 Lorette Farris – CEO, iBOSS, Inc.
Discovering and developing investable businesses. iBOSSinc's mission is to demystify the process of raising investment capital for start-ups and early-stage high-growth companies. Providing implementation and support services to build, implement and monitor a compliant capital campaign built for multiple raises as developed in the Capital Formation Plan.

Similar to how investment banks raise capital for their clients, two significant provisions of the JOBS Act of 2012 support this process for small business. With these new regulations you can essentially become your own Investment Banker (Self-Issuer) and raise significant capital.

iBOSSinc helps you develop a back office system to manage the process of raising capital.
They provide on-the-job investment banking compliance and operations training.
Session III: Creating Content in Less than 30 Minutes Per Day
11:15AM – 12:00PM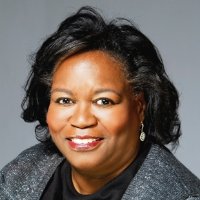 Linda Griffin – Founder of Grass Roots Marketing Systems LLC
After a successful career at a Fortune 500 company, Linda Griffin began working with international small business owners in a wide range of industries showing them how to increase their revenue through better marketing. With her Expert Author 411 brand she teaches women professionals and CEOs how to increase their credibility and grow their business by publishing a book.
She hosts the podcast Women of Influence, Style and Substance which offers tips for aspiring and published authors. She has been a featured contributor on the Excelle and SmallBusiness Networks and holds Expert Author status on EzineArticles.com. Linda has been featured in several magazines and is a sought after keynote and workshop presenter. Linda is the author of the book, Maximum Occupancy: How Smart Innkeepers Put Heads In Beds In Every Season, which contains valuable marketing strategies for B&Bs, inns, and boutique hotels. Linda holds a B.S. in Mathematics from Auburn University and an M.B.A. from the University of South Florida.
Session IV: How to Make an Additional $100,000 Per Year Using Your Existing Tribe
12:45PM – 1:30PM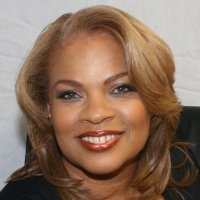 Julie Pittman – Owner, Color & Soul Mineral Cosmetics
Julie Pittman is a holistic life coach who helps women and their families to holistically improve the quality of their lives, health and image from the inside out utilizing natural and spiritual resources. Julie has spent 30 years as a Licensed Holistic Esthetician/Herbalist and Professional Makeup Artist. She formulated the first mineral-based line of cosmetics made specifically for Women Of Color called Color & Soul, which includes her newest creation "BB n Brown" (the first BB Cream in 12 shades for ethnic and lighter skin tones).
Session V: Open Discussion
1:45PM – 2:15PM
Led by Cheree Warrick, our Open Discussion session is a time for us to review the lessons of the day.

Closing Keynote Address: I am an Iron Woman
2:25PM – 3:00PM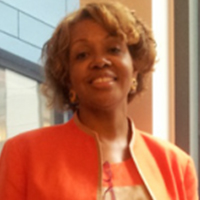 Trish Lawton – Founder & CEO, Iron2Iron4Women
Trish Lawton, founder and president of Iron2Iron4Women (I2I4W) Inc, is an extraordinary entrepreneurial broker, inspirational speaker and visionary coach. This business development organization is built upon Ms. Lawton's academic and career background in economics and computer information systems. That strong foundation along with Ms. Lawton's deep passion helped her to create an organizational model that empowers and undergirds talented women with latent dreams.
Fulfillment of business ownership goals requires tenacity. The organization's mascot, the Hind Deer was chosen as a symbolic reminder of how the female deer successfully maneuvers rough terrain to reach its destination. This dynamic leader exudes the energy necessary to motivate women to fulfill their destiny. As the members of Iron2Iron4Women fulfill their God-given purpose, Trish Lawton also fulfills hers by connecting women to collaborate, partner, and build businesses that transform communities and positively impact lives.