Northern VA Black Women Biz Conference - Spring 2018

Friday, March 16, 2018 from 9:00 AM to 3:00 PM (EDT)
Event Details
Conference Theme: The Black Girl's Guide to Online Marketing
If you're not generating leads online, you're missing out on millions of dollars in revenues. But how do we navigate the worlds of blogging, search engine optimization, podcasting, YouTube Live, Facebook Live, and more? How do we use these tools to grow our businesses without spending hours per day glued to our smartphones?

Our conference is all about dominating your industry sector online.
Conference Sessions and Featured Speakers: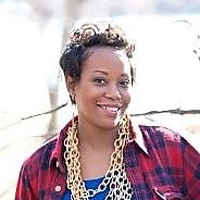 Session I: Your Tribe - Becoming an Influencer (and Attracting Leads) Through Webinars, Podcasts, and Other Online Marketing Methods by Shanel Evans

Shanel Evans is a Co-founder and Director of Business Development of the Competitive Edge Athletic Performance Center in Woodbridge, VA - a youth track organization where she is responsible for operations, administration, event management and advanced social media campaigns since 2015. Her involvement quickly led to the achievement of a 2016 Business of the Year Award and 2017 American Small Business Champion from the SCORE Foundation. She specializes in developing dynamic "blue sky" visions and creating tangible action plans for a variety of industries construction, associations, not-for-profit, wealth management, retail and of course, YOUTH SPORTS!
She previously co-founded another growing youth track and field organization in Woodbridge, the Dale City Track Club, Inc. It grew from 11 athletes to over 400 athletes with sponsored year-round programs, several Junior Olympic appearances and a much-deserved Multicultural Community Service Award.
As a Finance Director at Skanska USA, she led diversity and inclusion efforts through Employee Resource Groups and launched the Skanska Women's Network. Shanel was awarded the 2012 Living Our Values Award.
Shanel is a Certified Public Accountant, licensed in the Commonwealth of Virginia, where she has been the Finance Manager for the American Association of Naturopathic Physicians in the Washington, DC Metro Area for nearly 3 years. She graduated with a Bachelor of Arts in Accounting from the Eli Broad College of Business at Michigan State University. 
Session II: Be a Video Queen - Attract Leads through the Power of Video by Connie Judge

Connie Judge is a videographer specializing in online and mobile internet marketing media services. Her business, Captivate with Video, is located in Springfield, VA and focuses on businesses requiring web and mobile video distribution, such as real estate brokers and agents, or businesses that currently have no video presence and need professional help getting started.
As an entrepreneur, she studied at the National Trichology Training Institute in the fields of trichology, cosmetology, health, wellness, and beauty aids. She has been helping others for over 11 years through public speaking and mentoring on this topic.
Connie graduated in 1999 from Darton College in Stockbridge, GA with a degree in Communication, Journalism, and Related Programs.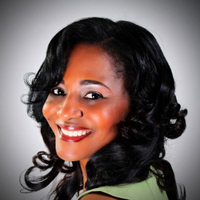 Session III: How to Build and Monetize an Email List by Victoria Davenport
In 2013, Victoria Davenport founded 8-Figure Business Coach, Inc. to help women entrepreneurs in the Washington DC Metro area build million-dollar businesses. She teaches them how to brand and build their online presence through websites and social media using proven analytical tools that scale their businesses and accelerate revenues.
She has over 17 years of experience in sales, marketing, business coaching and development, brand building, and digital marketing. She provides leadership advice to over 100,000 followers on her website, social media channels, and Podcast. She also runs large training programs with over 1,000 members all over the world and speaks several languages.
In 1998, Victoria founded the Encore Facilities Management Group and is the President and CEO of Smart Execs Connect, Inc., companies that provide services that range from providing commercial cleaning contracts, office solutions, and telecom systems as well as seminars on all aspects of sales and marketing. She has assisted financial services companies in developing and implementing new services and technologies.
Victoria has been invited to speak at private clubs for the Women Business Owners of the Year Conference, National Association of Women Business Owners (NABWO) Greater Orlando Chapter, and Orlando Chamber of Commerce. 
Victoria founded the Missing Children of Color Foundation, Inc. and is published in Women About Business: Business, Body & Balance in Orlando, FL.
She received a Business Administration and Management degree in 1996 from the University of Maryland College Park and a BA degree in Accounting and Finance from Florida A&M in 1994. She is published in Women About Business, Business, Body & Balance in Orlando, FL.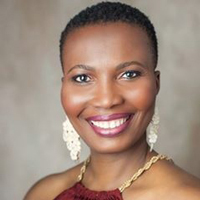 Session IV: Turning Social Media Participation into Sales by Abla Doku

Abla Doku is a visionary and television personality for "The A" in the Washington DC Metro area; she publishes The A Bridal Magazine and appears on the show Women's Eye View. She is a freelance consultant experienced in relationship management and relationship building skills using exceptionally crafted events to boost brand awareness and leads for businesses in the event industry. Specializing in business consulting, event design and production, she is a global personality and speaks several languages fluently.
She supports senior leaders as well as entrepreneurs as an executive advisor offering unbiased third-party perspective to help navigate the challenges of leadership. Her speaking engagements deal with lessons on business strategies and developing partnerships to build resources and achieve success.

For over 4 years, Abla was a marketing manager at World Arts Focus in Maryland where she discovered the right tools to observe, learn, and test the path toward business mobility. She developed strategic media relations, created marketing materials, and studied website design. She supported fundraising opportunities by collecting online donations with the American Cancer Society in 2013 and donated her time and funds for the Relay for Life.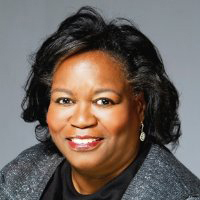 Session V: Open Discussion with Linda Griffin
After a successful career at a Fortune 500 company, Linda began working directly with international small business owners in a wide range of industries, showing them how to increase their revenues through better marketing. With her Expert Author 411 brand, she teaches women professionals and CEOs how to increase their credibility and grow their business by publishing a book.
Linda hosts the podcast Women of Influence, Style and Substance, offering tips for aspiring and published authors. A featured contributor on the Excelle and SmallBusiness Networks, she holds Expert Author status on EzineArticles.com. Linda has been featured in several magazines and is a sought-after keynote and workshop presenter.
Linda is the author of Maximum Occupancy: How Smart Innkeepers Put Heads in Beds in Every Season, which contains valuable marketing strategies for B&Bs, inns, and boutique hotels. She holds a BS in Mathematics from Auburn University and an MBA from the University of South Florida.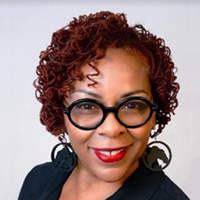 Closing Keynote Address by  Charlotte Van Horn
CHARLOTTE VAN HORN, Certified Sisterlocks® Consultant and Owner of LOCKS-4-EVER, LLC, an independent company based in Woodbridge, VA. Charlotte Van Horn, has been wearing Sisterlocks proudly since September 2005 and decided to take her Sisterlocks journey one step further by completing the 4-Day Sisterlocks Consultant Training Course in April 2012.
 LOCKS-4-EVER's mission is to be the BEST in professionalism and customer service and to help as many women as possible take advantage of this beautiful natural hair system.
Charlotte worked out of her home until February 2014, when LOCKS-4-EVER moved into its first commercial location in Woodbridge, VA. Charlotte was promoted from Trainee to Certified Sisterlocks Consultant by Sisterlocks Corporation in August 2014. February 2015, the business became a Limited Liability Corporation; in March 2015, LOCKS-4-EVER added a salon station and brought in Certified Sisterlocks Consultant/Cosmetologist, Yvette Scott, to meet the overwhelming demand for Sisterlocks. In April 2015, LOCKS-4-EVER acquired a Meetup group and named it, LOCKS, SISTERLOCKS and NATURAL HAIR, and co-owns the group with Santasha's Styles. The Meetup group now has over 900 members. She uses that group to bring naturals together for events such as cruises, natural hair expos, African Dance and more. LOCKS-4-EVER was awarded "2015 Business of the Year" by the Prince William Minority Business Network in September, 2015; and on December 29, 2015, the business logo earned the prestigious status of Registered Trademark by the U.S. Patent and Trademark Office.
On February 14, 2016, LOCKS-4-EVER moved to a new location more than twice the size of the first studio and licensed by the Department of Occupational and Professional and Occupational Regulations (DPOR) to offer cosmetology services. April 3, 2016, LOCKS-4-EVER had its official Grand Opening with Guest of Honor, Dr. Joanne Cornwell, Creator of Sisterlocks, and other elected officials in attendance included, State Senator, Jeremy McPike. In May 2016, LOCKS-4-EVER added a Part-Time, Personal Assistant and in July 2016, LOCKS-4-EVER welcomed another Sisterlocks Consultant Trainee, Carolyn Ford.
Through the help of their devoted Realtor, Debra McElroy, in September 2016, Charlotte and her husband were blessed to acquire not only the salon they were leasing, but the townhouse above it as well.
On October 16, 2016, LOCKS-4-EVER launched an all-natural product line. On January 5, 2017, Charlotte bid farewell to her corporate job and now runs the business full time. January 20, 2017, LOCKS-4-EVER'S Trademark was registered in the country of Panama. In April 2017, LOCKS-4-EVER filed its first Provisional Patent Application with the USPTO. Charlotte has created a natural formula that delivers significant relief to her "tender headed" clients.
In July 2017 the company officially set up its Panama location and is currently marketing and soliciting new clients and actively training Panamanian stylists to interlock hair and grow their natural hair businesses. In November 2017, LOCKS-4-EVER became a registered Corporation in Virginia and is on target to be incorporated in Panama by January 2018.
In addition to the day-to-day operations and management of LOCKS-4-EVER (now over 100 clients strong), Charlotte is a long-time Associate (Manager) for LEGAL SHIELD, and a sought after professional standup comedian. She is also a Small Business Coach with the EC Coaches Bureau and Independent Coach with an emphasis on Black Owned Hair Salons. LOCKS-4-EVER has over 2400 Followers on its Facebook page; and more than 500 Followers on Instagram. Charlotte is also a strong advocate and supporter of Black Owned Businesses through her support of "Buy Black Friday" started by Buy Black Economics several years ago.
Charlotte resides in Woodbridge, VA with her husband Alfredo, and the couple has 3 adult daughters and 2 granddaughters.
When & Where

ASCE - Bechtel Conference Center
1801 Alexander Bell Dr
Reston, VA 20191


Friday, March 16, 2018 from 9:00 AM to 3:00 PM (EDT)
Add to my calendar
Organizer
As author of "Creating Business Plans that Actually Get Financed" and the founder of WeWriteBusinessPlans.com, Cheree teaches entrepreneurs how to position their companies so that multiple banks or angel investors agree to fund their company.

The foundation for any entrepreneur seeking a bank loan, angel investor or venture capital is a solid business plan. Cheree helps clients solidify business strategy, write the business plan, give presentations to those with capital and consult after funding has been given.