Northern VA Black Women Biz Conference - Fall 2017

Friday, September 22, 2017 from 9:00 AM to 3:00 PM (EDT)
Event Details
We're Proud to Present the Northern VA Black Women in Business Fall Conference - Business Growth Summit
Finding, Hiring, & Training a Great Team

 
A fantastic opportunity to network with people who have owned their own companies more than two years and who want to exponentially multiply their influence and results.
Participants can expect:
Ample time to interact with speakers and attendees

A prime networking experience (conference attendees limited to 35)
Conference Sessions and Featured Speakers:
Session 1: Onboarding the Disney Way - Speaker: Linda Griffin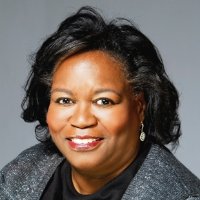 After a successful career at a Fortune 500 company, Linda began working directly with international small business owners in a wide range of industries, showing them how to increase their revenues through better marketing. With her Expert Author 411 brand, she teaches women professionals and CEOs how to increase their credibility and grow their business by publishing a book.
Linda hosts the podcast Women of Influence, Style and Substance, offering tips for aspiring and published authors. A featured contributor on the Excelle and SmallBusiness Networks, She holds Expert Author status on EzineArticles.com. Linda has been featured in several magazines and is a sought after keynote and workshop presenter.
Linda is the author of Maximum Occupancy: How Smart Innkeepers Put Heads In Beds In Every Season, which contains valuable marketing strategies for B&Bs, inns, and boutique hotels. She holds a B.S. in Mathematics from Auburn University and an MBA from the University of South Florida.
Session 2: Recruiting Top Talent - Maria Stanfield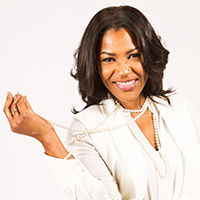 A native Washingtonian, Ms. Stanfield is the founder and executive director of My Sister's Closet, a nonprofit organization that supports disadvantaged women in their quest to achieve a strong financial, professional and spiritual foundation. She works to support women by providing professional attire, career development training, and spiritual guidance that fosters long-term personal prosperity and career success. In addition, Ms. Stanfield has recently launched her dynamic professional development and career coaching practice for high school and college students, My Sister CEO.
Ms. Stanfield has been a featured panelist, breakout speaker and featured career coach for the Steve Harvey Act Like A Success Conference, keynote speaker of the Daughters of Legacy conference, career advisor and breakout speaker for the Washington DC Next Gen Summit, breakout speaker for the Association of Legal Administrators and a host of other Human Resources conferences and radio shows too numerous to name. Ms. Stanfield was profiled in the Washington Lawyer DC Bar Magazine, "Changing Dress Codes for law firms, Washington Business Journal", "Change at the Top: A Two Part Series About Making The Most of Management Changes" discussing her successful integration and communication tactics.Ms. Stanfield has also been featured in Working Mother magazine as Working Mother of the Year's in the 2012 Best Companies for Working Mothers edition.
In addition to running her companies, Ms. Stanfield holds a top ranking position as Director of Administration. She has an incredible story of determination and professional tenacity of how she worked her way to the top "From the Front Desk to the Corner Office" leading a major law firm in the Washington, DC metropolitan region for more than 25 years.

Ms. Stanfield cherishes her loving husband, Kevin of 33 years and their three daughters and the newest addition, her beautiful granddaughter Blaire.
Session 3: Top 5 Training Lessons Every Entrepreneur Should Know - Speaker: Cheree Warrick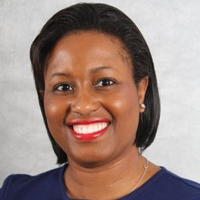 Armed with the knowledge of how to grow a company from annual revenues of $50 million to $200 million, Cheree joined her family's bookkeeping firm in 2009. During her tenure there, she assisted in serving 35 clients in 22 different industries by preparing financial statements, annual budgets, and taxes alongside CPAs.
After a bank president's praise for the company's business plan, Cheree made it her mission to learn as much as she could about how companies can successfully position themselves to receive business financing, seeking to bridge the gap between entrepreneurs and potential investors.
Her book, Creating Business Plans That Actually Get Financed, has been praised by numerous angel investors and commercial bankers – including Barbara Corcoran (CNBC's Shark Tank) and Valerie Gaydos (Angel Venture Forum of DC).
Cheree holds a Bachelor's Degree in International Business from American University and a Masters degree in Finance from George Washington University.
Session 4: Paying For Top Talent - Panel: Karlene Sinclair-Robinson, D. Yvonne Rivers, and Raquel Mack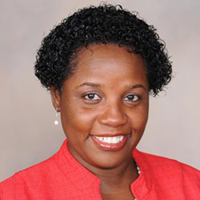 Dubbed "The Queen of Business Financing," Karlene is the Managing Member of KSR Solutions LLC, a certified woman-owned minority business consulting and financing firm. She has been successful in assisting hundreds of clients, even those with less than stellar credit.
Karlene is the bestselling author of Spank The Bank: The Guild to Alternative Business Financing. She has been featured in numerous media interviews and articles on such topics as Small Business Management, Entrepreneurship, Access to Capital and Alternative Financing, and Leadership, and is an instructor with Fairfax County Public Schools and Prince George's Community College.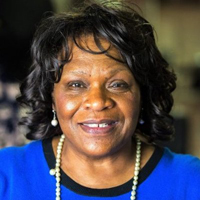 Yvonne has been the Principal of The Phoebe Marketing Group since 1997, a marketing and training company serving globally and headquartered in Washington, DC. With over thirty years of business experience, she is the creator and producer of 'American Dream Business Pitch,' a business pitch competition in the DC area. Yvonne also founded the Women's Point of View Forums and is the co-founder of Nonprofit Boot Camp.
 The Phoebe Marketing Group was featured in Black Enterprise Magazine, and Yvonne serves as a Business Success Coach in entrepreneurship programs at Howard University, Bethune-Cookman University, and others. She is a graduate of Lincoln University in Pennsylvania and studied graduate marketing at Virginia Commonwealth University in Richmond, VA.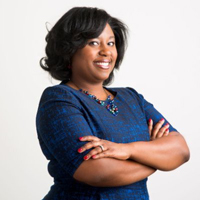 Raquel Mack helps to relieve the pain that business owners experience when managing their businesses' finances. Her company provides support services that range from Professional Coaching to ProActive Tax Planning and Virtual CFO Services. She helps entrepreneurs save $30-$50K/yr in taxes & retire with an extra $2-$3 M, without changing lifestyle!!!   She'll show us how adding employees can reduce our tax burdens.

Raquel is a CPA and Certified Tax Coach who teaches financial literacy and helps business owners reach their goal of financial independence. She believes that success is achievable when passion and purpose unite.
Session 5: Closing Keynote - Speaker: Keisha Jackson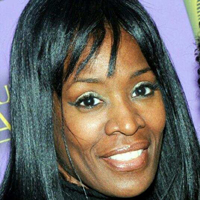 Keisha's passion is writing faith-and-family friendly screenplays. This began after listening to her grandfather's entertaining  yet thought provoking sermons and her Creative Writing teacher challenging her to describe a color to someone blind. After retiring from the United States Air Force, she signed to write for Global Woman's Magazine but resigned to become her mother's primary caregiver.  She's traveled as a foreign missionary, taught Bible lessons in church and at halfway house for women, volunteered in nursing homes, juvenile detention centers, shelters, and worked at a crisis intervention hotline for troubled teens. Keisha's a member of Women in Film & Video (Washington, DC) and the Virginia Production Alliance. She holds a Masters Degree in Information Systems and is currently developing a screenplay into a feature.
When & Where

Bechtel Conference Center
1801 Alexander Bell Drive
Reston, VA 20191


Friday, September 22, 2017 from 9:00 AM to 3:00 PM (EDT)
Add to my calendar
Organizer
As author of "Creating Business Plans that Actually Get Financed" and the founder of WeWriteBusinessPlans.com, Cheree teaches entrepreneurs how to position their companies so that multiple banks or angel investors agree to fund their company.

The foundation for any entrepreneur seeking a bank loan, angel investor or venture capital is a solid business plan. Cheree helps clients solidify business strategy, write the business plan, give presentations to those with capital and consult after funding has been given.