Ten cracking northern publishers serving up bookish goodness at the Northern Publishers' Fair! Free but ticketed...
About this event
Ten cracking northern publishers serving up bookish goodness at the Northern Publishers' Fair! Free but ticketed...
Sign up to a browsing slot below. Though we are operating a staggered entrance, you can of course stay as long as you like! We will have copies of the Northern Focus Bookseller magazine to hand out to lucky readers!
Come see what these innovative Northern Publishers have to offer and celebrate the North after, what we will all agree, has been a hard year for independent publishing! Ask our lovely publishers for their recommendations :)
Publishers announced in the following weeks - already confirmed are below!
Bluemoose Books (Multi-award winning independent publisher of beautifully written stories)
Route Publishing (an award-winning northern independent publishing house with a principle commitment to authentic stories and good books.)
Saraband Books (Award-winning independent publisher of distinctive fiction, nature and culture. & sister imprint Contraband, publisher of Booker-shortlisted His Bloody Project.)
The Poetry Business (The Poetry Business publishes books, pamphlets and audio under the Smith/​Doorstop imprint, and publishes literary magazine The North.)
Vertebrate Publishing (A crack team of climbers, cyclists, walkers, designers and photographers running an award-winning publishing empire from The Outdoor City. #inspiringadventure)
Pen Fight Distro (Pen Fight is a queer and feminist zine and book shop, and tiny press. Selling zines, new and second-hand radical books, badges, art, and more.)
Stairwell Books (Stairwell Books is a Small Press publisher who specialises in poetry anthologies, short stories and novels from new writers.)
Manchester Poetry Library (A new poetry library coming in 2021 as part of Manchester Metropolitan University- come find out more!)
Verve Poetry Press (Brum based prize-winning indie related to Verve poetry festival. Michael Marks Award Publishers Award 2019 and Sabotage Reviews Most Innovative Publisher 2019)
Fly on the Wall Press (Not for profit Manc independent publishing. A publisher with a conscience. Small Press of Year finalist 2020 & 2021 British Book Awards)
The library cafe will be open - you can bring drinks into the fair ect if you like!
Covid plans;
We will make the visit fun and safe!
The library entrance will offer you track and trace forms and hand sanitiser. They will point you to the event space on the left hand side. Track and trace is optional.
Fly on the Wall Press will welcome you to the fair and our 10 publishers! Please do bring evidence of your ticketed slot via Eventbrite :)
Bring a card if you can to purchase any books you may like!
Wear a mask if you are able to, but this now not a legal requirement.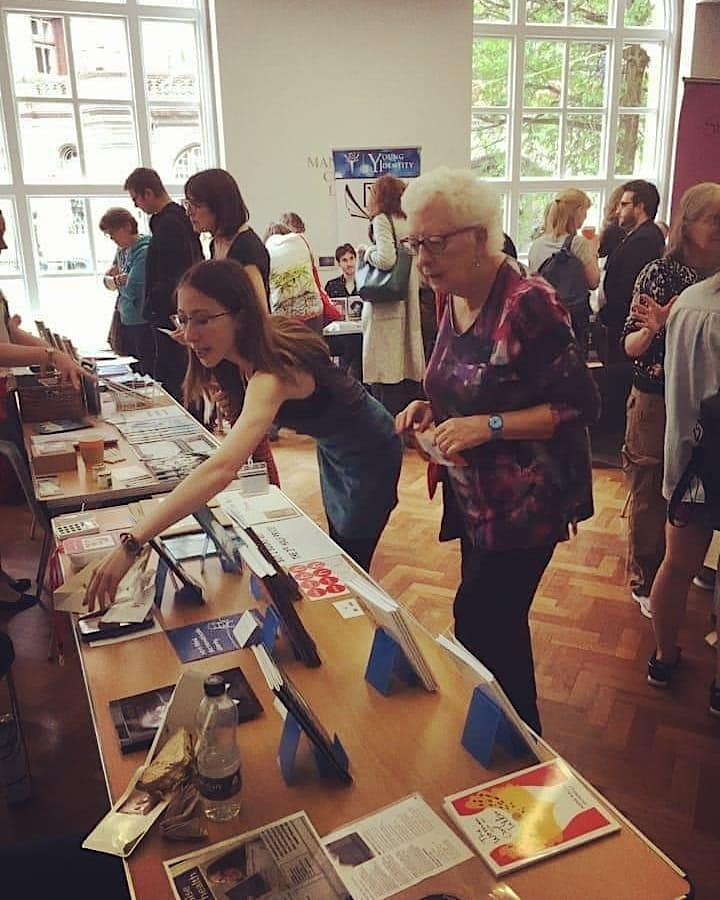 Organizer of Northern Publishers' Fair
A publisher with a difference
​
Publishing high quality anthologies on pressing issues, chapbooks and poetry products, from exceptional poets around the globe.