Northern Nights Music Festival
When and where
Location
Cooks Valley Campground 83950 RD 442 East Piercy, CA 95587
Description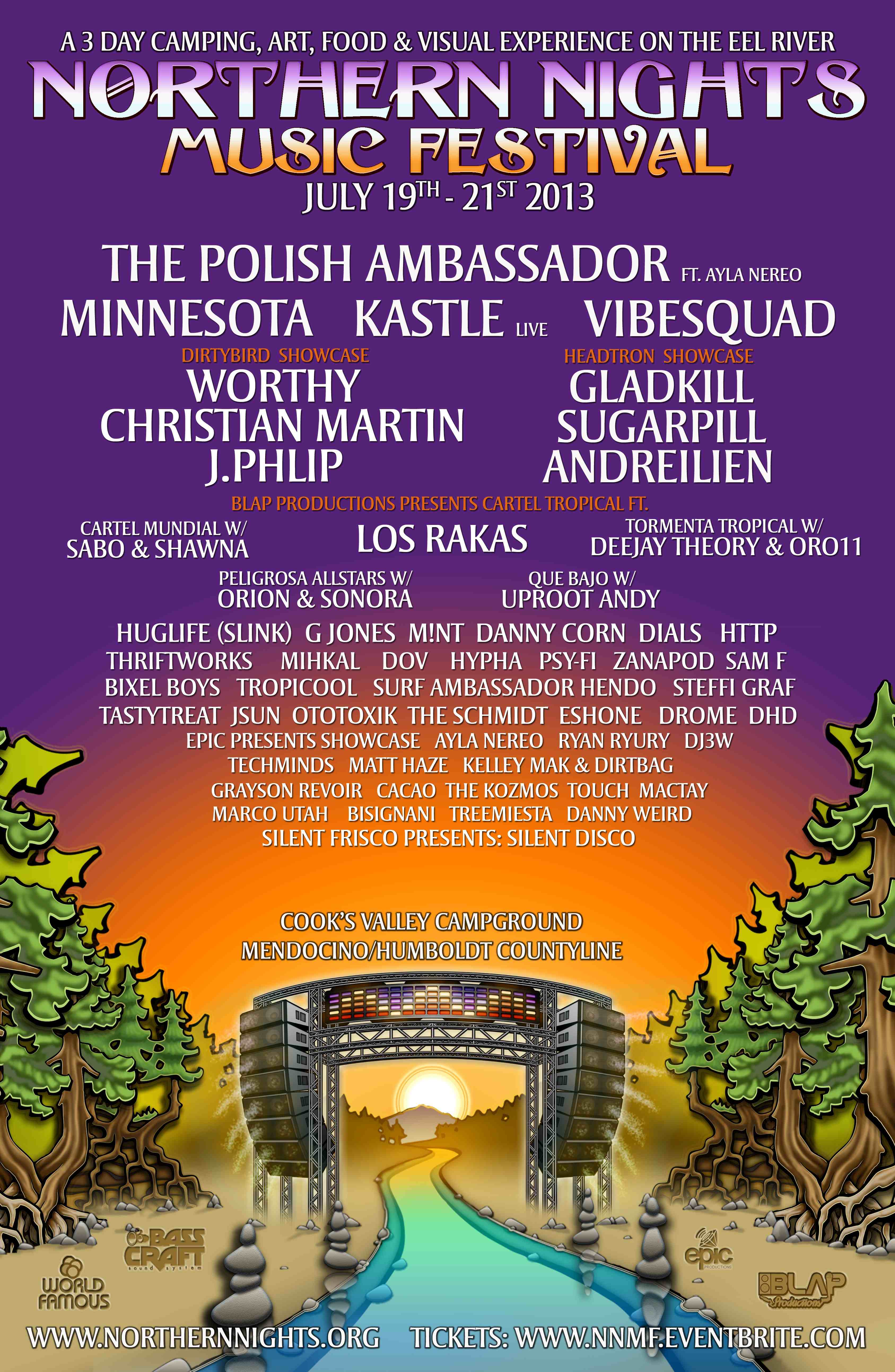 Northern Nights Music Festival is a 3-day celebration of music, art, food and local culture. The event will take place on Cook's Valley Campground on July 19th – July 21st 2013, at locale which has also played host to various acclaimed music festivals over the past 20 years.

Brought to you by BLAP Productions, World Famous + Epic

www.northernnights.org

::: Musical Lineup :::

THE POLISH AMBASSADOR ft. AYLA NEREO
MINNESOTA
KASTLE (live)
VIBESQUAD
DIRTYBIRD SHOWCASE ft. WORTHY + CHRISTIAN MARTIN + J.PHLIP
HEADTRON SHOWCASE ft. GLADKILL + SUGARPILL + ANDREILIEN
LOS RAKAS
UPROOT ANDY
CARTEL MUNDIAL w/ SABO & SHAWNA
TORMENTA TROPICAL w/ DEEJAY THEORY & ORO11
PELIGROSA ALLSTARS w/ORION & SONORA
HUGLIFE (slink)
G JONES
M!NT
DANNY CORN
DIALS
HTTP
THRIFTWORKS
MIHKAL
DOV
HYPHA
PSY-FI
SAM F
STEFFI GRAF
TASTYTREATS
JSUN
OTOTOXIK
THE SCHMIDT
ESHONE
DHD
TECHMINDS
MATT HAZE
GRAYSON REVOIR
CACAO
THE KOZMOS
DROME
MARCO UTAH
DJ3W
MACTAY
RYAN RYU
DANNY WEIRD
TREEMIESTA
TOUCH
KELLY MAK
BIASIGNANI

See the full lineup: http://www.northernnights.org/artists/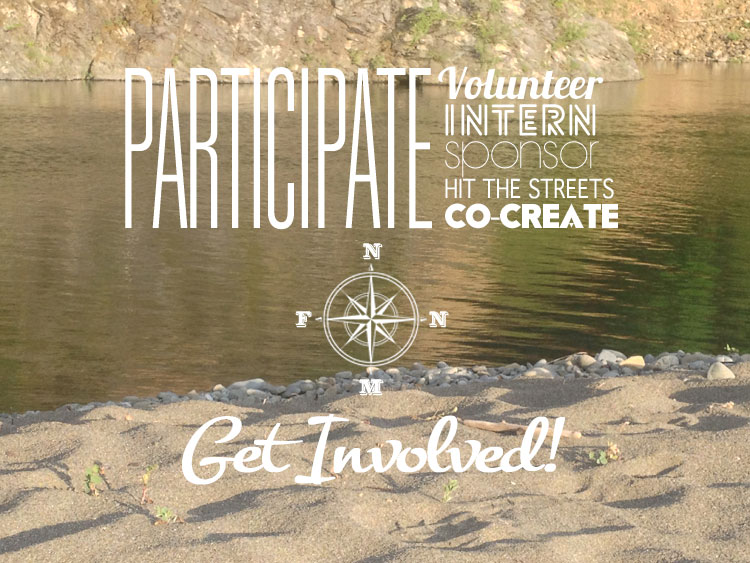 ::: Get Involved / Volunteer ::: info@northernnights.org
Join the team! Northern Nights Music Festival is looking for part-time staff comprised of passionate music lovers, eco-enthusiasts, and all like-minded supporters to help us make this festival experience truly incredible! Whether it's sharing your ideas, getting others involved, helping us to fulfill our ecological initiatives, distributing flyers/posters around your hometown and/or your college campus, and/or really working hard to get the word out about this amazing inaugural festival, we would love to have you apart of our team.
If you think you fit the bill, please fill out this form: http://goo.gl/VmDSS or email info@northernnights.org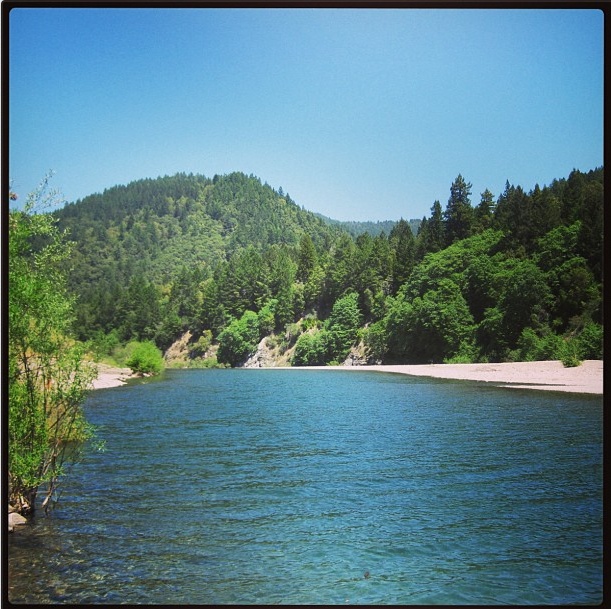 2013 TERMS & CONDITIONS
One Ticket will be issued for 3-day General Admission entry to festival.
A portion of your ticket price will benefit the Support Our Schools benefiting the Southern Humboldt School Foundation.
Please click here for FAQs and for more specific information on what is allowed and further information about the festival.
Guard your tickets carefully - just like cash! There will be absolutely no reissues for lost or stolen tickets!
All sales are final.
The 2013 Northern Nights will take place rain or shine.