Northern Michigan's Largest HIRING EVENT Ever! Register NOW for 2020!
Description
Plan for your 2020 hiring needs! Attend the *Largest Hiring Event* in Northern Michigan on Saturday, April 4, 2020 from 10 a.m. to 3 p.m. Be ready to hire!
This event features employers spanning a broad geography – from throughout Northern Michigan and the Upper Peninsula. Interview rooms and computers are available on-site to assist in attendees in the application and interview process.
Many industries will be represented: Healthcare, Manufacturing, Retail, Hospitality, Agriculture, Technology, and others.
Full Time - Part Time - Seasonal - Apprenticeships - Professional Placements
This event will bring together employers and prospective employees from around Michigan and the Midwest – all in one great location.
This is a one-day event from 10 a.m. to 3 p.m. on Saturday, April 4, 2020 at Ellison Place in Gaylord, Michigan.
This is the only event in Northern Michigan attracting talent from all around Michigan and the Midwest!
Register before March 2, 2020 for early bird pricing! After March 1, pricing goes up. Details for these added-value packages are described in Ticket Options.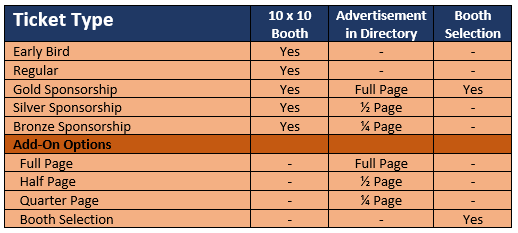 For further information email us at info@hiringeventmi.com or call 231-348-6613