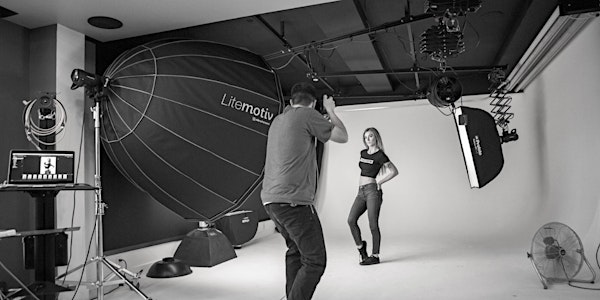 Northern Lights Photography Studio + Events: Open House & Social
Location
Northern Lights Photography Studio + Events
106 West Seeboth Street
Milwaukee, WI 53204
Description
Northern Lights Photography Studio + Events is proud to be hosting an open studio & social event for Milwaukee area photographers & creatives. Join us for complimentary refreshments and hors d'oeuvres on Thursday, May 2nd from 6:00-9:00PM, and take full advantage of the studio's backdrops, green screens, ceiling- drop lighting system, and not to mention...an amazing view of the Milwaukee River!
For one night only, current or aspiring Photographers, Influencers, Models, Creatives, Designers and Bloggers are welcome to test out everything the studio has to offer:
State-of-the-art ceiling-drop lighting system for cordless, standless mobility & placement
Variety of backdrops by the touch of a button (including green screen + black screen)
Seamless, cyclorama walls for pristine, studio imagery creation
Spacious makeup room complete with adjustable LED vanity lighting, clothing steamer
Fully-furnished kitchen + lounge, and much more!
Photographers--bring your camera! Models & Influencers--bring your best poses!! We will be here to answer your questions and show you how easy it is to set up and get shooting in our one-of-a-kind studio.
PLUS
We will be giving away a few free trial sessions to a select number of attending photographers!!
Space is limited--Reserve your free ticket now!
Keep up with the latest announcements on Facebook & Instagram @northernlightsphotostudio
#northernlightsphotostudio #nlpsmilwaukee