Description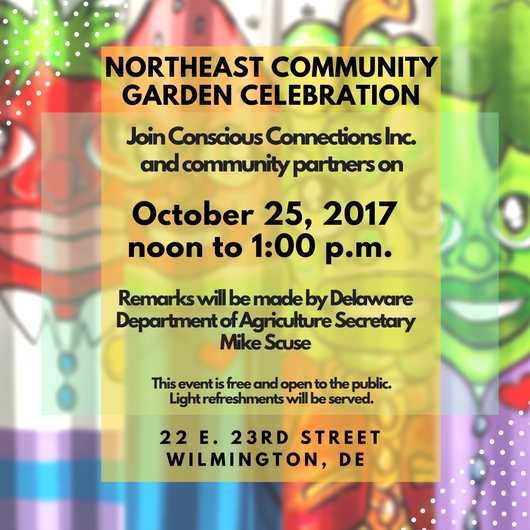 During the hour long celebration, you will hear from Delaware Department of Agriculture Secretary Mike Scuse and Conscious Connections Inc.'s Executive Director, Matthew Williams, will speak on the progress we have made transforming the community garden while living out the mission of empowering residents of Wilmington through exposure, education and economic opportunity in agriculture.
Date: Wednesday, October 25, 2017
Time: noon to 1:00 p.m.
Location: 22 East 23rd Street, Wilmington, DE
Cost: This event is free and open to the public.
Audience: All members of the community are encouraged to attend!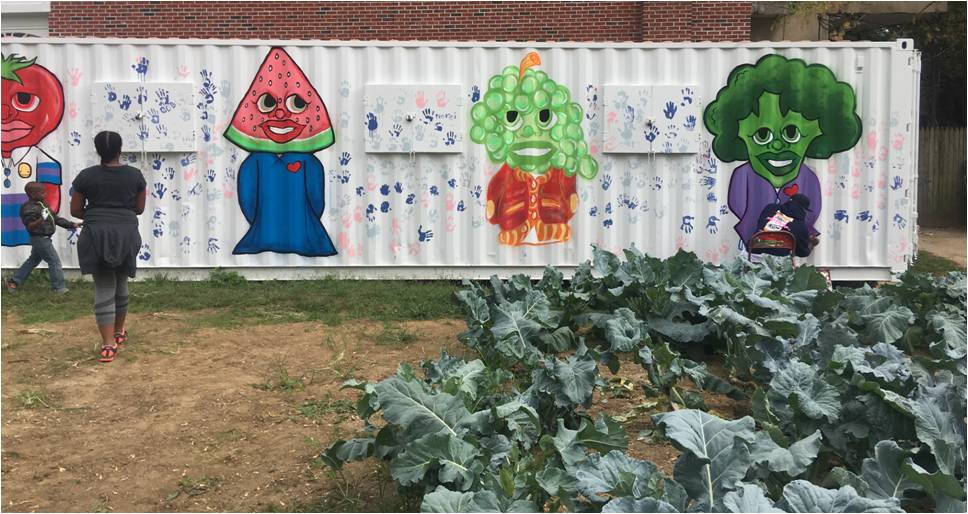 Agenda
Welcome, Conscious Connections Inc.'s Executive Director, Matthew Williams
Community Garder History and Impact, Conscious Connections Inc.'s Executive Director, Matthew Williams
Keynote, Delaware Department of Agriculture Secretary Mike Scuse
Tour of the Community Garden
Refreshments and Networking
Closing Rermarks, Conscious Connections Inc.'s Executive Director, Matthew Williams