Description
When Ryan Leaf's promising career as a star NFL quarterback came to a disappointing end, he forged a new path based on his personal challenges with mental health and addiction.
Using his experience and empathy, he now advocates for the recovery communuity. Ryan supports those in need of hope, and is dedicated to reaching anyone who cannot yet imagine a better life for themselves.
We encourage you to join us for his first-person insights on mental health issues and addiction.
Watch Ryan Leaf in these recent videos:
Former NFL Quarterback Ryan Leaf Opens Up About Turning His Life Around
Ryan Leaf Hopes Kareem Hunt Gets 2nd Chance | TMZ Sports
Ryan Leaf Speaks at Billings Opioid Conference
Lunch is provided for all attendees, free of charge (menu below). Please stop by the registration table when you arrive and let us know which entree you prefer.
Registration opens at 11:30am and ends at 12:00pm. Seating is limited. RSVP by Monday, April 8th, 2019 to Selma Hebib at shebib@northcountry.org or by calling 802-264-6712.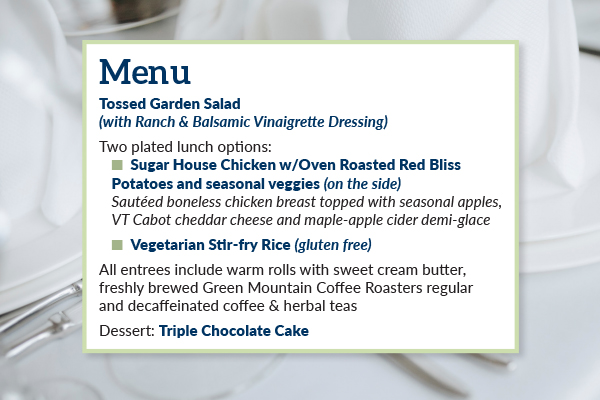 Can't attend during the day? Watch for information about Ryan Leaf's evening presentation at the Majestic 10 in Williston.