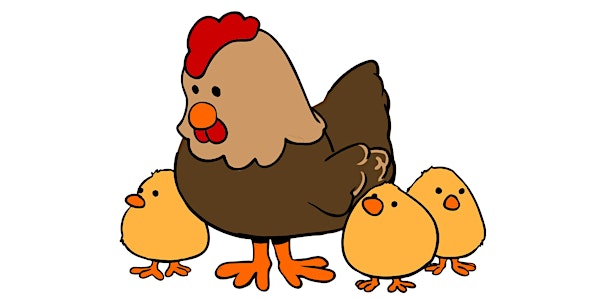 Northampton Poultry Project
The Northampton Poultry Show will have three workshops that will conclude with a show in Jackson at the Christmas Parade on Dec 10th
When and where
Location
9495 NC-305 9495 North Carolina 305 Jackson, NC 27845
About this event
The poultry project teaches fundamental production methods of the poultry industry. The poultry project allows youth to explore the areas of animal husbandry, livestock selection and evaluation, health management and meat science. If you want chicks we need to know by September 9th so please register as soon as possible. Workshops will be held at the Jackson Extension office at 6PM on September 22, October 20, and November 10. The show will take place in Jackson at the Farmers Market on December 10.
Divisons
Division 01: Layers
- Barred rock, Rhode island red, Ameraucanas, Wyandotte, Brahma, Orpingtons, Marans
Division 02: Pullet
- Participant can sign up to receive female chicks of egg-laying breeds. You will get your Chicks from the Extension office.
- Under 1 year old bird
Division 03: Roosters
Division 04: Ornamentals
- Polish, silkies, Frizzles, Houdans, Turken, Cochin
Division 05: Bantams
- Cochin, Buff Brahma; Mille Fleur; Black, Buff, Blue, and White Silkies; and Porcelain.
Division 06: Waterfowl
- duck, geese
Division 07: Game birds
- pheasants, dove, quail
Division 08: Turkeys
Division 09:Eggs
-eggs must be in egg carton
Division 10: Rookie- This division is for youth with an interest in the project, but are unable to house birds on their own
Division 11: Showmanship All must participate