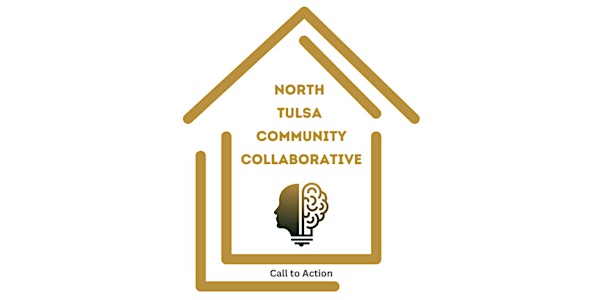 North Tulsa Collaborative Legacy and Building Wealth Gala / Symposium
The North Tulsa Community Collaborative is offering an opportunity for you to participate in this year's Legacy and Building Wealth events.
When and where
Location
OSU Tulsa 700 North Greenwood 700 North Greenwood Tulsa, OK 74106
Refund Policy
Contact the organizer to request a refund.
Eventbrite's fee is nonrefundable.
About this event
The goal is to provide beneficial information to help spur economic development in under-resourced areas of North Tulsa. Tulsa, like so many other American cities, continues to grapple with the legacy of its historical racial trauma. The priority focus is on providing financial literacy information that is focused on building intergenerational wealth for Black families.
Speakers include David Fontaine; he has worked for 40 years as a business owner, financial representative, insurance agent and real estate investor. As the owner of a financial service and insurance agency, he grew it into one of the largest in Superior California. During his years in business, he observed the large wealth gap and the need for financial literacy within the minority community. His book, The Black Financial Literacy & Wealth Building Bible, lays out the mindset, financial knowledge and skills Black Americans must acquire to build long-lasting wealth.
Dr. Thyonne Gordon is an accomplished Business Strategist, Coach and Trainer. Her work has created growth-oriented businesses, strong board governance, productive teams, and sustainable fundraising strategies. She has raised over $50 million for causes and is committed to strategic growth in the social profit sector.
Willie Barney is the Founder, President, and Facilitator of the Empowerment Network. The Network is a collaborative of residents, leaders, and organizations working to facilitate positive change in Omaha, Nebraska, and other cities across the country. Formed in September 2006 and officially launched on April 27, 2007, the Network works collectively to improve the economic condition and quality of life for African Americans, North Omaha residents and citizens in the Greater Omaha area.
"Dr J" is the Assistant Professor of Urban Education in the School of Teaching, Learning and Educational Sciences, based on the OSU Tulsa Campus. From a High School dropout to Ivy League Graduate 'Columbia University Teachers College MA, M.Ed. Ph.D. He is an author; best-selling book, Things I Wish My Teacher Knew About Me. His session aims to help participants better understand the making of a disengaged student. and how community civic engagement can impact the state of education.
We will have panel guests, and additional speakers during the Gala and Symposium.