Actions and Detail Panel
North Star Principles™: Guiding UX and Product Development
Wed, May 31, 2017, 12:30 PM – 5:00 PM EDT
Description
Put an end to the countless feature iterations, shifting priorities, design by committee, and team frustration.
This is a hands-on workshop perfect for UX, Product, and Management teams who are looking to clarify the goals for their company and the digital products and services they offer.
Whether redesigning an existing application, creating new digital products and services, or simply adding new features, it becomes a struggle for companies to maintain a consistent vision across all of their customer touchpoints. The result can sometimes be a series of products, apps, websites, etc. with mixed-matched styles, purposes, and priorities. By creating a set of North Star Principles™ we are able to create more unity and direction among stakeholders, designers, and product development teams to ultimately ensure that the user experience is consistent and delightful across all platforms and touchpoints.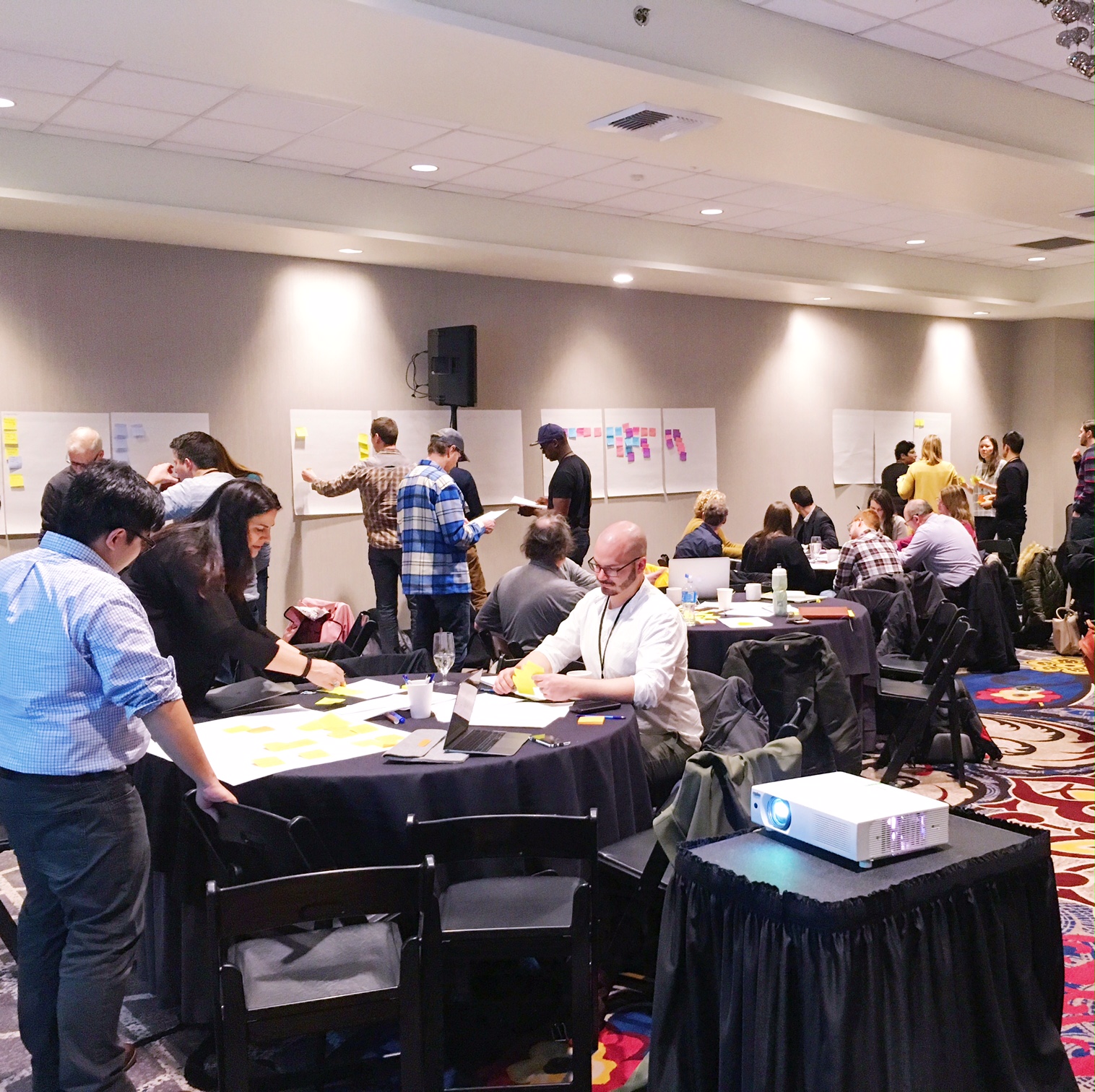 Create a tactical vision. Align your team and stakeholders. Confidently drive product and service decisions.
This session will present the methods for creating North Star Principles™ with your clients or team and how these principles can act as a beacon when prioritizing features and developing new products and services.
Still not convinced? Check out our more detailed workshop description here.
Key takeaways:
Tools to create North Star Principles for your company

Strategies and tactics to gain stakeholder buy-in

Ways to make a company/product vision "sticky" and memorable

Feature roadmapping and prioritization with a vision

How to make product and design decisions using the principles


Schedule:
12:30pm Welcome (refreshments)
12:45pm Lesson: What are North Star Principles? Why?
1:15pm Workshop Exercises Part 1: Uncover & define principles
2:45pm Break (refreshments)
3:00pm Workshop Exercises Part 2: Design & apply principles
4:15pm Feature roadmapping with principles
4:30pm Show & Tell
4:45pm Wrap Up - Build enthusiasm & evolve your principles
5:00pm End



Who is this workshop for?
This workshop is great for professionals who work in-house at a product company or as a consultant in the design and high-tech world, including:
UX Designers
UX Researchers
Design Strategists
Product Managers and Directors
Front-End Engineers



What are people saying?
"Sara gave a clear presentation on her philosophy of North Star Principles. In a matter of a couple of hours she had a packed room understanding how and why its important to identify the priorities, how to get others at your workplace on board and maybe most importantly, how to stay on target with some simple but meaningful techniques."
- Lisa Wilkens, Senior UX Designer, NBC News
"Sara's workshop about developing North Star Principles has inspired me to try to drive this conversation in my company. She gave lots of great examples, had practical advice and walked us step-by-step through what the process looks like. Because of the level of detail she gave, I feel equipped to advocate for this work with our product teams."
- Christian Silk, Senior UX Designer, Avvo
"Sara did a great job of working with a large group of people. She spent a balanced amount of time on theory and group-based projects. I'm excited to take what she taught us back to our team to implement."
- Jonathan Harding, Software Engineer, Balance Innovations