Description
How To Make the Most Impact on Facebook in the Least Amount Of Time
Jaena Moynihan will share her favorite tips, tools, and strategies for delivering the most value to your audience without having to lose your best hours to social media.
In this talk you will learn:
1. How to manage your entire social media presence all in one place
2. The four types of posts to cycle through for maximum effect
3. Ways to leverage livestreaming to rock your profiles, pages, and groups

---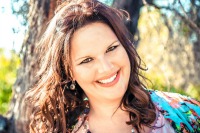 Jaena Moynihan is a Divine Mission Coach & Tarot Maven who helps spiritual seekers and conscious entrepreneurs deepen their spiritual connection, get clear on their #DivineMission, and share their gifts with the world.