Description
The North Penn Rotary Club proudly Presents.......
Reds,Whites & Rock -Heard it Through the Grapevine, a Tour thru Italy


Enjoy A Special Evening of Wine Tasting, Good Food and Fantastic Music all in one fabulous event!
● Sample our Event Sommelier's special wines as we take you on a tour of some of Italy's finest vinyards....
● Music Entertainment by Former Strangers for you to Rock the night away!!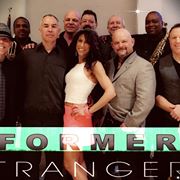 ● Catered specialty foods by Village Caterers

●Silent Auction ● 50-50 Raffle ● Wine Pull

● SPONSOR advertising perks available!
DATE: Saturday March 28, 2020
TIME: 7pm - 10:00 pm
PLACE: Schwenckfeld Manor Ballroom
1290 Allentown Rd / Lansdale, PA
The evening's proceeds help to benefit local charitable organizations:
The North Penn Valley Boys & Girls Club and North Penn Rotary Club
Purchase your tickets here or contact event chair Bob Kile by email: rkile@yourcovenant bank.com if you would like to pay by check