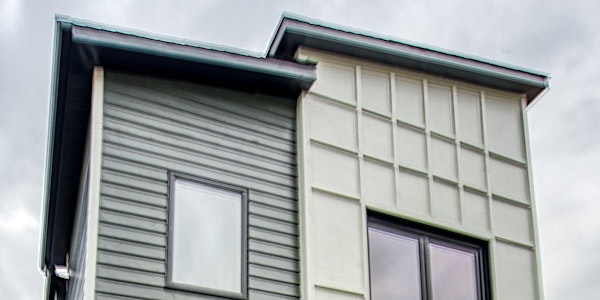 Multiple dates
North Lawndale 1,000 Homes: Homebuyer Education Course
Designed by LCDC especially for first time homebuyers who are interested in buying a new home in North Lawndale.
By Lawndale Christian Development Corporation
Date and time
November 16, 2021 · 2pm - November 18, 2021 · 4pm PST
Refund Policy
Contact the organizer to request a refund.
Eventbrite's fee is nonrefundable.
About this event
November 16-18, 2021
4-6 pm
Designed by Lawndale Christian Development Corporation especially for first time homebuyers who are interested in buying a new home in North Lawndale, this three-part course provides the education and tools necessary to purchase and sustain a home in today's market. In this class you will learn financial management strategies, how to select the best mortgage loan, tips when shopping for a home, and resources for downpayment assistance.
Members of the cohort are granted access to:
Home Purchase Advising
Our home purchase advising sessions take you through the costs of homeownership and help you plan for the future. We are your trusted one-stop-shop to homeownership and will navigate you through your homebuying journey
Financial Planning
Our financial coach assist with debt and money management to help you attain your goals. Counseling sessions are customized to fit your needs and provide the right guidance for your financial decisions.
Credit Building
Our professional Home Purchase Advisor will help you develop a budget, review your credit, and develop a personalized plan to help you reduce debt and improve your credit score.
Certificate of Completion
To be presented to cohort member and/or lender upon completion of counseling session with a homeownership advisor (if required).
Reclaiming North Lawndale***UPDATE April 2021***
Reclaiming North Lawndale is a strategy to address one critical issue: Build 1,000 affordable homes for working families at a scale that will rebuild the neighborhood. There are three key tenets of the campaign:
• OWNERSHIP AND EQUITY: Create the opportunity for families making $40-60K annually to build equity and own a home in North Lawndale. Instead of making people moving somewhere else, allow families to own and invest in North Lawndale rather than remain permanently as renters or get priced out if and when prices increase.
In East Brooklyn, New York, United Power's sister organization, East Brooklyn Congregations, initiated the "Nehemiah Homes" strategy in 1983 that then spurred similar strategies in the South Bronx and other cities. Today, 6,000 homes have been created in East Brooklyn alone, generating $2 billion in wealth and equity for Black and Brown families.
• SCALE AND PACE. North Lawndale had a peak black population of 113,827 in 1960, but it had lost 82,557 black residents by 2013-2017, a decrease of 72.5% to 35,947. To counter this loss, the scale of this effort must be large and the pace must be quick. This will create the positive momentum that is desperately needed. The scale and pace of adding residential rooftops will drive and catalyze other improvements – like commercial development, instead of the other way around (which often tends to be the focus).
It is important to note that, in Chicago, a large scale development of new housing equates in the minds of existing south and west side residents with plans that serve the interests of buyers and renters who have much higher incomes than the existing neighborhood residents, who often are predominantly neither Black nor Hispanic. The twin threats of depopulation and gentrification have turned communities on the edges of downtown and the lakefront into areas no longer affordable to working and working poor Chicagoans. In fact, depopulation and gentrification are seen by many local neighborhood residents as the one-two punch that leaves them reeling. This effort counters that by focusing on ownership and equity for working families and focusing on local institutions and leadership.
• LED AND DRIVEN BY LOCAL LEADERS AND INSTITUTIONS. The people best suited to drive and create change are the people who already live, own, and work in the neighborhood. The people best suited to ensure that this effort is squarely aimed at generating equity for working and working poor Chicagoans are those who live in the neighborhood. In North Lawndale, the following institutions are members of United Power for Action and Justice: Lawndale Christian Development Corporation, North Lawndale Community Coordinating Council, North Lawndale Homeowners' Association, Sinai Health Systems, UCAN, IFF, Mercy Housing Lakefront, LEARN Charter Schools, Harmony Baptist Church.
Phase I: North Lawndale
On September 22, 2019, 1,251 leaders of United Power for Action and Justice met in North Lawndale with Mayor Lightfoot and asked for her commitment to work with United Power towards results on this and other issues. Three areas of focus were presented, one of which was to build 1,000 homes on the west side and 1,000 homes on the south side of Chicago. The Mayor enthusiastically agreed and has kept her word.
Since that meeting—and despite the many obstacles presented by current health, economic, and social justice issues--we have initial commitments of support for Phase I in North Lawndale from: Mayor Lightfoot and city officials (see initial proposal for first phase of city owned vacant land); members of the State Senate (Harmon, Van Pelt, Steans, Muñoz, et. al.); and Alderman Scott (with conditions that we also insist on regarding the hiring of black people for development, construction, and professional services on this project).
The goal is to construct the first 250 homes within two-years and to continue to build 250 homes in three more phases – for a total of at least 1,000 new affordable homes. The goal is to rebuild completely the area bordered by Homan Square on the north and the existing anchor along the Ogden corridor on the south. This would align with other city investments.
The local United Power leaders and members in North Lawndale are establishing an ad-hoc committee to drive and oversee this first phase and initiate the necessary partnerships with the city of Chicago, the state of Illinois, the private sector, builders and developers invested in the community, and the various community and faith-based organizations needed to insure that the new homes will be affordable and available to people who live or work in North Lawndale.
What's needed: United Power is establishing a $25 million, 0% interest revolving loan fund to finance the construction or reclamation of new, decent, affordable owner-occupied homes at the scale and timeframe needed. To date we have commitments totaling $5 million. A revolving fund of $25 million of "patient capital" would allow United Power to start building the first 250 homes in North Lawndale in 2021 and continue to build or reclaim 250 homes at a time in other communities such as Roseland, Back of the Yards, and Chicago Lawn. An additional $10 million could provide no-interest second mortgages with reasonable liens to reduce the cost of the first phased development of new homes in these areas.