Join us once a month, every 4th Saturday, at the Creek's end of Greenpoint's Manhattan Ave to care for the meadows in and around the park.
About this event
Love plants? How about butterflies and New York City's amazing native bees? Join Newtown Creek Alliance and the Friends of MASE Park to care for the meadows in the park and on nearby Paidge Ave. We will be marking the 2 year anniversary of the Meadows at MASE this June. Over the last few years, we've planted thousands of flowering native plants in these locations to provide habitat and support for our native pollinators and we'd love your help in caring for them.
The main meadow at MASE was planted through a collaboration with Newtown Creek Alliance, the National Wildlife Federation, and their Greenpoint Eco-Schools program in partnership with the 4 public schools in Greenpoint to provide habitat for local ecosystems and to provide opportunities for the community to come together to celebrate and learn about urban ecology. With your help we can keep the meadow thriving, providing beauty and joy for the whole community.
The meadows on Paidge were planted through a partnership with the NY Tree Trust and connects - from a butterfly's point of view - the meadows at MASE with the planted areas at the Newtown Creek Nature Walk, Kingsland Wildflowers, and other nearby flowering planted areas.
We will provide gloves, tools, and guidance on how to help care for these urban meadows.
All volunteers and staff are required to wear a mask during all events and practice safe social distancing. We recommend wearing weather-appropriate clothes and sturdy shoes, bring along your personal water bottle and sunscreen. There are no bathrooms on site but plenty of restaurants and shops nearby.
For other volunteer opportunities with Newtown Creek Alliance visit the events page here: http://www.newtowncreekalliance.org/events/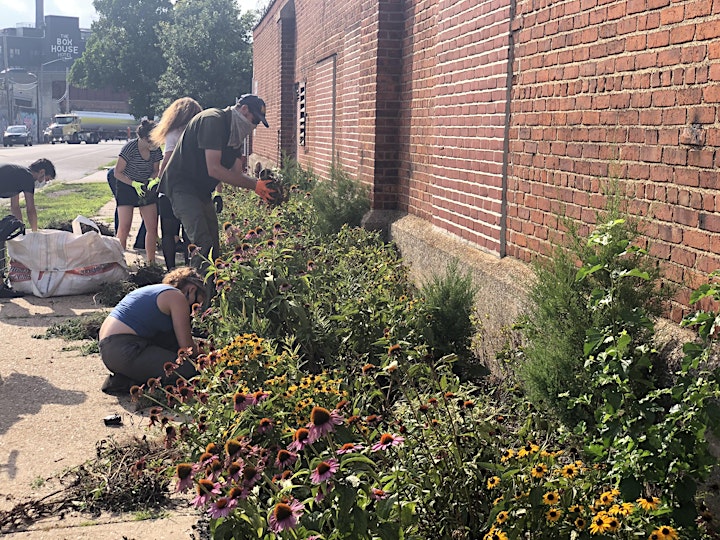 This program is made possible with the generous support from the Greenpoint Community Environmental Fund (GCEF) and our partnership with the National Wildlife Federation.