About this Event
Dangerous Curves started in Detroit in 2014 and set a precedent for a welcoming dance community. This convention celebrates belly dancers of any size, age, gender or background. We have an amazing line up of professional performers who will hold workshops and symposiums.
The Saturday evening show will be a dazzling presentation of the Instructors, students and special guests.
Workshops begin Friday afternoon at 2PM and will run through Sunday afternoon at 3PM. They include beginner and advanced classes, traditional, Raq Sharki, American Tribal Style, Fusion Styles, Techniques and Stage Presence.
There will be amazing costume vendors.
A photographer will be on hand to take professional posed photos.
HOTEL INFORMATION:
We have a block of rooms reserved but they are limited. Reservation should be made directly through the hotel. Please mention that you are with the NE Dangerous Curves Convention to receive the discount:
Courtyard by Marriott 8 Rooney Circle | West Orange, NJ 07052
hotel: 973.669.4725
For more information please contact Audie at AudiesBellyRhythm@gmail.com, 973-280-6386.
Introducing our Instructors: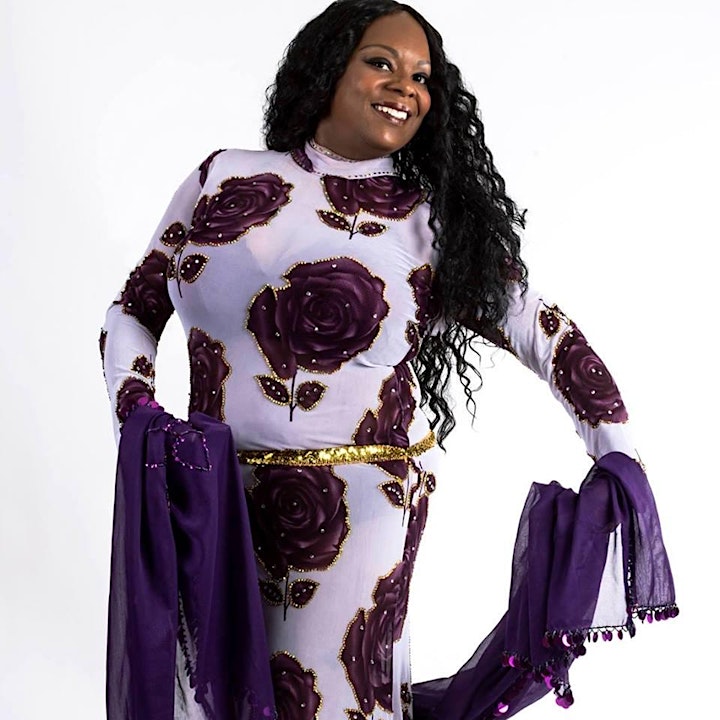 Adira Elham: Intro to Belly Dance Class
Start your Belly Dance journey by studying with a celebrated professional with over 20 years of experience. Adira will cover dance techniques, modalities, combinations, Arabic music and the culture of belly dance.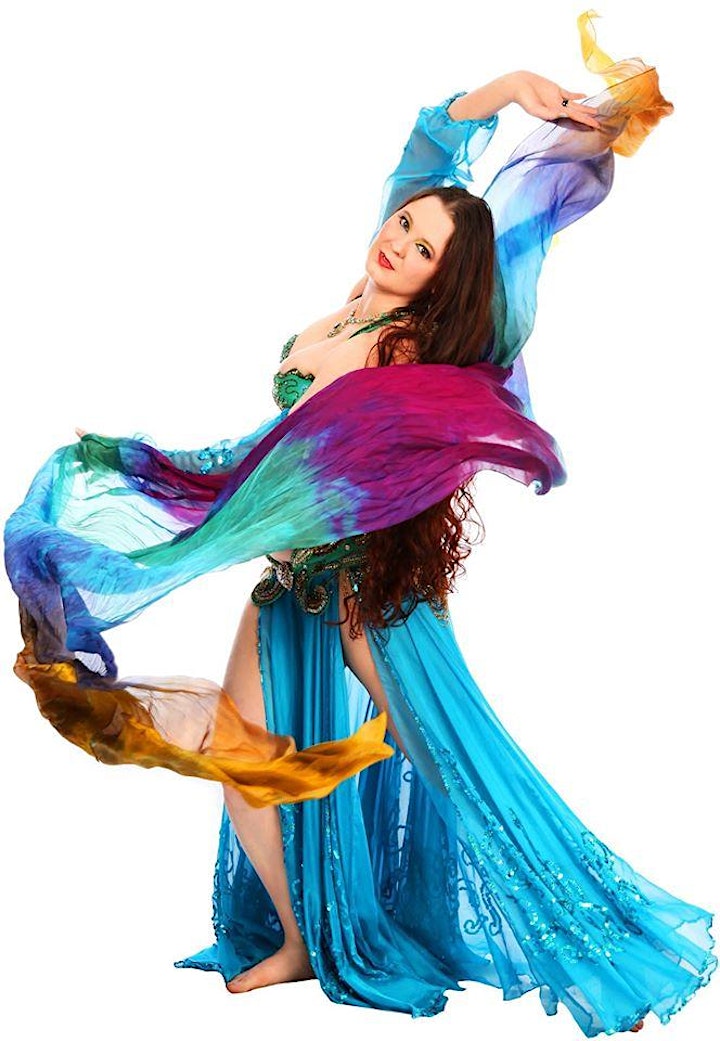 Mahsati Janan: Finger Cymbals. Non Music - No Problem!
Take your zill technique to the next level. Learn cymbal technique and combinations to dance with only your finger cymbals as accompaniment. No music? No problem. Belly dancers can provide their own music with their finger cymbals and still put on an amazing show. Mahsati is a seasoned performer and has travel the country sharing her talent.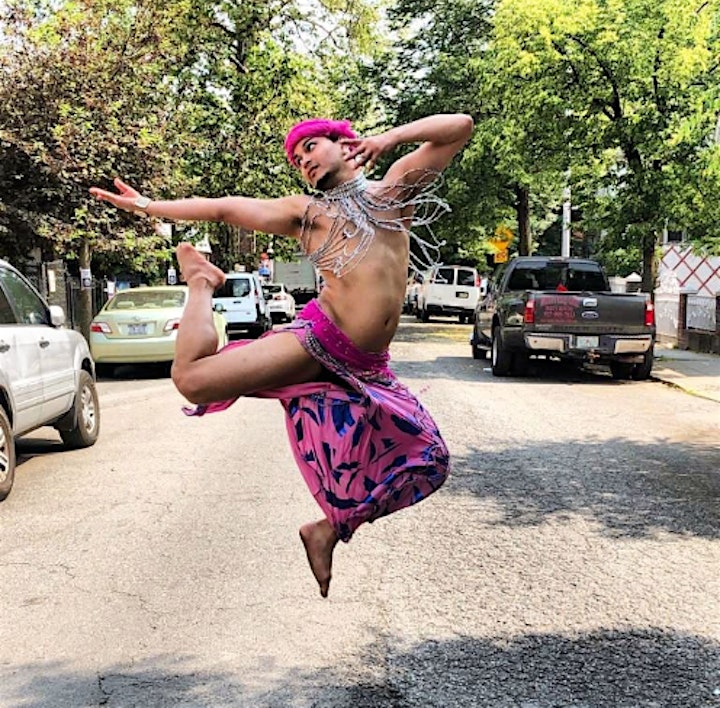 Sarha Abdo: Mejanse Fusion
If you love to perform with lots of energy and love to fuse different styles then this class is for you. Sarha has 20 years of experience with dances of different styles. He fused them seamlessly with Belly Dance for amazing performances. Come learn how it's done.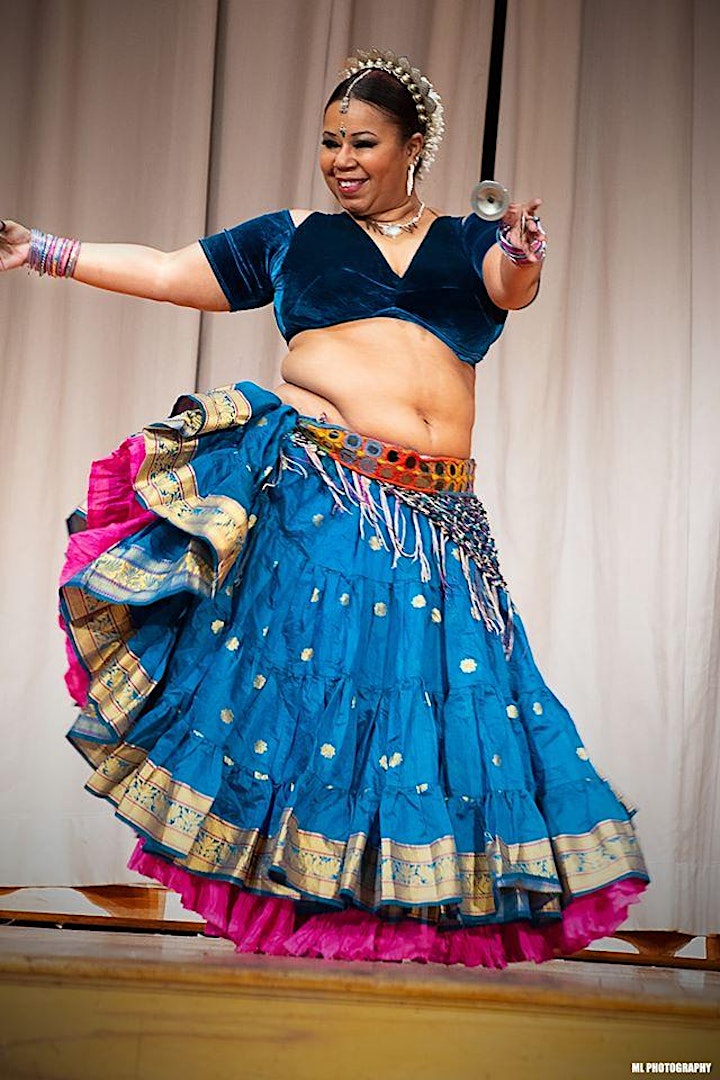 Maria Naja Richardson: Work That Skirt
Naja is a Certified Fat Chance Belly Dance (formerly known as ATS) Instructor and Performer with many years of experience. In this class she will to use your skirt as a dance partner. Learn this fun and flirty dance with a stunning and notable dancer.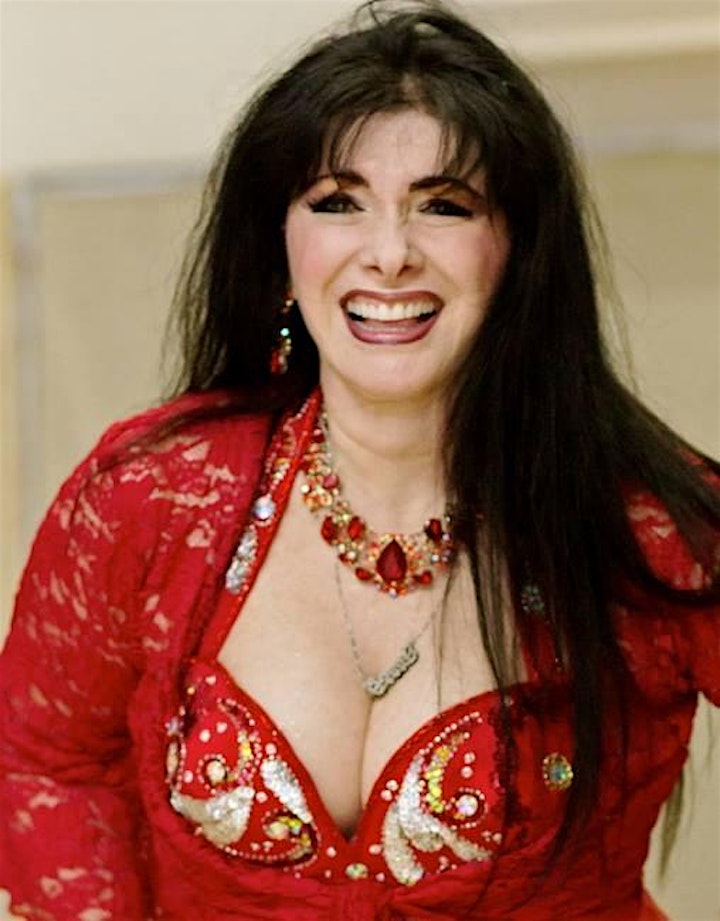 Esma's Wow Factor!
Why do some dancers seem to capture their audience and own the stage over other dancers with the same dance ability? How can you get your audience to pay more attention to your performance regardless of the venue? Esma shares her tips and techniques based on her years of experience as a performer for stage, restaurants, parties and international audiences.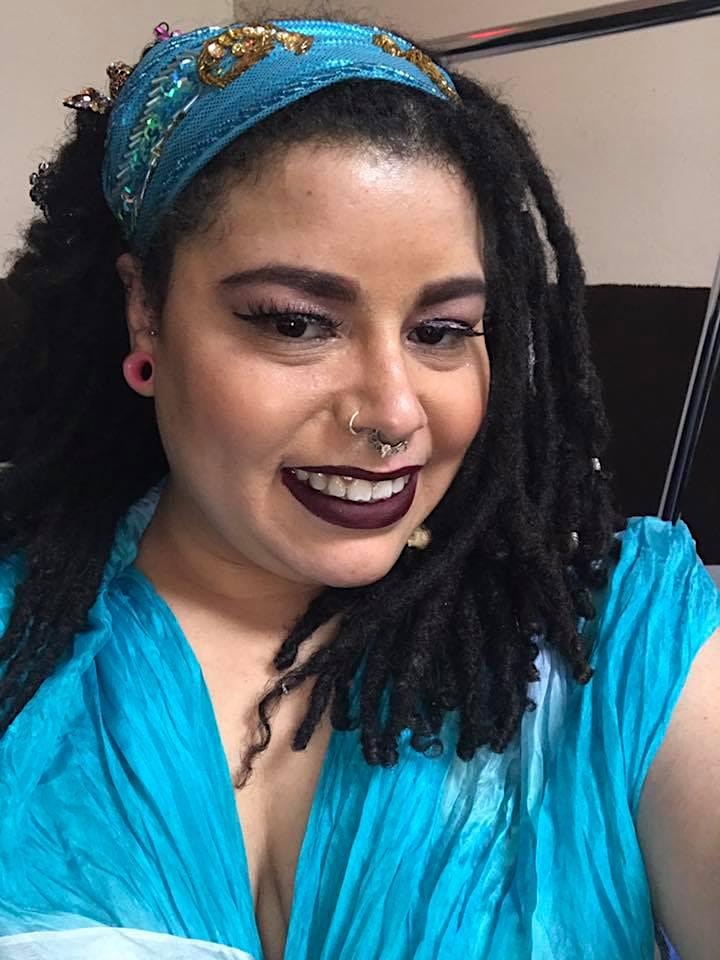 Kris' Gypsy Curves: SharQui
As a Certified SharQui Instructor Kris is the ideal person to show students of all levels how to get and keep fit with and accredited belly dance work out class. Kris is also am amazing fusion dancer combining Flamenco, RaqSharki and Modern dance.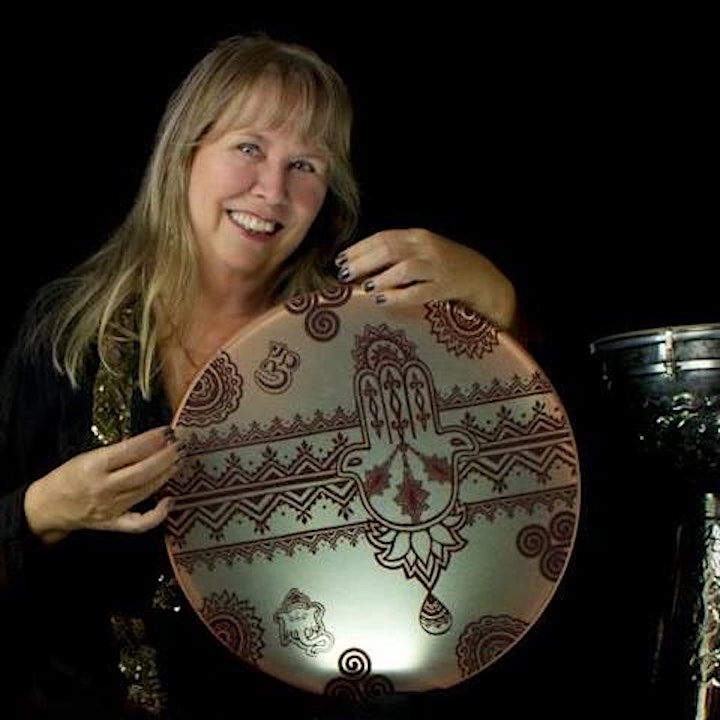 Casey Bond: The Arabic Eight: Rhythms for Belly Dancers & Drummers
Join percussionist Casey Bond, a long-time drummer for some of the best belly dance bands in NYC, for a fun workshop featuring 8 rhythms in the Arabic style! Drummers, bring your doumbeks, dancers bring doumbeks, frame drums or zills. Learn the rhythms that drive your favorite dance songs, such as Aziza, Leylet Hob, Ay Ya Zein, Lama Bada and more!
Tashira Wadiya: Slow and Luscious
Tashira, a legend in the belly dance community will teach one of her signature classes. Slow and Luscious; with lots of isolations, undulations, hip sways and seductive arm movements. Come learn to make your dance amazingly slinky and delightful.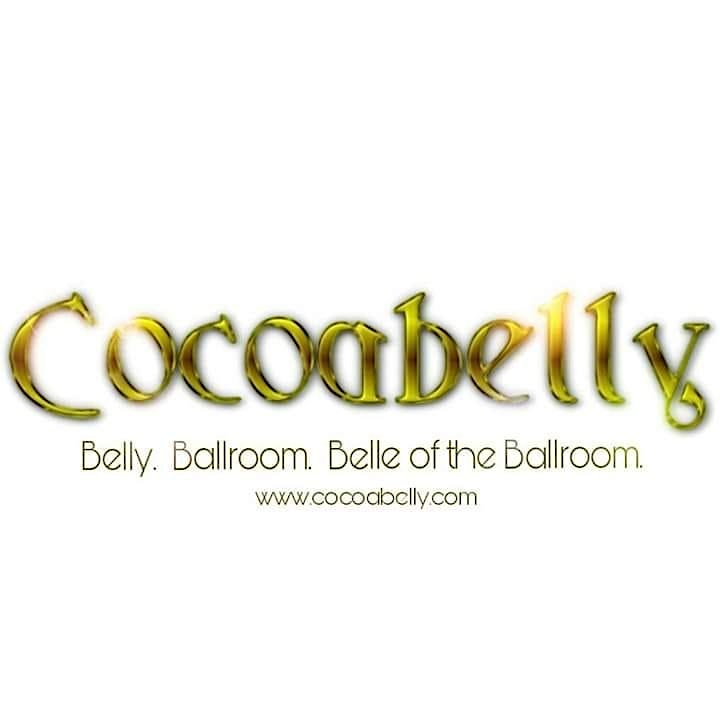 Zuri of CocoaBelly Costumes: Handling Your Curves
Zuri creates bespoke costumes that are stunning and fit's perfectly. Learn Considerations For Getting Your Best Costume Fit from this talented expert.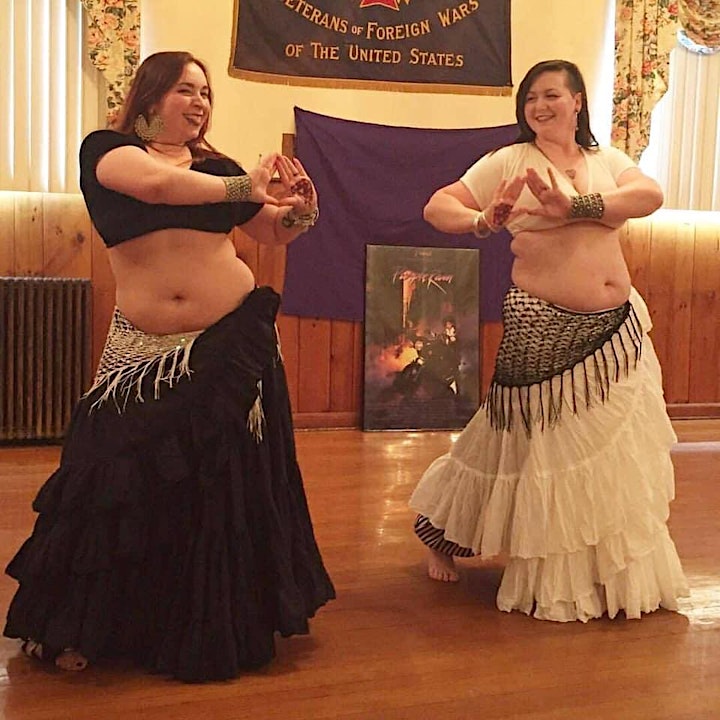 Andriel and Jess's American Tribal Style Basics
Join these Fat Chance Belly Dance Certified Instructors an learn the basic techniques and movements of FCBD (formerly known as ATS) style belly dance. These Ladies are fun, informative and stunning performers with years of experience.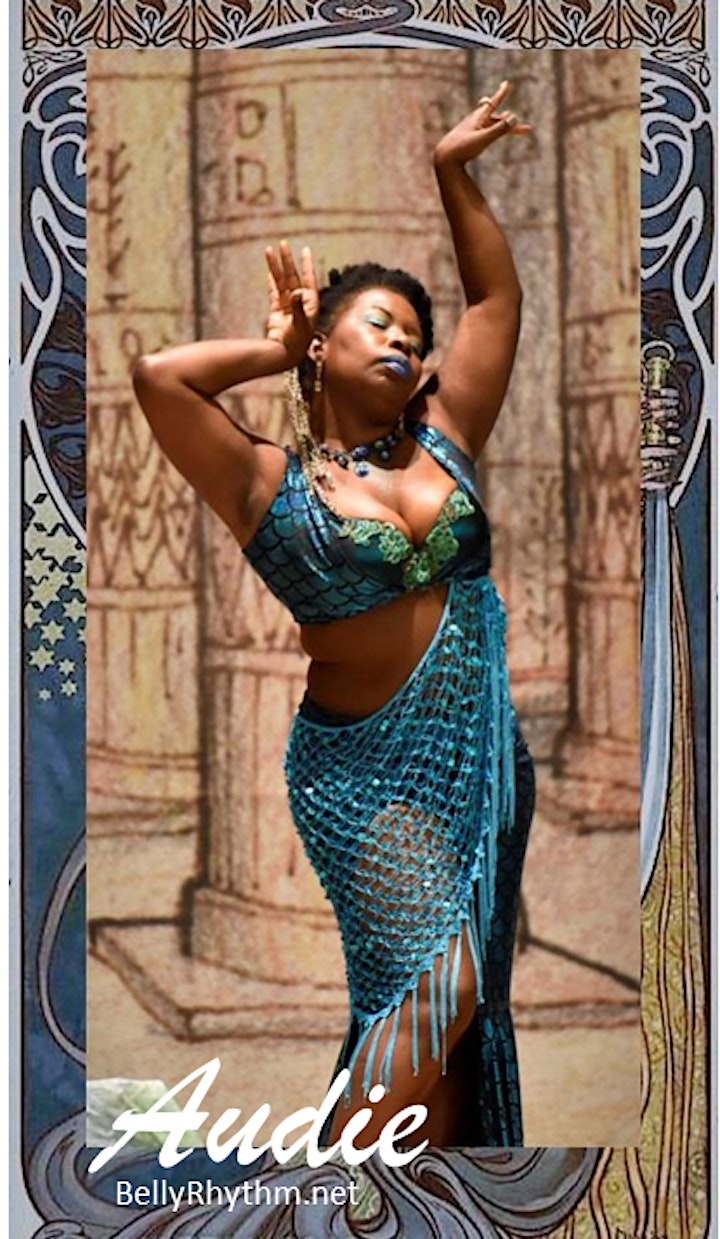 Audie of BellyRhythm is your Hostess for the event!
Early Registration for VIP All Access is open.
Single Day Registration and Individual Class registration starts soon!