Description
It's hard to believe the North Dakota Women's Business Center has been around for 20 years, but it's true! We thought, "Is there any better way to celebrate this milestone than with 200+ friends at our largest event of the year?" No. No, there is not. Join us! Tickets on sale now!

We're bringing together women from across North Dakota and the region for training, networking, business growth opportunities, personal development, professional focus, and of course…. fun! Hello, PLATINUM Anniversary Party!

Whether you're a professional in the workplace, a business owner, or a woman seeking a growth opportunity, you'll have access to a variety of activities, breakout sessions, and more. We're not kidding when we say there's something for everyone!
---


SCHEDULE
Sunday - October 20, 6:00 - 8:00 pm
NDWBC's Platinum Anniversary Party & Fundraiser
We're celebrating 20 years in service! Enjoy networking, live music, shopping and more during our Platinum Anniversary Party at the North Dakota Heritage Center! (612 E Boulevard Ave, Bismarck, ND 58505).
Monday - October 21, 8:00 am - 4:30 pm
ND Women's Business Summit
The Platinum Anniversary celebration continues for attendees as they take in a full day of outstanding personal and professional development opportunities - panel discussions, breakout sessions and so much more! Bismarck Event Center (315 S 5th St, Bismarck, ND).
Summit Schedule
7:45 - Registration
8:30 - Welcome - Join us for Summit Kick-Off!
8:45 - Breakfast with Entrepreneurs Panel
Norma Baker-Flying Horse - Red Berry Woman
Ashton Hauff - Makewell | The Goodkids | Genuine Photography
Ashley Rae Klinger - It's Her Brand Enterprises
Indira Kovaci - PrimRose Boutique
10:00-11:05 - Breakout A
Chelly Ontis - Using Facebook to Grow Your Business
Kimberle Nagle - How to Get Paid!
Brien Haugen - Why You Should Care About Culture
11:10-1:10 - Keynote Luncheon
Annual Awards for Women,
Keynote Address - Renee Rongen
1:15-2:20 - Breakout B
Keynote Roundtable (Reserved for sponsors with roundtable passes.)
Ashley Rae Klinger - Picking Your Weeds - Cultivating Your Future
Rabecca Ternes & Roxi Pfliiger - Money Talks
Dani Gilseth & Aimee Hanson - The Power of Gratitude in Business
2:25-3:05 - Break - Networking, refreshments and group drumming with Deb Moen
3:10-4:15 - Breakout C
Corissa Saint Laurent - Reach Your Customers Online With Google®
Tyler Demars - Entrepreneurship Essentials
Deb Eslinger - Gain Control of Your Daily Agenda
4:15-4:30 - Closing - Summit Wrap-up & Door Prizes!
---
MEET THE KEYNOTE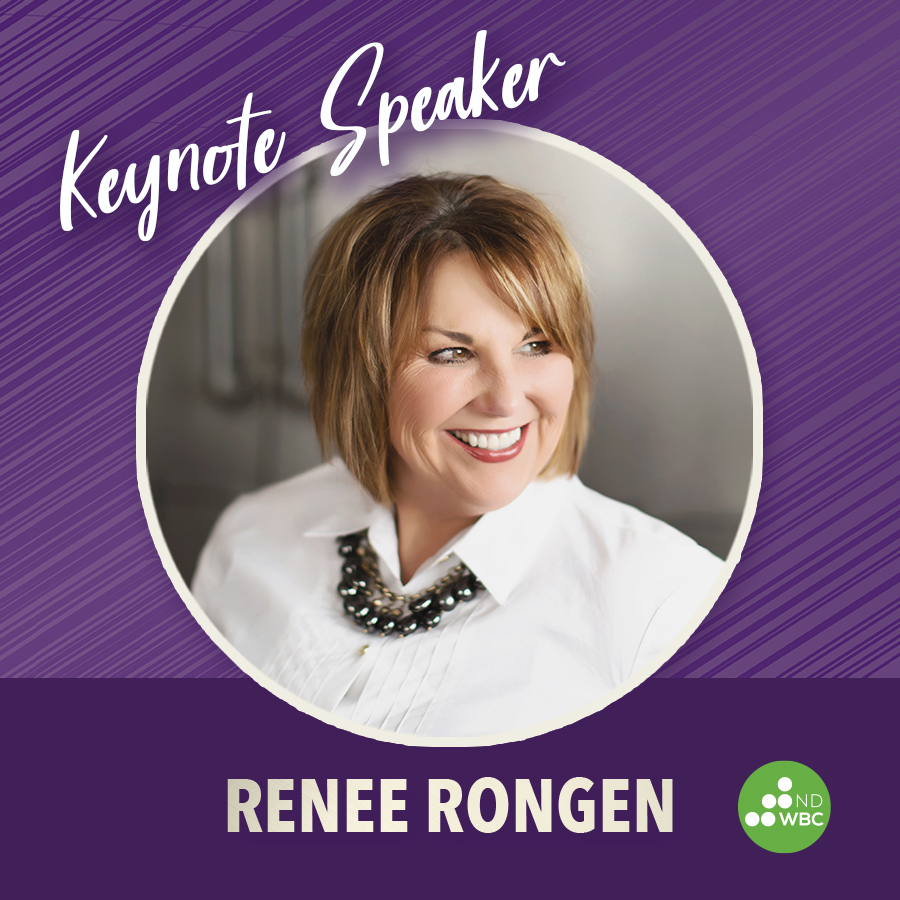 Reneé is an award-winning humorous and inspirational speaker, author and business consultant. She is one of the most in-demand and top-rated speakers in the U.S. and Canada. Combining her stage presence, with her award-winning business background, topped with her complete authenticity, she delivers an experience like no other to organizations who want to inspire and grow their culture to be the best in the industry.

Introducing...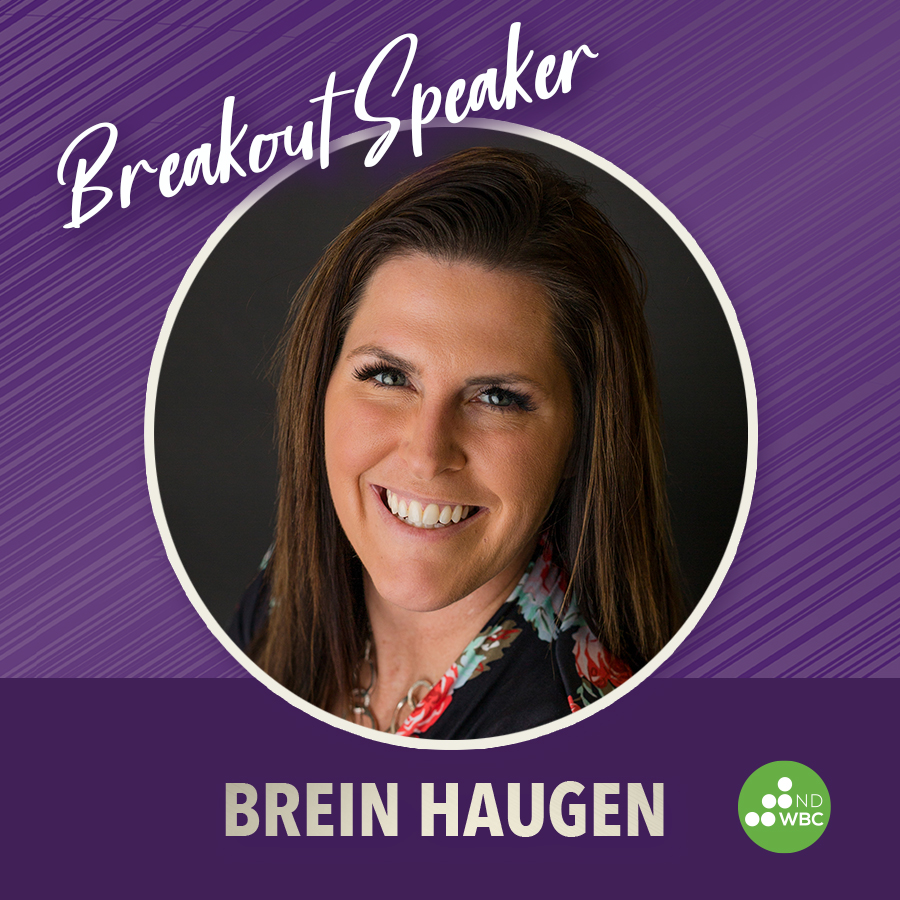 Brein Haugen
Brein Haugen is the Director of Admissions for Rassmussen College at the Fargo/Moorhead campus. She was born and raised in Fargo and currently splits her time there and in Portland, ND, where her husband farms.
Brein has a master's degree in organizational phycology and is currently working toward a Ph.D. She has presented professional development training on various topics for many different organizations in the area. Most notably, she has been a speaker at the ND ACE Women's Leadership Conference, a keynote speaker for the Fargo, West Fargo, Moorhead Chamber of Commerce Business Series, and a guest on Point of View with Chris Berg.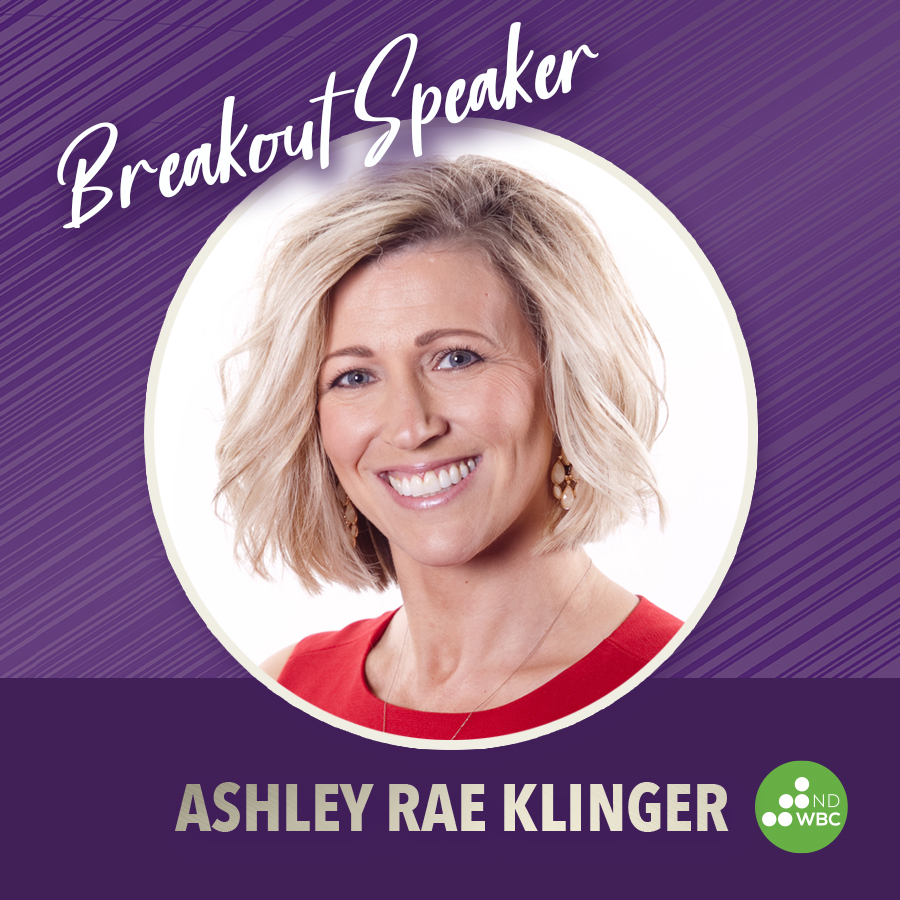 Ashley Rae Klinger
With 18 years of marketing and personal branding experience, and 10 years of professional speaking experience, Ashley Rae is the owner of It's Her Brand Enterprises; a lifestyle empowerment and development business, which includes It's Her Brand Coaching, It's Her Brand Speaking, and It's Her Brand Magazine.

Their overall mission is to empower and equip every woman with the ability to be Purposeful, Intentional, and Engaged in the life she's living by helping her be proactive about cultivating Her Brand.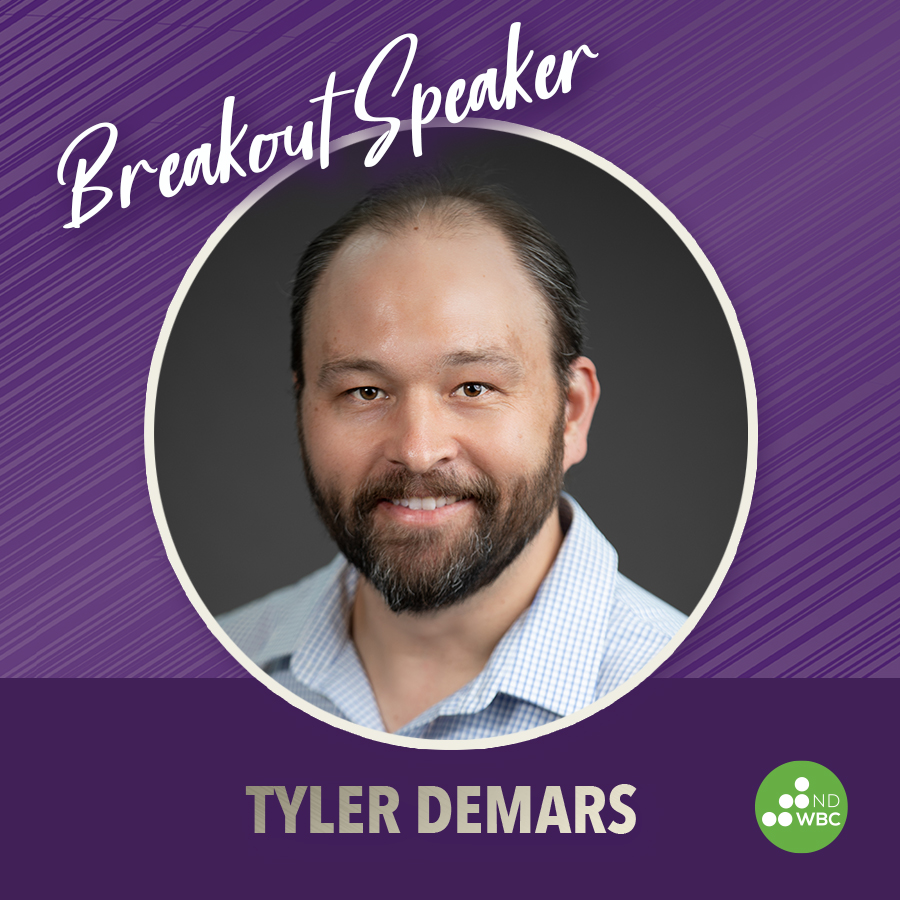 Tyler Demars
A Minot native, Demars holds a bachelor's degree in Management and a Master's degree in Strategic Leadership, both from the University of Mary in Bismarck, ND. He offers a broad skill set by using his past experience in operations management, sales, small business development, cooperative development, community/economic development, and non-profit management/leadership.
As the Director of Cooperative Business Development at Common Enterprise Development Corporation, he was instrumental in moving several businesses from conception to launch. Working for CTB and the Small Business Development Center, Demars has helped several businesses analyze and improve financial performance.
Demars' work has required proficiency in strategic planning, financial analysis, business operations, and communication with a variety of stakeholders.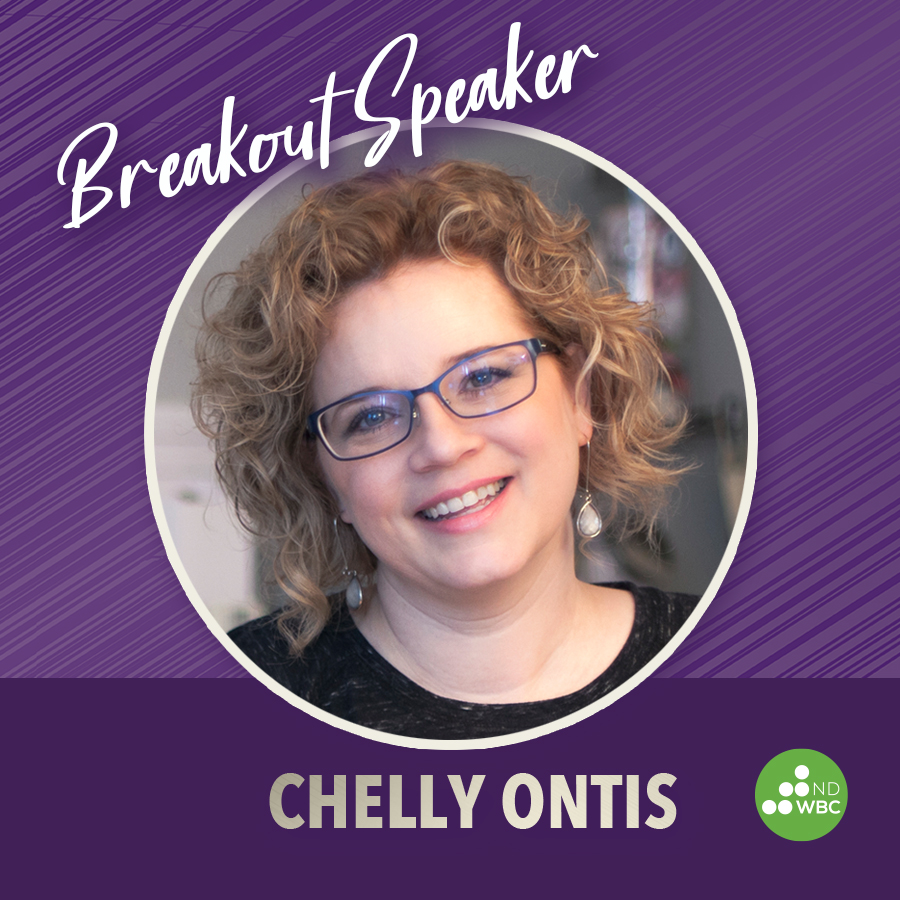 Chelly Ontis
Chelly is a marketing coach who loves helping entrepreneurs grow their business through branding and marketing — specializing in assisting creative businesses to succeed online using social media with simple branding techniques (that are easy for any entrepreneur to learn).
Her experience of being a freelance graphic designer, since 1997, has encouraged her to bring a new eBook, Branding & Marketing for Creatives, to life to help other entrepreneurs understand branding basics. Her crazy work schedule is what helped her create a planner for those running a business using social media – her Entrepreneur Planner is perfect for organizing their business (& personal life).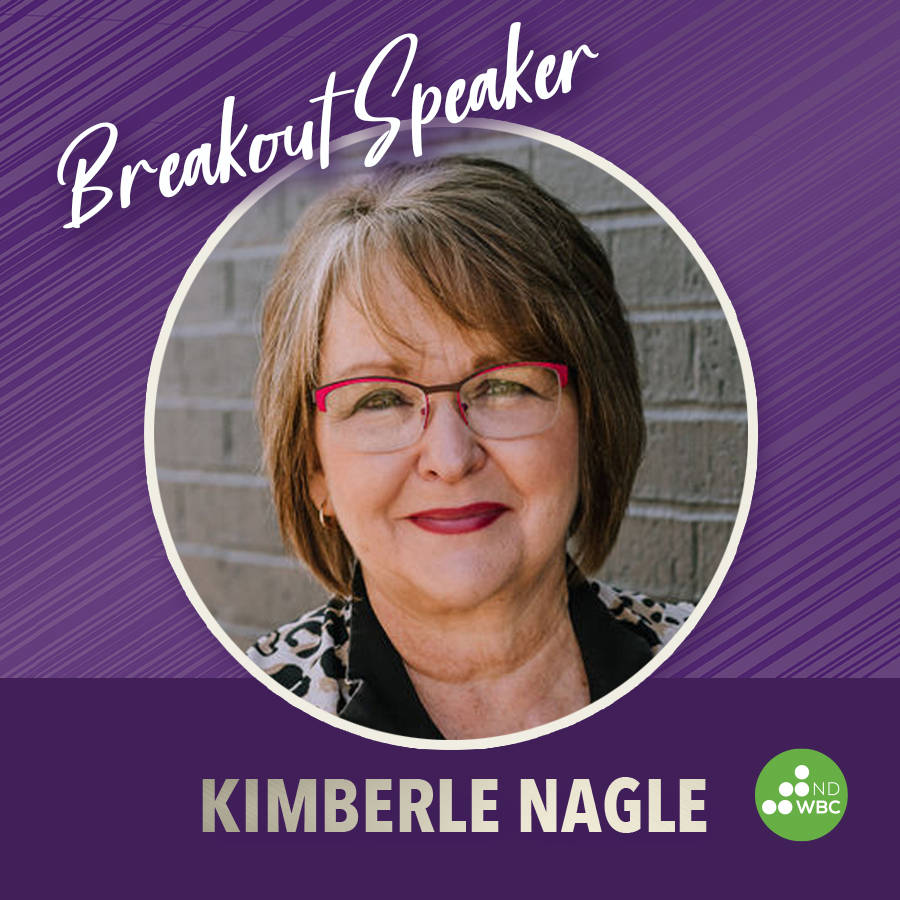 Kimberle Nagle
Kimberle is the CEO of Upgrow Business International, an organization she founded to help women take action and build profitable businesses they love. Kimberle Nagle is an award-winning humorous speaker and business coach. She has trained and coached 1000's resulting in 250+ clients launching successful enterprises.
She truly believes that people are capable of taking authority over their lives and deserve the life they've always dreamt of. She loves helping women discover their potential through coaching, speaking, and training.
When she isn't helping others achieve their dreams, she spends as much time as she can with her grandbabies. She enjoys teaching them to sew, garden and make the impossible possible.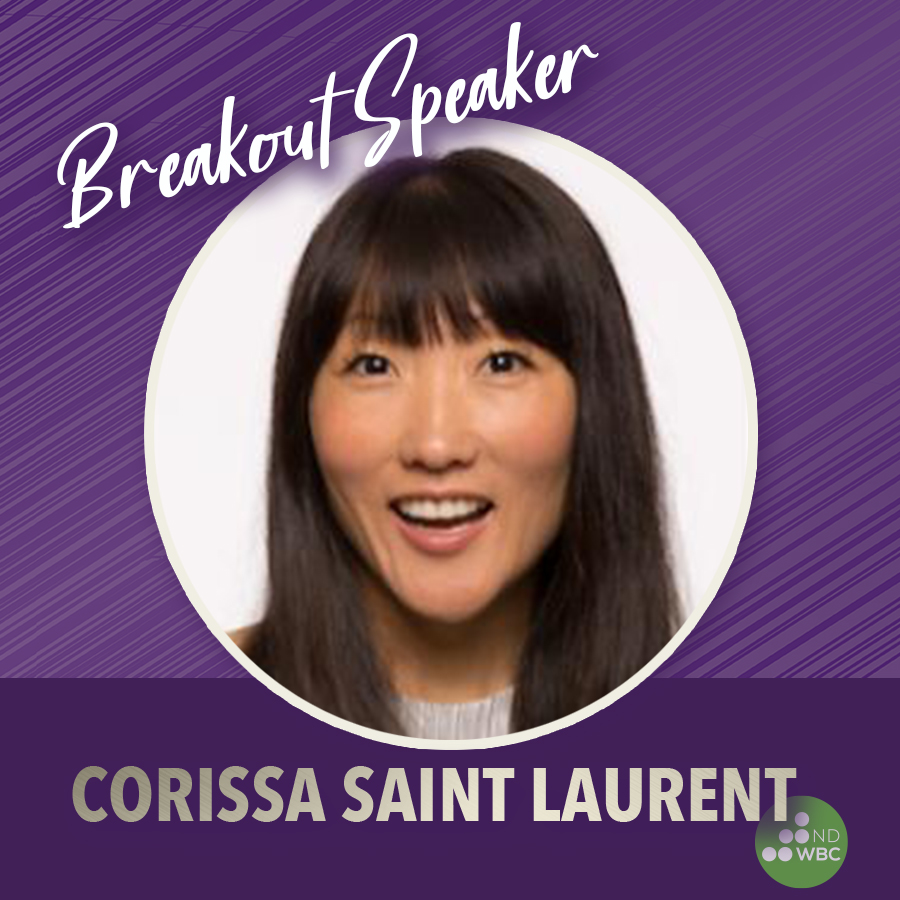 Corissa Saint Laurent
Corissa is a speaker for the Grow with Google partner program. Her marketing career began as a small business owner in the early 2000s. After running a wellness business, she opened a marketing firm dedicated to helping small businesses and nonprofits succeed. She began teaching marketing workshops and partnered with Constant Contact before going to work for them for eight years as the Director of Regional Development for three distinct regions.
Corissa's love for teaching and presenting led to the launching of her third business as a professional speaker and trainer. She has presented to over 50,000 in live settings and her on-camera and print content has reached hundreds of thousands more. She is passionate about helping small businesses learn the power of digital marketing and inspiring individuals to achieve their dreams.
PLUS, Corissa is sticking around for TWO additional workshops the day AFTER Summit if you want to dive deeper into the power of Google.
Get those tickets here: https://bit.ly/2mZhkLd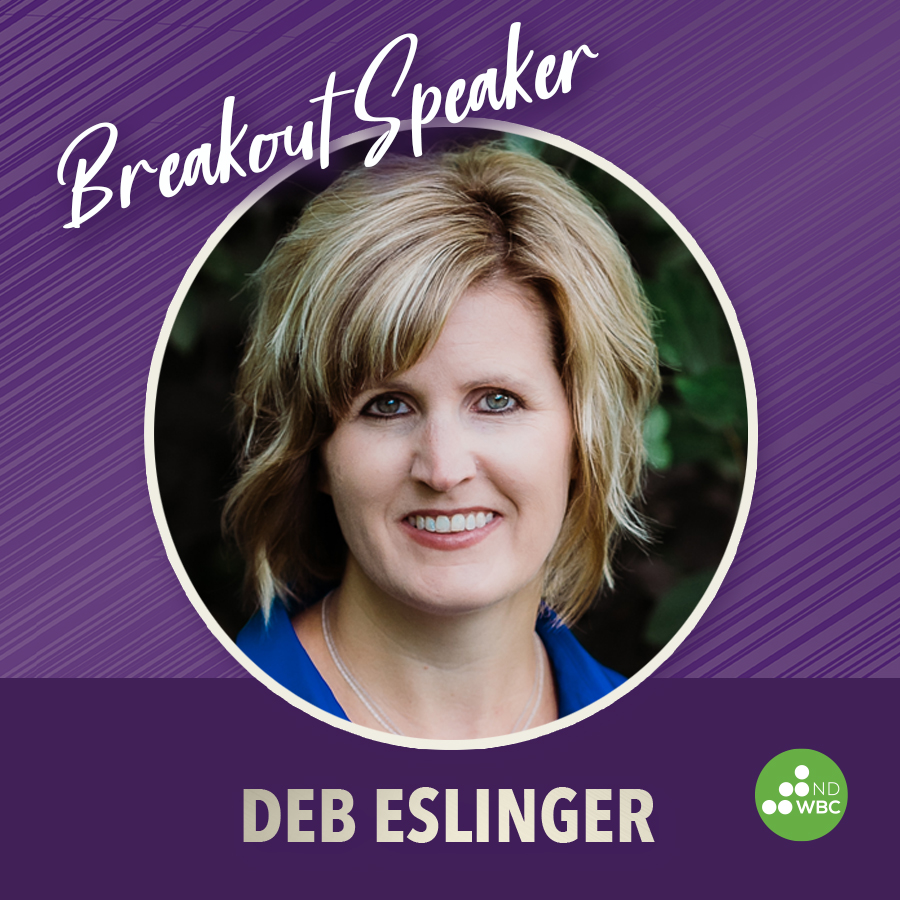 Deb Eslinger
As a successful business owner, coach to entrepreneurs and super-mom survivor, Deb has created the lifestyle she wants and a career that she loves! She wants to come alongside you to discover what it is you really want and build the skill sets to go after your dream-life.
Deb is a certified John Maxwell coach, speaker, and trainer focused on leadership excellence with the John Maxwell Team. She's also a certified Behavioral Studies Consultant who works with individuals and teams to reach their peak performance promoting a healthy culture and high trust teams. She is a current member of the President's Advisory Council and Executive Committee for the John Maxwell Team.
Deb is actively involved in creating programs in her local community. She's devoted to giving back and adding value. Deb is co-founder and on the executive committee for BisMan Power of 100 and co-license holder for TEDxBismarck.
"What drives me? Spending time with my amazing husband, Neal, and my beautiful girls Alea and Tia. Because life is too short to be living with wishes and regrets."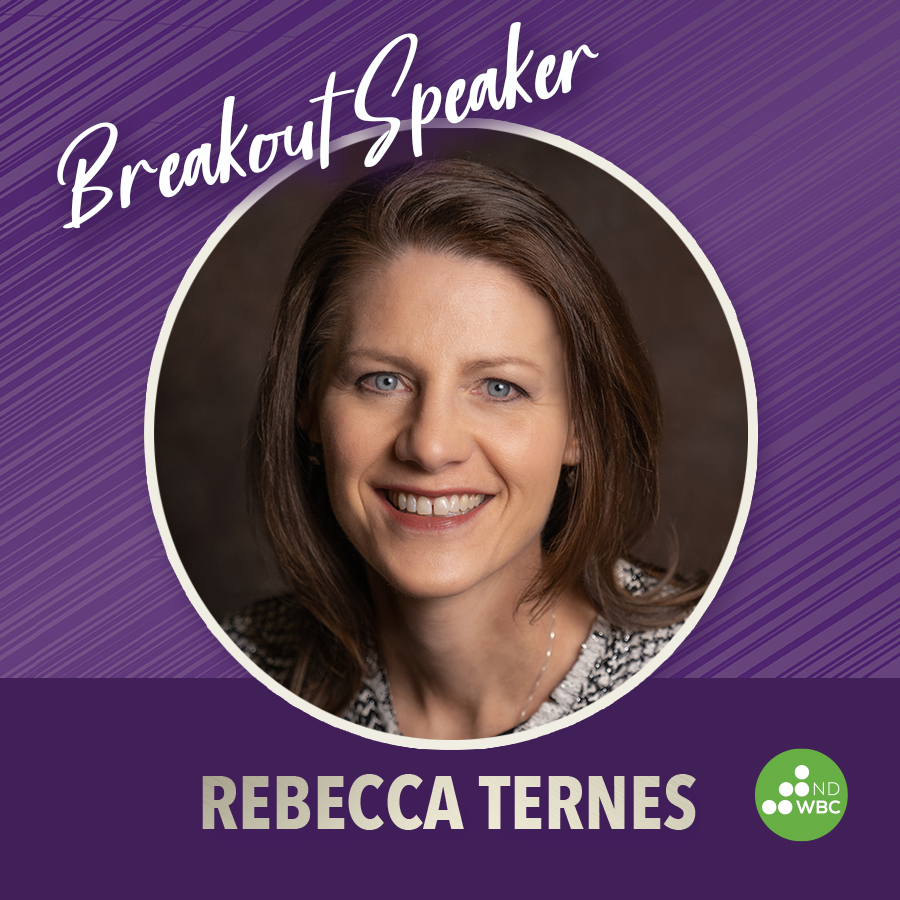 Rebecca Ternes
Rebecca brings 20+ years of financial and insurance experience to her work with U.S. Bank business clients. She supports their growth and cures pain points in cash management, borrowing and fraud protection. Her education includes a bachelor's degree from MSU Moorhead and an MBA from UND. She is married, has three teenagers and lives in the country.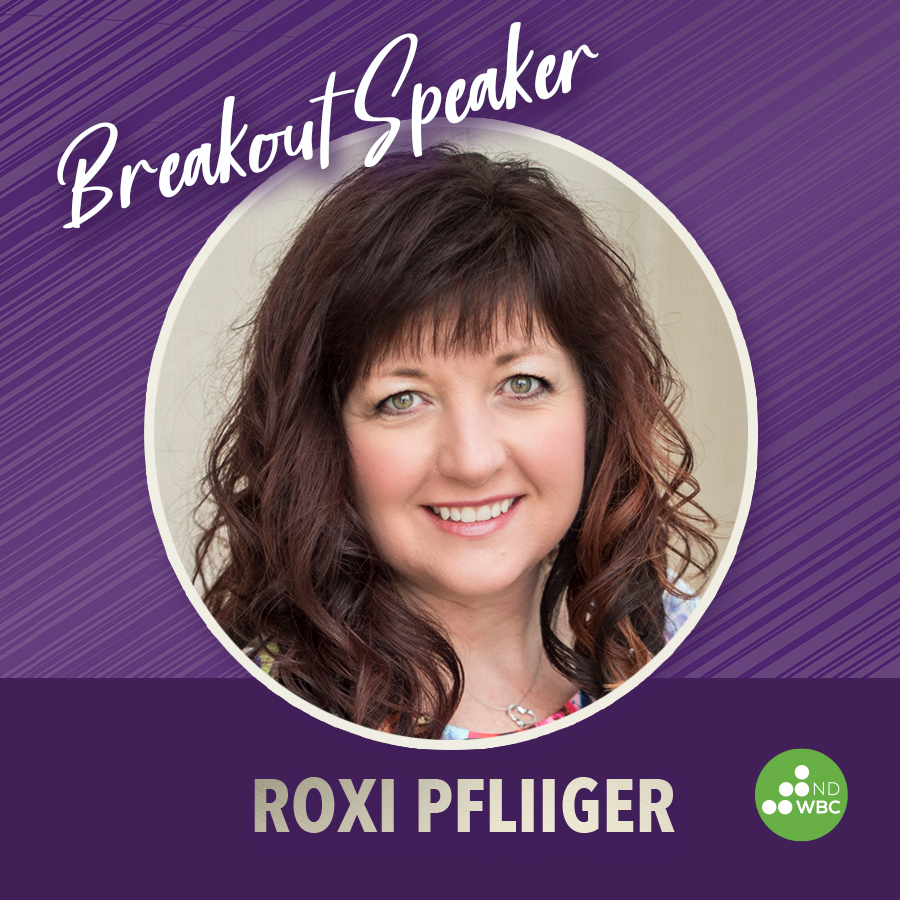 Roxi Pfliiger
Roxi Pfliiger is an adventurous and passionate leader with 25+ years of leadership, operational management, and business development experience. As VP/Sr. Business Development Officer for Dakota Business Lending, she helps small businesses with creative financing packages. Seeing businesses grow & succeed is her motivation.
More speaker information coming soon!