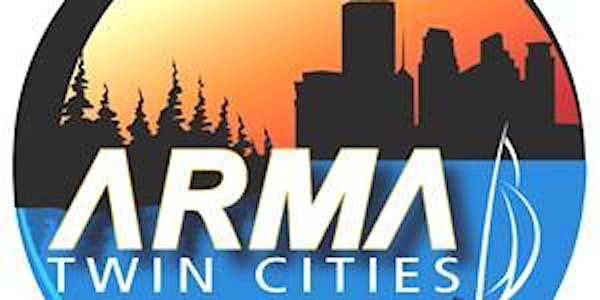 North Dakota / Twin Cities ARMA January 10, 2023 Meeting via Webinar (Zoom)
Go from Good to Great, From Great to Exceptional!
About this event
The North Dakota Chapter of ARMA, in coordination with the Twin Cities Chapter of ARMA, is pleased to present: Modern, Compliant and Easier to Execute Records Retention Schedules
Speaker: John Spencer
We use soft skills every day at work and developing these soft skills will contribute significantly to your success in your RIM role - and their absence will generally make you less effective. With IG's enterprise-wide scope, RIM professionals must have the soft skills to collaborate, develop relationships, engage and forge partnerships with other IG stakeholders, such as IT, Legal, Risk, compliance, Data Privacy, HR, Business Units, etc. Soft Skills, more specifically, Emotional Intelligence, is the "something" in each of us that is a bit intangible. Emotional Intelligence affects how we manage our behavior, navigate social complexities, and make professional or personal; decisions that achieve positive results.
The Webinar will begin with announcements at 11:30 a.m. followed by the presentation at 11:45 a.m. and will end at approximately 1:00 p.m. (CST).
Webinar information will be included in the email that confirms your registration. If you forgot to add the meeting to your calendar while on the registration page there is also a link in the confirmation email to add it to your calendar.
You will need to SignIn to Eventbrite and or click the link provided in your email to access the online event. Access will only be given to those that have registered.
John is the U.S. RIM Delivery Leader for Ernst & Young. He's responsible for the management, strategy, special projects an daily operations across the U.S. He has more than 30 years of experience in customer service, people management, and building relationships. He is a nationally recognized speaker on soft skills and emotional intelligence.