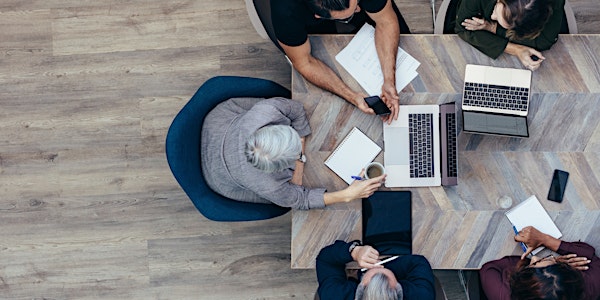 North Carolina Business Networking
North Carolina Business Networking Every Wednesday At 4 PM EST Hosted By North Carolina Business Coalition Advisory (NCBCA).
About this event
Are you a business owner that would like to multiply your sales?
According to studies, 85% of jobs are filled through professional or personal networking.
Your ability to partner with the right people is critical to your success.
Fortunately, there's an easy way to do this through professional networking.
Join us this Wednesday at 4 PM EST for North Carolina Business Networking hosted by North Carolina Business Coalition Advisory (NCBCA).
You will instantly gain access to these amazing benefits:
1. Build New Genuine Relationships
2. Generate More Word of Mouth
3. Access Powerful Resources
4. Gain Valuable Training
5. And Much More!
Register now at https://events.forwardbusinesscoalition.com/north-carolina-networking to secure your spot at this event before time runs out!
Overcome anonymity in your market through powerful word of mouth.
Start rapidly growing your business when you register right now.
***P.S. Visitors do not have to live in North Carolina to attend this event. You must register on our website to receive the meeting details via email (please check your spam folder, in case you're having trouble finding it). By registering, you're giving us permission to record the meeting to repurpose it as content, promotion material, etc. We're not responsible for the views of our attendees and hold each person accountable for their own actions, words, and other behavior.