North Broad Physical Therapy Center's Spooktacular Zombie 5K and 1Mi Walk
About this Event
The North Broad Physical Therapy Center (NBPTC) is hosting our Fourth Annual Spooktacular 5K on Thursday, October 31st! We are a student run clinic through Temple University that provides pro bono physical therapy services to the underinsured and underserved members of the North Philadelphia community. The clinic strives to reduce health care disparities and improve quality of life by inspiring community partnership, mutual learning, and inter-professional collaboration. The money raised from this event will go directly towards operational costs of the clinic so that we can continue to run effectively and efficiently, as well as for assistive devices for our patients to help facilitate their return to independent mobility.
This year, we are collaborating with the Temple University Police Department to host Spooktacular. In the spirit of Halloween, our typical run will transition into becoming a Zombie Run! Each runner will be given flags along with their bib. Our volunteer "zombies" will be on the course chasing after you to steal your flags (you better run fast or you'll become zombie food!). Our event will also include a separate obstacle course, laser tag, game truck, face painting, prize raffles, and more! Coming in a costume is also highly encouraged so you can partake in our costume contest!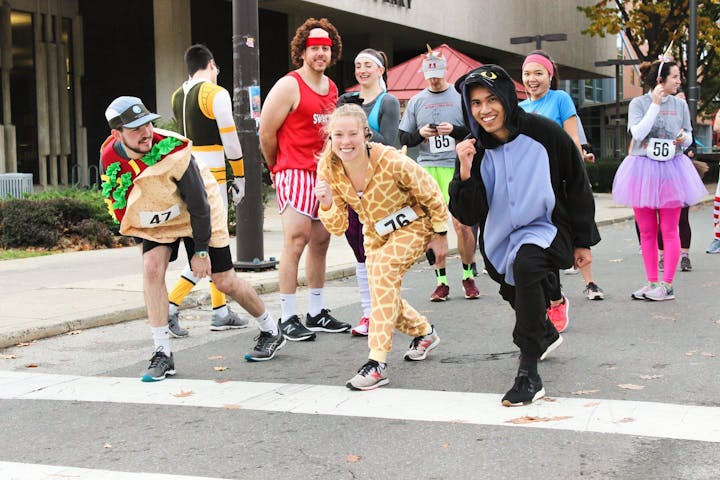 Please consider joining us, and support the clinic that gives back! We'd love to see you there. To register for the 5K Run ($20) or 1 Mile Walk ($10) +tax, register here before October 14th. You'll receive a free shirt as well, but don't let that stop you from coming in a costume!
***Please provide your age at check-out to ensure a drink ticket for Draught Horse
If you are unable to attend, you can still support the NBPTC and our goals by providing a tax-free donation through this page. If you are from a company or organization that would like to become a spotlighted sponsor, plaese contact our Funds Coordinator, Kevin (kevin.kruth@temple.edu) to go through a quick and easy process. This allows your logo to be displayed on our T-shirts and website.
You can also help by sharing this event! SPREAD THE WORD to your friends, family, local physical therapy clinics, and more. The NBPTC appreciates all the support we can get so that we can fulfill our mission statement to serve the underserved. Thank you and we hope to see you there! If you have any questions, please email us at nbptc@temple.edu or visit our website at cph.temple.edu/north-broad-physical-therapy-center for more information!