Description
Thank you for your interest in sponsorship of our exclusive tour of Kendall Jackson Wine Estate & Gardens. Please help us reach our fundraising goals for Petaluma Education Foundation so we can create a scholarship program for graduating high school students seeking higher education in the field of interior design.
If you are interested in sponsoring but are unable to attend, please consider sponsoring and then gifting your tickets back to us to sell for added fundraising for our philanthropy. We could not put on the amazing events and and provide for our philanthropy without the generous support of our sponsors. Thank you!
---
We invite you to explore sensory gardens and indulge in an experience designed to showcase the dynamic relationship between wine and food while supporting the future of design.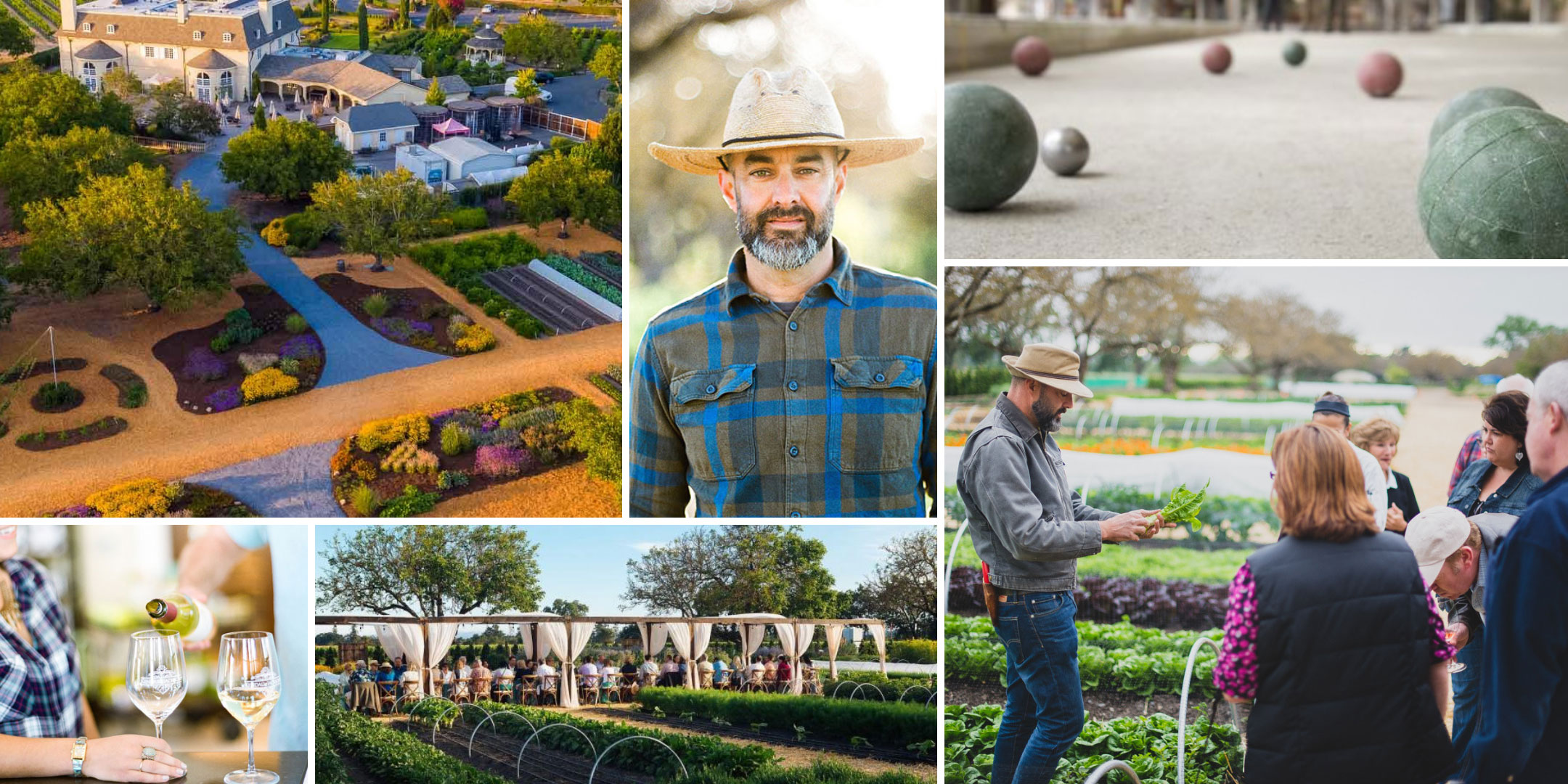 Set in a walnut grove, the biodynamic gardens at Kendall Jackson offer a seasonal abundance of sight, smell and taste. Guests will enjoy an exclusive farm to table Food-Wine Pairing experience followed by a Garden Tour with Master Culinary Garder, Tucker Taylor.
There will be plenty of time for socializing too with an afternoon of Bocce Ball and Raffles.
ABOUT TUCKER TAYLOR
In 2013, Tucker joined Kendall-Jackson to redesign their famous culinary gardens. Tucker loves sharing the garden with visitors from around the world and hopes to educate guests on the importance of fresh food – and inspire visitors to plant gardens at home.
His new design invites you to spend more time in the garden, wander the improved walking paths and enjoy the peacefulness with taller perennial borders and water features. He's even designed a central space for true garden-to-table dining experiences.
Don't want to drive? CATCH A SHUTTLE TO THE EVENT! We will have shuttle pick ups at the St. Francis Yacht Club in San Fransisco and a location TBD in San Rafael.
Proceeds from this fundraiser will go to establish a scholarship, through Petaluma Education Foundation, for students seeking higher education in interior design.