Description
FAI F9U 2019 World Cup Drone Race.
This event is part of the 2019 Masters Series of drone races held across the globe. In addition to the $10,000 USD prize purse available for contestants, the top 3 winners will receive a spot in the 2019 FAI World Championship Grand Final held in China.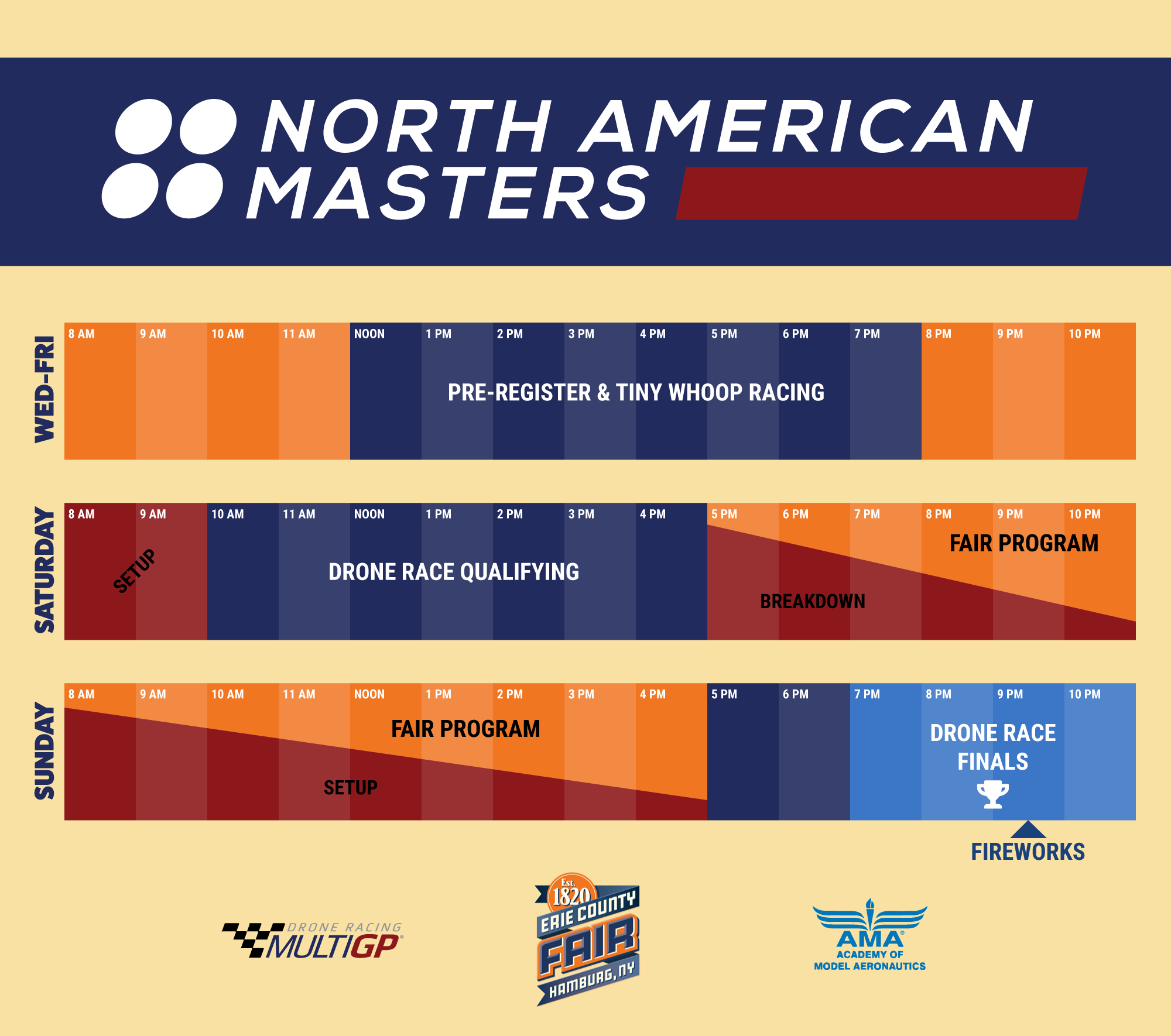 Additional Information for Pilots:
Complete FAI Drone Regulations: F9U
Assignable LED lights will be required on all drones in the Finals on Sunday.
Pilots must obtain FAI Drone Permission is they do not hold a current FAI Sporting License. This is required as an FAI World Cup Event. Available here: DroneRacing.Aero This will also allow you to accrue points for the World Cup.
This event is being held in front of a large audience as part of the Erie County Fair. Pilot and up to 2 crew members will be provided with entry to the Fair and a parking pass. Crew Passes available during check out. More info and Fair tickets at ECFair.org
Travel Information: Travel